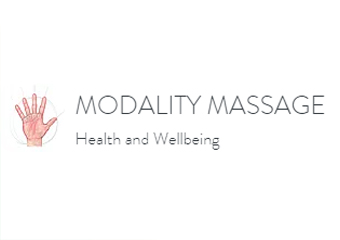 Clicking on the Send Me Details Now button opens an enquiry form where you can message Camille Adams directly
Send Me Details Now
WELCOME TO MODALITY MASSAGE A Gateway to Health
Modality Massage Health and Wellbeing
Focus areas
Pets
Healing therapies
Skin care
Joy
Wellness
F5
---
---
ABOUT
A JOURNEY TO NOW
Modality Massage & Yoga In-Tuition is owned and operated by Camille/Sahaja Adams. Camille grew up in a forest under the watchful eyes of two artistic, vegetarian, yoga disciplined parents. Directly after school she set off on several world wide working, holidaying, and self discovering adventures. At 24, with many stamps in the passport, a solo trek through India was made. The intention was to complete a International Yoga teacher training qualification, to do some more soul seeking, and to nail a direction for her career.
A dozen (or so) years later Camille has added a number of nationally and internationally recognized therapeutic qualifications to her cap. Also a wide range of industry experiences, a husband, young kids, pets, tasty home grown veggies and many many rather good friends (both clients and non).
Camille offers a predominately Remedial massage service and is also a Massage trainer and assessor and a Yoga teacher. She continues to develop and specialize in her fields through experience, extensive research, colleagues, students and immeasurably intricate and 'mostly' good natured clients.
Qualification particulars:
Remedial Massage Therapist, Massage College of Australia, Melbourne.


Cert 4 Trainer and Assessor, HBA Learning Center


Reflexologist, Anne Young, Vice President of the Reflexology Association of Australia in Perth.


Manual Lymphatic Drainage, Michelle Yaffe, Rhythm Massage Development, Perth.


Myofascial Dry Needling, Stuart Condie, Allied Soft Tissue, Perth


Yoga Teacher, Siddha Yoga Foundation, Melbourne


Samvit Sagar school, Thiruvanamalai, India


Radiant Child Yoga Program, Melbourne.


Thai Massage Therapist, The Sunshine Massage school, Chiang Mai Thailand.


Adv. Thai Massage, Thai Massage circus, Luang Prabang, Laos.


Past experience:
Senior Lecturer - Massage, Australian Institute of Applied Sciences


Online Facilitator - Massage, Australian Institute of Applied Sciences


Teacher Trainer - Yoga ,The Yoga Space Perth, Kids Yoga - Early Years Learning Conference, Massage - Australian Institute of Applied Sciences Melbourne


Massage contractor - Maitland Wellness centre, Cottesloe Physiotherapy, Remede Wellness Centre Mosman Park, Rejuvenators Health Massage, Holistic Services Massage, Corporate Bodies, Stretch Now


Yoga Teacher - Twisting fish Yoga Studio Perth, Stretch Now & Breathing Space Yoga Melbourne, and over 30 primary/secondary schools and early learning child care centers


---
MY SERVICES
Healing Therapies
Enjoy quality services by Remedial Massage Therapist, Reflexologist and Yoga teacher Camille/Sahaja Adams. Camille has over 12 years of experience in the Complementary health industry and offers a range of caring and professional services.
MASSAGE
Therapeutic Touch
YOGA
An Ancient Science
REFLEXOLOGY
Natural Healing
A BALANCED DROP
A no fuss skin care alternative
"Reject your sense of injury, and the injury itself disappears"
Marcus Aurelius
---
For all enquiries contact us today!
---