Member since 2013
Modern Chinese Medicine Clinic
Modern Chinese Medicine Clinic
54 Pitt st
Ringwood VIC 3134
The contemporary practice of Chinese herbal medicine: a natural and wholistic system of primary health care that is being used by people from a wide range of cultural and social backgrounds to effectively treat a wide range of chronic and acute health problems.
Ringwood Modern Acupuncture & Chinese Medicine Clinic - Acupuncture & Chinese Herbal Medicine
---

Acupuncture is a physical medicine and is effective in the treatment of a wide range of common and not so common health conditions. It can also assist with general health maintenance and disease prevention. Acupuncture entails the application of a range of stimulation techniques of specific acupuncture points.

What can I expect in an acupuncture or Chinese herbal medicine session?

In the initial session, we collect information about patients' complaints, the nature or status of the particular condition, laboratory test data, image examination results, opinions of patients' general practitioners and specialists or referral doctors' concerns. Our own assessment is carried out at this stage. The assessment is usually divided into two parts, the first part is a diagnosis, if it is possible to obtain this in the first session, and secondly, a unique Chinese Medicine assessment, if it is necessary to help us achieve the goal of the treatment. The treatment may follow after the initial assessment stage, which occurs for nearly 80% of our patients. The follow-up sessions mainly focus on continuing the treatments.

How many sessions do I need?

Some acute or mild conditions may need very few sessions. However, most chronic or not so mild conditions do need a series of treatments. For instance, for acupuncture treatment: acupuncture is a physical medicine, a general law of physical medicine applies to this kind of treatment; the law outlines the importance of the concept of a treatment course. An ordinary treatment course is about 12-16 sessions conducted once, twice or three times a week. For severe conditions such as Prolapsed of Lumbar Disc or sciatic pain, a second or even a third course may be needed.

How much does a session cost?

We follow Medibank's agreed price recommendations for standard consultation fees. There are no fixed fees for non-standard consultations. Products are an added cost.



For more information or to make a booking contact us today!



---
See Also...
Ringwood Modern Acupuncture & Chinese Medicine Clinic - Women's Health
If you have the concept that period cramps, irregular or painful periods are all quite normal, you are wrong. Pre-Menstrual Syndrome / Tension (PMS or PMT), constant bleeding or headaches associated with your period do not have to be something you have to suffer with in silence.
---
Service categories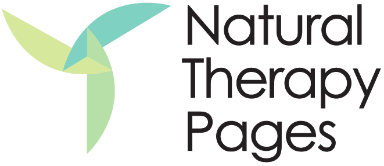 Modern Chinese Medicine Clinic