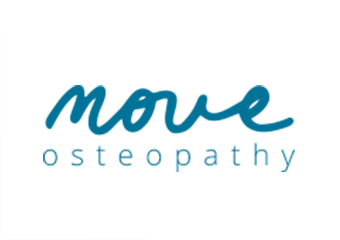 MOVE Osteopathy's team assist in the diagnosis and treatment of Musculoskeletal pain. We're in 4 handy locations - call to hear how we can help today!  
MOVE Osteopathy
Servicing area
New Farm, Brisbane, Alexandra Hills
---
Focus areas
Joint pain
Posture
Private health
Relaxation
Joy
Circulation
---
---
Can Osteopathy Help You?

YES! If you have an injury or musculoskeletal problem we are well trained to assess, diagnose and treat or refer when necessary. Osteopaths are like 'engineers for the human body.' With five years of university training we are trained to read your body and figure out your individual pattern of strain. In order to prevent the possibility of injury, we determine where excess strain is being absorbed and correct biomechanics so that strain and pressure is evenly dispersed throughout the tissues.

The moving parts of the skeletal system are prone to becoming stiff and this also causes muscles to become tight. Quite often people are unaware that this is even happening and it is not until they do something quite simple that they get pain. The moving parts of your body need regular 'tune-ups' and maintenance just like the mechanics of your car!
---
Is Osteopathic Treatment Safe?

Our Osteopaths are university trained for between 4-5 years with bachelors and honours or masters level qualifications. We are government registered Allied Health providers and as such we are well trained to recognise pathology that might make Osteopathic treatment inadvisable, and will refer patients for appropriate medical attention in such cases. An Osteopath will also select the most appropriate style of treatment with safety as the prime consideration.

Please refer to our professional association for more information www.osteopathic.com.au.
---
What Conditions Can Be Treated?

Osteopathy is best known for the treatment of musculoskeletal pain, but it also has a role in the restoration and maintenance of health. The most common complaints for which patients consult Osteopaths include:
Neck and back pain, spinal pain and 'sciatica'
Joint pains such as shoulders, knees and ankles
Muscle strains and tendonitis
Many mothers-to-be find Osteopathic treatment may be beneficial both to reduce back pain during pregnancy and also to help prepare the body for birth.
---
What Type of Procedures do Osteopaths Use?

Each osteopathic treatment and the procedures used are selected to suit the individual's specific problem and preference. These include very gentle techniques such as:
Gentle Joint manipulation - which may be used where it is appropriate and safe to do so.
Massage and stretching techniques
Gentle joint mobilization
Gentle release techniques that are used on muscles and joints as well organs such as the liver.
Many Osteopaths can also use a range of very gentle release techniques particularly suitable to young children and the physically frail.
---
What To Expect During a Treatment

In your first appointment: We require you to read and fill out some forms for us and then we record your personal details and go through any relevant medical history with you. We then do a physical assessment to understand and find the cause of your problem. We can then diagnose your problem and explain it to you, what treatment and management is appropriate and a prognosis of how long it is likely to take to recover or better manage your problem. In most cases we can commence the appropriate treatment straight away.

Treatment may include massage, stretching, repetitive movements, mobilisation and/or manipulation. Most osteopathic treatment is gentle and should not cause undue discomfort, your osteopath will exercise care to make you as comfortable as possible.

We will discuss ongoing management that may include simple stretches or exercises to do at home and activities to avoid irritating your injury. At the end of your session you should have a much better understanding of the problem and the appropriate management in order to get you moving better!
---
How Long Do Appointments Take?

Allow up to 45 min for your initial osteopathic consultation. Allow up to 30 min for a follow up osteopathic consultations which will focus on the problem you have presented with (or new problems) assessment, diagnosis treatment and or management.
---
Do I Need a Doctor's Referral To See an Osteopath?

Osteopaths are primary contact practitioners, so you don't need a referral to see us. We take a thorough medical history and assessment and if we decide that your concerns can not be helped with Osteopathic management or require further investigations we will refer you as necessary.
---
Can I Claim Osteopathy On My Private Health Insurance?

Yes, if you have 'extras' cover. The amount your insurance company pays is dependent on your individual policy. If you would like to find out how much you will be refunded, contact your private health insurance provider. Where HICAPS is available you will only need to pay "the gap"
---
If you have quesitons or would like to book with one of MOVE's Osteopaths, call, visit our website or click on one of the buttons below to instantly message us.
---