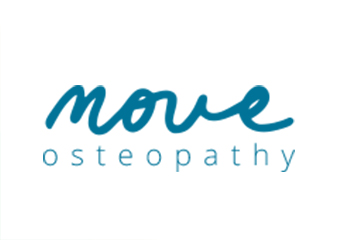 Member since 2005
Move Osteopathy
Move Osteopathy
Level 1/ 199 Elizabeth St
Brisbane QLD 4000
Servicing area: New Farm, Brisbane, Alexandra Hills
Restoration
Taping
Natural medicine
...
If you're struggling to overcome an injury therapies such as Pilates, Osteopathy, Acupuncture and Massage can assist with your return to function. MOVE's Pilates and Rehabilitation team can help by designing you a tailored program – call now to ask what's involved.
MOVE Osteopathy - Pilates + Rehabilitation
---
Pilates is ideal for recovery when combined with Osteopathy, Acupuncture and Massage. It helps a patient become more aware of their body and better control their movement to strengthen, stabilise and re-train the areas that had become dysfunctional and prepares the body to return to more physical training.
The Pilates method's principles are aligned with the MOVE philosophy of care and Osteopathic understandings and principles of how the body moves and heals. If we integrate Pilates into the treatment regime when the client is ready, they learn how to re-strengthen, re-stabilise and improve their own functional control for themselves, improving strength, flexibility and endurance.
---
If you'd like to hear more about Pilates and Rehabilitation, call, visit the MOVE website or click on one of the buttons below to instantly message us.
---
See Also...
Welcome To MOVE Osteopathy...
Whether you have an injury youre recovering from or would like to maintain your mobility, Move Osteopathy can help! We have a team of Osteopaths, Acupuncturists, Remedial Massage Therapists and Pilates Instructors on staff who can help you get back on track.
MOVE Osteopathy - Acupuncture
MOVE offers both Chinese and Japanese Acupuncture styles and our treatments are ideal for both children and adults alike.
MOVE Osteopathy - Remedial Massage
If you have an acute or chronic injury, a Remedial Massage with one of MOVE's qualified Remedial Massage Therapists may be just what you need to relieve pain and regain movement.
MOVE Osteopathy
MOVE Osteopathy's team assist in the diagnosis and treatment of Musculoskeletal pain. We're in 4 handy locations - call to hear how we can help today!
---
Service categories