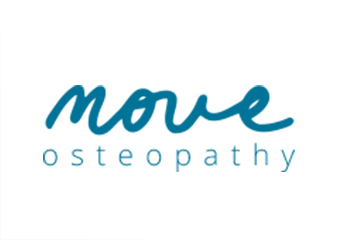 Member since 2005
Move Osteopathy
Move Osteopathy
Level 1/ 199 Elizabeth st
Brisbane QLD 4000
Servicing area: New Farm, Brisbane, Alexandra Hills
Restoration
Taping
Natural medicine
...
If you have an acute or chronic injury, a Remedial Massage with one of MOVE's qualified Remedial Massage Therapists may be just what you need to relieve pain and regain movement.
MOVE Osteopathy - Remedial Massage
---
Remedial Massage involves the assessment and treatment of the muscles, tendons, ligaments and connective tissues of the body to aid rehabilitation, pain and injury management.
The goal of having a Remedial Massage is to create ideal conditions for the body to return to normal health following an injury. It is used to eliminate or reduce pain and restore function and balances muscle and soft tissue length, tension, tone which will in turn promote the return to normal joint/capsular/bone position; increase the flow of blood and lymph, particularly in the injured areas, thus removing blockages, damaged cells, scar tissue and adhesions resulting from injury and helping to promote healing.
Your Remedial Massage may involve a variety of massage techniques including:
Muscle Energy




Activation Techniques




Passive or Assisted Stretches




Trigger Point Therapy




Myofascial Release




Relaxation, Deep Tissue and Sport's Massage.



All of MOVE's Remedial Massage Therapists have Diploma level qualifications, have registration with an industry body and have the required insurances.
---
For more information or to book, call, visit the MOVE website or click on one of the buttons below to instantly message us.
Qualification details
Wayne Hardinge
Senior Remedial Therapist
Remedial Massage Therapist

Nathan Stolz
Senior Remedial Therapist
Remedial Massage Therapist

Sophia Gerontakos
Associate Remedial Therapist
Remedial Massage Therapist

Consuella Garreffa
Associate Remedial Therapist

Ilona Furedi
Associate Remedial Therapist

Guy Drory
Senior Remedial Therapist
---
See Also...
Welcome To MOVE Osteopathy...
Whether you have an injury youre recovering from or would like to maintain your mobility, Move Osteopathy can help! We have a team of Osteopaths, Acupuncturists, Remedial Massage Therapists and Pilates Instructors on staff who can help you get back on track.
MOVE Osteopathy - Acupuncture
MOVE offers both Chinese and Japanese Acupuncture styles and our treatments are ideal for both children and adults alike.
MOVE Osteopathy - Pilates + Rehabilitation
If you're struggling to overcome an injury therapies such as Pilates, Osteopathy, Acupuncture and Massage can assist with your return to function. MOVE's Pilates and Rehabilitation team can help by designing you a tailored program – call now to ask what's involved.
MOVE Osteopathy
MOVE Osteopathy's team assist in the diagnosis and treatment of Musculoskeletal pain. We're in 4 handy locations - call to hear how we can help today!
---
Service categories