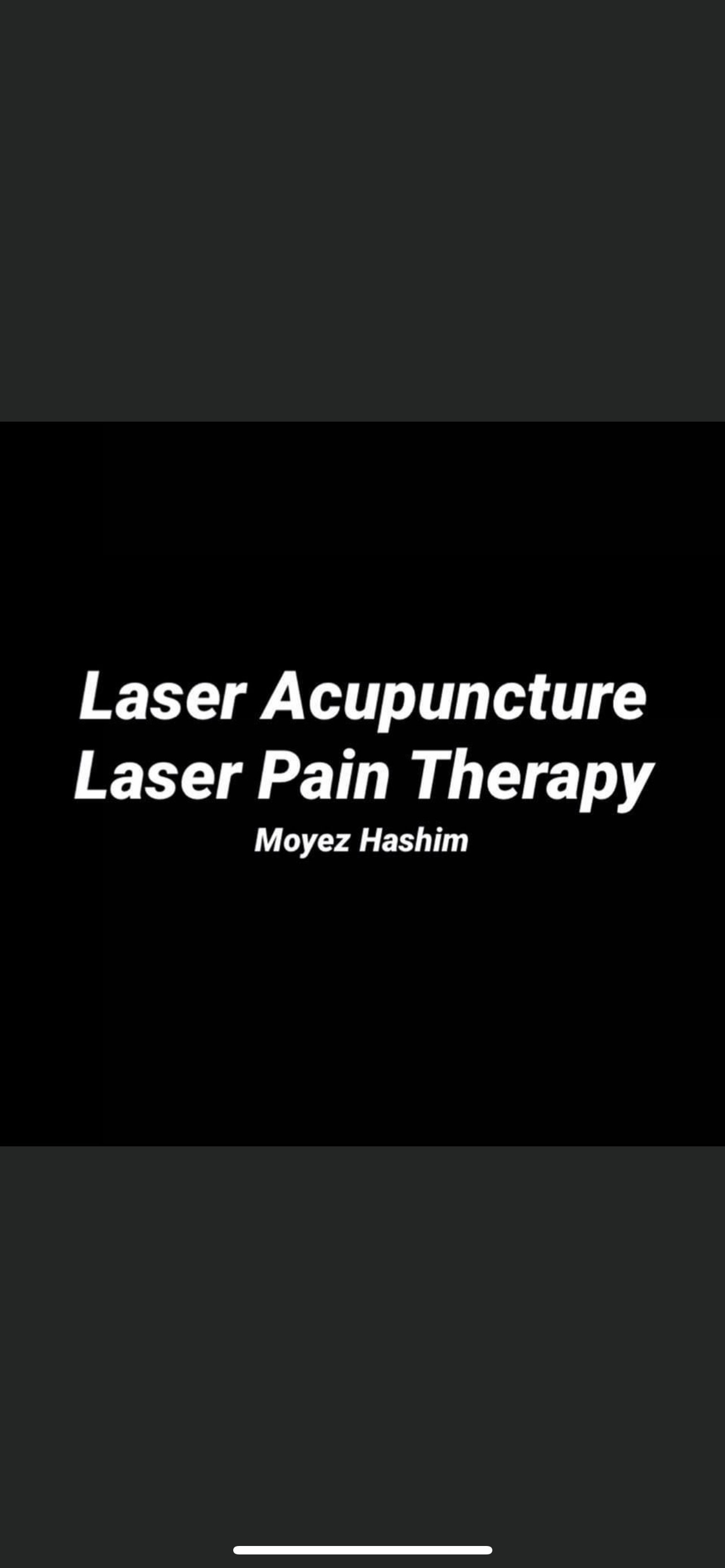 Moyezhashim
Clicking on the Send Me Details Now button opens an enquiry form where you can message Moyez Hashim directly
Send Me Details Now
Moyez Razi Hashim | Doctor of Traditional Chinese Medicine (Acupuncture) | Remedial Massage Therapist - Laser Acupuncture, Traditional Acupuncture, Remedial Massage and Cupping
Moyez Hashim - Laser Acupuncture
Servicing area
Greenvale, Craigieburn, Roxburgh Park
---
Focus areas
Chronic pain
Nerve damage
Bursitis
Relaxation
Circulation
Headaches
---
---
Laser Acupuncture
Laser Acupuncture effectively treats multiple conditions and assists with improving general wellbeing. It is painless, relaxes the muscles and offers analgesic effects. Simultaneous LASER Multiple Point Acupuncture enables both acupuncture and localised body treatment to be administered, faster than needle acupuncture, more cost effective and with no pain or adverse side effects.
Laser Acupuncture does not only stimulate acupuncture points but also the surrounding areas of muscles and tissues. This then rapidly relaxes muscles. With Laser Acupuncture and Laser Photobiomodulation, stimulation of a point or area continues to improve, therefore having an effect on a larger area for a longer period. Laser Acupuncture and Laser Photobiomodulation is a great form of anti-inflammatory that stimulates rapid repair of muscles and tissue and can also quickly reduce
painful movements.
Benefits of Laser Acupuncture & Laser Photobiomodulation (LPBM)
Reduces stress and anxiety
Regulates healthy functioning of organs
Improves mobility of joints and increases lubrication
Improves function & repairs nerve damage
Increases circulation to area being treated
Can improve tolerance to allergies as well as relieve symptoms
While reducing scaring it also helps provide healing for the area being treated
A Systematic Approach
There is a System to the therapeutic application of Laser Acupuncture and Laser Photobiomodulation. We start with the body's control panels called The Nervous System.
An initial consultation with Dr Moyez will begin with your spine. Running from the top of your spine through to the base is the spinal cord; it carries information to and from your brain to every part of your body.
Between each vertebra, major nerves branch off leading to smaller and smaller nerves that reach to the finest tissues in your body.
The following consultations will then build on this and begin to hone in on the areas where your symptoms present. Dr Moyez will give you an idea of how many sessions you may need at your initial consultation.
Treatment is pain-free, quick and effective depending on your condition. Continuing appointments may take 20-40 minutes, once a week. Most patients respond quickly with results noticeable within 1-2 weeks; improvement usually occurs within 5-6 weeks and severe conditions may need 8-11 weeks. It is essential you attend the prescribed weekly sessions Dr Moyez has designed for your health.
Cost of Session:
Initial Consultation
10 mins $55
20 mins $65
30 mins $75
45 mins $85
60 mins $95 (Initial Consultation)
Laser Photobiomodulation (LPBM) is effective for healing and management of most Sports Injuries. Effects vary between clients lasting from a few hours to a few days in the initial treatment and then longer effects are achieved when subsequent weekly treatments are administered for 4-8 weeks. This longer term treatment supports your body to heal faster and more effectively.
Whilst LPBM is primarily used to treat sports and muscular injuries, studies have shown that at is also an effective treatment to reduce Anxiety, Stress & Allergies as well as supporting the healing of Organs.
Laser Photobiomodulation is also known as low-level Laser Therapy and Laser Phototherapy
Laser Acupuncture and LPBM is an effective treatment of the below conditions and injuries, plus holds multiple other healing benefits.
Achilles tendonitis
Acute & Chronic Pain
Anti-inflammatory
Anxiety
Arthritis
Asthma
Bruising
Bursitis
Carpel Tunnel
Disc pain
Eczema
Fatigue
Hayfever
Headaches
Heel Spurs
Knee pain
Ligament injuries
Low back pain
Migraines
Neck pain
Nerve damage
Pre- and post- dental pain
Repetitive Stress Injury (RSI)
Sciatica
Sprain & Strains
Stress
Tendonitis
Tennis elbow
Whiplash
Wounds
---
---