Member since 2012
Moore Than A Healing
43 Thomas St
Wynnum QLD 4178
Restoration
Sinus
Diarrhoea
...
Want to find out my availability, pricing or opening hours? Click on Send Me Details Now to get started.
Clicking on the Send Me Details Now button opens an enquiry form where you can message the practitioner directly.
Moore Than A Healing is proud to deliver a wide range of specialised massage treatments and modalities to the Wynnum area.
Moore Than A Healing - Massage Therapies
---
REMEDIAL/SPORTS MASSAGE (with customised essential oil blend)
FEE: $75.00 - 1 hour

This massage specifically targets any areas of pain or discomfort. The massage is customised and altered to whatever your body requires and needs to make a full recovery. Remedial/Sports massage is considered a deep tissue treatment. A Remedial/Sports massage may concentrate the entire hour on the upper half of the body or the lower half of the body depending on current circumstances.

Techniques utilised in this massage include:
Myofascial Release Techniques
Trigger Point Therapy
Muscle Energy Techniques
A Myofascial trigger point is a point in a taut band of skeletal muscle. Trigger points are brought on by muscular stress, for example repetitive motion, overwork or sudden excessive stretching.
This massage is amazing for both athletes and Admin/Office workers.
AROMATHERAPY MASSAGE
FEE: $75.00 – 1 hour

The Aromatherapy Massage technique that we offer is a sequential massage which is conducted in the same order every time by qualified aromatherapists. (Simply adding essential oils to a massage blend does not constitute an aromatherapy massage).

The technique is profound because the massage helps to regulate the autonomic nervous system, stimulate the lymphatic system, ease muscular tension, promote circulation and balance the electro-magnetic field of the body.

Our Aromatherapy treatments are specifically tailored to the individual. Based on your medical history and any current issues or concerns, an aromatherapy blend is carefully considered and made up for you to enhance the treatment outcome.

Our treatment begins with a foot soak - you can sit back and relax for several minutes and allow your worries to drift away. The Aromatherapy Massage begins with the back of the body, it then moves to the feet and back of the legs, then you roll over and the massage continues on the scalp, face & décolletage, then moves on to the area of the abdomen, finishing with the feet and front of the legs.

Some of the techniques used in the aromatherapy massage come from:
Swedish Massage - wellness or relaxation massage techniques
Lymphatic Massage - we may include lymphatic drainage movements
Reflexology - by way of the feet, the autonomic nervous system, the lymphatic system, circulatory system and the energy meridians are all affected
Acupressure - to invigorate or soothe Qi energy
Polarity Therapy - the therapist works with the innate positive or negative charges of the client's body and uses their electro-magnetic field to rebalance it.


SWEDISH MASSAGE
FEE: $75.00 – 1 hour (with personalised essential oil blend)

Swedish Massage is a gentle massage technique promoting wellness and encouraging relaxation.
(Swedish Massage is not a cure or preventative for any specific injury but a method of improving the body's response in order to restore optimal functions).

Benefits of a Swedish Massage:
Relaxation
Pain relief in muscles and associated tissues.
Increases circulation of blood and lymph to tissues by increasing fluid flow, facilitating the efficient delivery of nutrition to, and removal of wastes from, these tissues.
Increases the pleasurable touch sensation received by the brain, thereby decreasing pain perception.
All Swedish Massage techniques involve the movements of effleurage (gliding movements) & petrissage (kneading movements)

This technique begins on the hip, back, shoulder and back of arm on one side of the body first, then the same areas on the other side of the body are completed. The treatment then moves to the back of the legs - one leg is treated first, this is then repeated on the opposite leg. The client then rolls over onto their back and the front of the leg is massaged - one leg first then the treatment is repeated on the opposite leg. The same order is repeated on the upper arm and forearms.

For a small additional fee, a personalised Aromatherapy blend can be tailored to your needs. We mix the blend for you based on your medical history and current health situation and concerns. This additional service is offered in order to enhance your treatment and outcomes.

CUSTOMISED PERSONALISED TREATMENT that combines Relaxation and Remedial methods (with a customised oil blend)
FEE: $75.00 - 1 hour Full Body

This massage can be altered and adjusted throughout a treatment to bring about both relaxing effleurage techniques and remedial methods such as trigger point therapy for any active trigger points indicated throughout treatment. Relaxing reflexology points on the feet are also stimulated to improve the health of the entire body. The massage treatment will end with a relaxing scalp massage that is amazing to reduce stress levels.

This massage can benefit anyone who enjoys pampering and relaxation but can also handle a little pressure to release sore and tight muscles.


LYMPHATIC DRAINAGE MASSAGE (with customised essential oil blend)
FEE: $75.00 - 1 hour tailored to specific parts of the body
$160.00 - 2.5 hours Full Body

This massage is extremely light, gentle and relaxing.

Indications for Lymphatic Drainage Massage:

General health maintenance
Cleansing / detoxification
For those who enjoy more relaxing treatments
Amazingly effective for elderly individuals who suffer from swelling in the feet & legs


FOOT REFLEXOLOGY TREATMENT (Eunice Ingham relaxing style)
FEE: $70.00 - 45 minutes

Reflexology works on the basis that there are Reflex areas in the feet, ears and hands that directly correlate to all the glands, organs and body parts. Reflexology is a unique technique that utilises the fingers and thumb on these reflex areas to stimulate the body to achieve and maintain homeostasis.

Reflexology relieves stress and tension
Reflexology encourages elimination of wastes
Reflexology improves nerve and blood supply


TOO BUSY FOR A MASSAGE?
WHY NOT TRY A SHORTER TREATMENT SESSION?

Scalp, Neck & Shoulder & Back Massage
this relaxing massage (complete with personalised essential oil blend) is designed to alleviate tension.

FEE:
$45.00 - 30 minutes

Foot, Upper & Lower Leg Massage
This treatment gives the lower body some much needed attention and will leave you feeling revitalised (complete with personalised essentail oil blend).

FEE:
$45.00 - 30 minutes


Face, Decolletage, Scalp, Hand & Forearm Massage
This blissful, soft treatment will leave you feeling as though your skin is regenerating (complete with personalised essentail oil blend).

FEE:
$45.00 - 30 minutes

Back, Neck, Shoulder, Scalp, Face and Decolletage Massage
This beautiful upper body, back & face treatment will leave you feeling pampered (complete with personalised essential oil blend).

FEE:
$60.00 - 45 minutes



For more information about our Massage Therapies, or to make a booking, simply phone or click on one of the buttons below!
---
See Also...
About Moore Than A Healing
Moore Than A Healing is a family-owned and operated business in Wynnum, Brisbane. Kerri-Ann is a qualified Aromatherapist and Remedial Massage Therapist. Health Fund Rebates available for massage treatments. From personalised treatments to personalsed skin care and aromatherapy products to the amazing Aura Photography and Retail Crystals. There is something for everyone at Moore Than A Healing..
Moore Than A Healing - Aromatherapy
Moore Than a Healing provides Aromatherapy services for a range of issues. Whatever your need, we will work with you to create a blend specific to it.
---
Service categories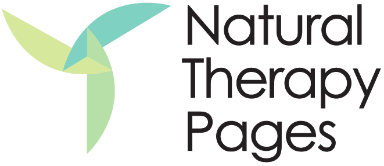 Moore Than A Healing