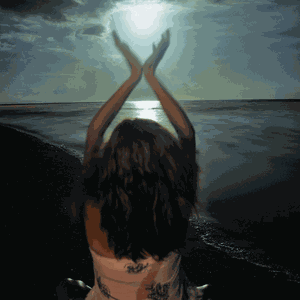 Member since 2007
SHELLHARBOUR CITY YOGA CENTRE
Corner of College Ave and Benson Ave upstairs above julies
15 -17 College ave
Shellharbour Above Julies Chickens NSW 2529
Servicing area: Shellharbour City, New South Wales
Kundalini yoga
Self-confidence
Indigestion
...
Want to find out my availability, pricing or opening hours? Click on Send Me Details Now to get started.
Our Mission is to Bring the Gift of Yoga to the Average Person. Do you always put yourself last, now is your chance to do something for yourself. Stretch relax, and breathe your way to better health and vitality.
SHELLHARBOUR CITY YOGA CENTRE - Yoga
---
WHAT IS YOGA?
Lets just say right from the start that yoga is not a religion or a spooky cult. This is a misconception. It is a system of exercises which helps you take back the control of the body and mind. It also improves your breathing and focuses the alignment of your body. It is a way of life that encompasses every aspect of the human endeavour. Postures and dietary system, for the body, relaxation, breathing, meditation and philosophical studies for the mind and spirit. Yoga has a sound scientific basis and is a tried and proven way to live that dates back thousands of years.

We practice Hatha Yoga at APYC. Hatha can be defined as, One of the major Hindu disciplines. Akin to kundalini yoga, hatha yoga involves pranayama and the adoption of various bodily postures (asanas). The word hatha combines two Sanskrit words: ha, which means the breath of the sun (prana), and tha, the breath of the moon (apana).
---
WHY YOU SHOULD DO YOGA?
THE BENEFITS OF POSTURES
The Ancients have always know, and modem scientists confirm the benefits of Yoga practice for general health and wellbeing, as well as therapy for certain medical conditions.

Here are just some of the benefits of a regular practice consisting of yoga postures, (called Asanas), breathing, relaxation and meditation.
GENERAL BENEFITS
Relieves fatigue and boosts energy levels

Stimulates glands and functioning of the immune system, enhancing injury recovery
Reduces the effects of stress
Improves focus concentration and mood.
Alleviates insomnia
Spiritual, intellectual and creative energies are released
Counters obesity, assists in the normalisation of weight.
Can support treatments of addictions and eating disorders
CARDIOVASCULAR BENEFITS
Can normalise blood pressure
Tones the muscles of the heart
Can help to reduce cardiac disorders.
Improves circulation and minimises varicose veins
MUSCULOSKELETAL BENEFITS
Lengthens the spine and corrects alignment
Corrects bad posture
Counters the effect of aging on the spine and bones, tones muscles
Prevents osteoporosis, builds bones
Prevents hernia
Prevents and treats back problems, including disc conditions, decompresses the spine
Relieves sciatica and arthritis pain and can actually retard the progress of arthritis
Keeps muscles flexible and joints movable
Corrects flat feet
Relieves lower back ache
HORMONAL BENEFITS
Normalises the menstrual cycle, checks heavy menstrual flow and relieves menstrual pain
Help to prevent hot flushes
Can increase fertility.
DIGESTIVE BENEFITS
Rejuvenates abdominal organs and improves digestion
Can improve haemorrhoids, constipation and flatulence
Relieves stomach ache, reduces gastritis and acidity
Helps to calm irritable bowel syndrome, ulcers and colitis
THE BENEFITS OF RELAXATION
States of anxiety, depression, frustration and anger are accompanied by a variety of physical responses including palpitations, excessive sweating, indigestion, headaches and weakness. These responses are the outcome of the complex process by which the physiological systems of the body adapt to stress. This process has been termed the stress response.

Yoga Nidra Relaxation is performed in a posture called Savasana or Corpse pose, which minimises touch sensations by eliminating sensory contact between the limbs of the body.

Yoga Nidra provides effective symptomatic relief, alleviates depression and long standing anxiety and helps the sufferer to recognise and accept his/her conditions. Yoga Nidra is the science of relaxation, which enables each of us to dive deeply into the realms of the subconscious mind, thereby releasing and relaxing Mental, Emotional, Physical tensions and establish harmony in all facets of our being.

Yoga Nidra
Swami Satyananda Saraswatti
---
THE BENEFITS OF YOGIC BREATHING
RESPIRATORY BENEFITS
Improves breathing capacity
Studies show improvement in asthmatic symptoms
Can improve sinus conditions
Increases the elasticity of lung tissues
THE BENEFITS OF MEDITATION
Meditation : an enrichment to your soul

While a meditative state is the natural outcome of yoga and the spiritual benefit of meditation is supreme bliss or enlightenment, these words are unlikely to be understood by many.
It lowers oxygen consumption.
It decreases respiratory rate.
It increases blood flow and slows the heart rate.
Increases exercise tolerance in heart patients.
Leads to a deeper level of relaxation.
Good for people with high blood pressure as it brings the B.P. to normal.
Reduces anxiety attacks by lowering the levels of blood lactate.
Decreases muscle tension (any pain due to tension) and headaches.
Builds self-confidence.
It increases serotonin production which influences mood and behaviour. Low levels of
serotonin are associated with depression, obesity, insomnia and headaches.
Helps in chronic diseases like allergies, arthritis etc.
Reduces Pre- menstrual Syndrome.
Helps in post-operative healing.
Enhances the immune system. Research has revealed that meditation increases activity of natural-killer cells, which kill bacteria and cancer cells.
Also reduces activity of viruses and emotional distress.
COME AND VISIT US SOMETIME
So if you have Stiff joints or maybe anxiety or depression. If you suffer from stress, back issues or recovering from injury, or wether you want to build your bodies strength and flexibility, quieten the mind by deepening your meditation practice or just to find peace and quiet in relaxation, let us help you get back to a comfortable way of living where you can move through your day with awareness and ease.
---
ABOUT US
Albion Park Yoga Centre was started by Linda and Wolfgang Sattlecker on the 1st of July 2005. We had both been doing yoga for 7 yrs before we decided to do our teacher training with Yoga Australia at Acharyas Yoga Centre in Sydney.

Shellharbour City Yoga Centre came next in 2008 and by 2011 we closed Albion Park Yoga and integrated all the classes into our larger air conditioned space.When you come to the centre you will be surrounded by a pleasant environment with plants, statues, soft lighting and ambient music. (On December 2012 we moved to our current location the corner of Collage Ave and Benson Ave, Shellharbour City. We are here to stay for at least 10 years.)

This environment will help you leave your concern outside and to allow some time for yourself to relax, stretch and unwind. We have 3 levels of classes; Gentle Yoga, which is our easiest class, is designed to be gentle for the chronically inflexible, pre-natal, seniors, and those recovering from injury. Beginners classes for the beginner where injury and flexibility are ok, and intermediate level for a stronger level. We have now also added 1 Dynamic Vinyassa classes for weight loss and cardio work.

Age is not as important as attention span, whether you are 7 or 77yrs old.

Our mission was to bring yoga to the average person, not just the students that are already fit and flexible. We also hope to demystify yoga by clear and concise explanations, scientific research and by defining what yoga is and is not.

At Shellharbour City Yoga we now offer 14 classes every week. So check the timetable below and find a class that suits you.

So call us on the same phone number if you have a question,otherwise see our new timetable here for all classes offered at both centres.

CHOOSE PEACE CHOOSE YOGA.

Yoga is for everybody as long as you work at your own pace with respect and reverence for the vehicle that houses your soul.
---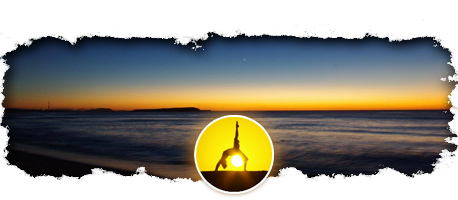 ---
Service categories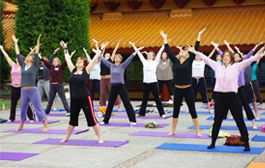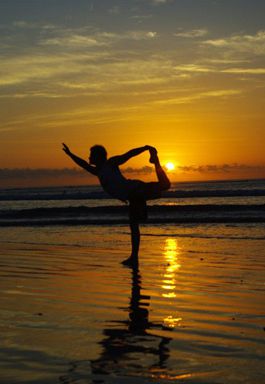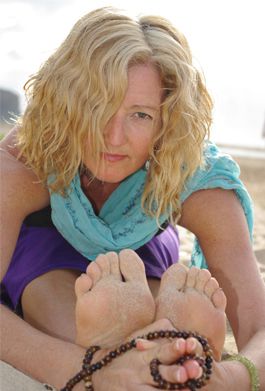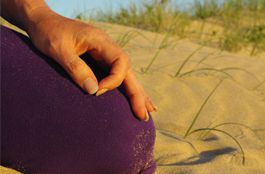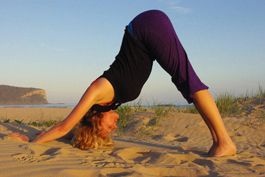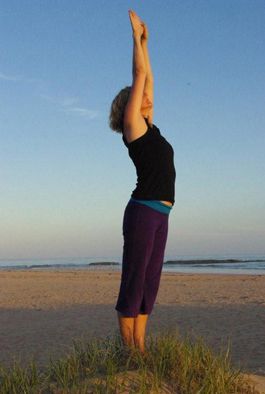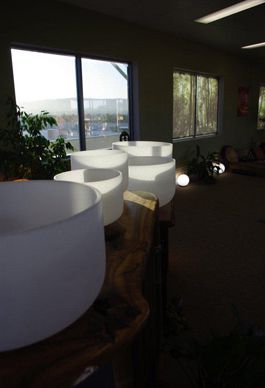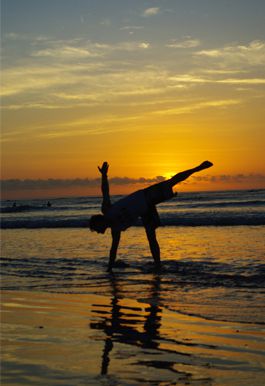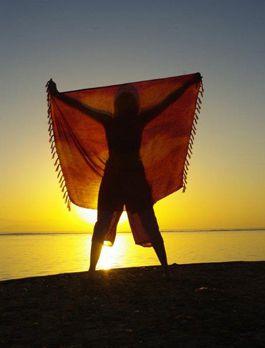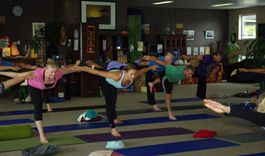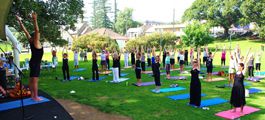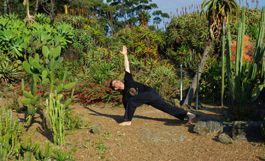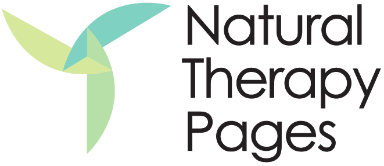 SHELLHARBOUR CITY YOGA CENTRE