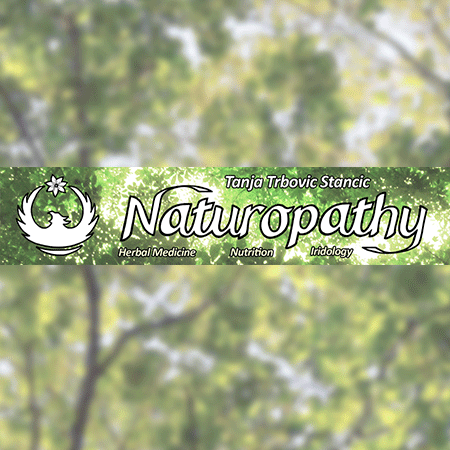 Tanja Trbovic-Stancic Naturopathy
Clicking on the Send Me Details Now button opens an enquiry form where you can message Tanja Trbovic-Stancic directly
Send Me Details Now
Flower Essences | Herbal Medicine Herbal medicine and flower essences have been used traditionaly for centuries. Before modern medicine was born, most of our ancestors have been treated with medicinal herbs. My great grand mother was a Medicine woman and I am a forth generation of herbalist in my family. Medicinal herbs have been saving lifes and they are even base of today's modern pharmaceutical medication
Tanja Trbovic-Stancic - Flower Essences &Herbal Medicine
Servicing area
BENTLEIGH, Victoria
---
Focus areas
Sinus
Detoxification
Pre-conception
Hay fever
Conception
Habits
---
---
Health Conditions That Tanja Specialises Treating
Tanja has over 36 years of clinical combined experience as a Registered Nurse and Qualified Naturopath.She is able to treat many conditions. Tanja has special interest in treating:
Weight Loss
Fertility
Children's Health
Men's Health
So why not contact Tanja today via phone or by clicking the 'Make an Enquiry' button and make an appointment to get started on your journey to your new natural health.
---
Flower Essences
Flower essences are used to restore emotional balance, remove negativity and promote a positive emotional state. If you have any unresolved emotional issues, you can benefit using flower remedies. I call them 'Happy Drops" as they can instantly uplift our mood and help us let go of gloomy feelings.
---
Herbal Medicine
Medicinal herbs are loaded with nutients, and phytochemicals that can have postive efect on our bodies. Empirical knoweledge acumulated over the years of pracical use of medicinal herbs in folk medicine has been broad and extenssive. This traditional knoweledge of medicinal herbal use should be protected, and not overlooked and ignored.
Today we are having scientific opportunity to study phtochemicals in medicinal herbs and see their effect on humans and animals. There are thosand of scientific studies to proof efficacy of these magnificent mother natures heling miracles.
Herbal medicine is one of the treatments commonly used in Tanjas's practice.
Homeopathy is energetic form of medicine. It is derved from herbal medicine, minerals and other sustances we are surondsd by. It can be used with great success and fast results to help the body's innate healing powers.

Flower essences and aroma therapy are also very effective in many treatments.
---
Why Try Herbal Medicine?
Herbs are traditionally used to balance, heal, nourish and cleanse body and help relieve acute and chronic conditions. Try our herbal treatments and renew your energy, restore your health and live a healthier life.

Call 03 9557 1348 to organise your next appointment.
---
For more information about Tanja's Flower Essence, Herbal Medicine, just give her a call or click on the 'Make an Enquiry' button.
---
Naturopathy
Herbal Medicine
Naturopathy is group of natural treatments for many health imbalances. It uses Herbal medicine, Nutrition, Iridology, Homeopathy and many more modalities to treat different conditions.
PSYCH-K is unique method of balancing our minds. It can release stored trauma from our subconscious and replace our negative mind set with positive beliefs.
Qualifications
Naturopath
Nutritionist
Psych-K Facilitator
Medical Herbalist
Professional Membership
NHAA - Naturopaths & Herbalists Association of Australia
---