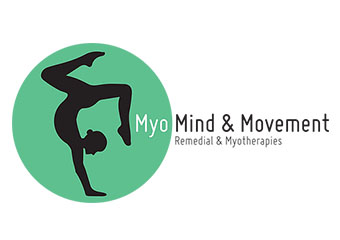 Myo Mind and Movement
At Myo Mind and Movement we take a regular massage treatment to the next level
Myo Mind and Movement
Focus areas
Frozen shoulder
Pregnancy support
Manual lymphatic drainage
Myofascial cupping
Aches & pains
Sports taping
---
---
ABOUT
By using evidence-based treatment strategies, we can ensure that all treatments are backed by scientific research ensuring a successful reduction in your pain and/or dysfunction.
At Myo Mind and Movement we offer tailored treatments and programs to each individual as not everyone's pain or dysfunction is the same. We can treat and help maintain many musculoskeletal conditions from a common headache to back pain, from frozen shoulder to knee pain, to general muscle aches and pains.
So if you are looking to take back control of your body and find the cause of your discomfort, book an appointment today.
About Bianca
After finishing my Diploma of Remedial Massage in 2012, I had a lingering desire to learn more about the human body, I had this constant burning question... WHY?
Why do my clients keep coming back with the same symptoms over and over again? Surely there is more to it then just massaging and hoping things get better or stretch this way and it will get better...
In 2015, I decided to further my studies and complete my Advanced Diploma in Myotherapy.
This gave me a greater understanding of the human body, in particular, the brain and the connection it has on our musculoskeletal system.
As a Myotherapist I can help to identify the cause of your complaints and treat the cause rather than just treating your symptoms. I can treat the whole body and not leave any stone unturned.
---
SERVICES
Myotherapy
Myotherapy is the assessment, treatment & management of musculoskeletal conditions, which may cause muscular dysfunction and pain thus affecting movement and mobility. Myotherapists utilise a range of treatment techniques to restore & maintain the normal integrity of the soft tissue structures."
IRMA Institue of Registered Myotherapist of Australia.
A Myotherapist takes the traditional manual treatment to the next level by using evidence-based assessment and treatment tools to determine the cause of your pain or dysfunction. We aim to treat the cause of your pain and/or dysfunction to treat your symptoms.
Your initial Myotherapy appointment will consist of a comprehensive assessment and a unique plan to help best treat your current complaint. This will usually take 15- 20 minutes at the start of your treatment.
As there are an assessment and possible exercise therapy it is recommended that you wear comfortable non-restrictive clothing such as active wear or clothing you can easily move into your appointments. the reason for this is restrictive clothing can result in false assessment findings possibly hindering your treatment results.
If you have any questions or want to know if Myotherapy is for you please don't hesitate to ask.
Techniques
As a Qualified Myotherapist, Bianca is trained in the following techniques:
Deep Tissue Massage


Trigger Point Therapy


Myofascial Dry Needling


Joint Mobilisation


Myofascial Cupping (Western style)


Pain Education


Postural Assessment & Correction


Injury Risk Assessment


Corrective Exercises


K-T & Sports Taping


TENS Machine


Diet & Nutritional Advice


Remedial Massage
Remedial Massage Therapy aids in decreasing the symptoms of musculoskeletal aches and pains. A qualified remedial therapist does this by releasing tense and or knotted muscles, tendons and connective tissues in the body.
Qualified Remedial Massage Therapists (RMT) are able to use a variety of techniques to aid in the treatment and maintenance of many musculoskeletal conditions. These manual techniques used in conjunction with oils and creams help to
Ease your pain & dysfunction


Relax your muscles & connective tissues


Increase blood & lymph flow, this is important in the body's healing process.


Your initial appointment will consist of an assessment of your presenting condition followed by a soft tissue treatment to aid in your current complaint.
As oils and creams will be used during treatment please be aware that you will be undressed down to your undergarments.
Draping will be used at all times, meaning that only the body part being treated will be exposed and the rest of your body will be covered.
Techniques
As a Qualified RMT, Bianca is trained in the following techniques:
Swedish Massage (Relaxation)


Deep Tissue Massage


Trigger Point Therapy


Sport Massage


Seated Massage


Pregnancy Massage


Myofascial Release (MFR)


Muscle Energy Techniques (MET)


Manual Lymphatic Drainage (MLD)


---
Contact us today for more information.
---