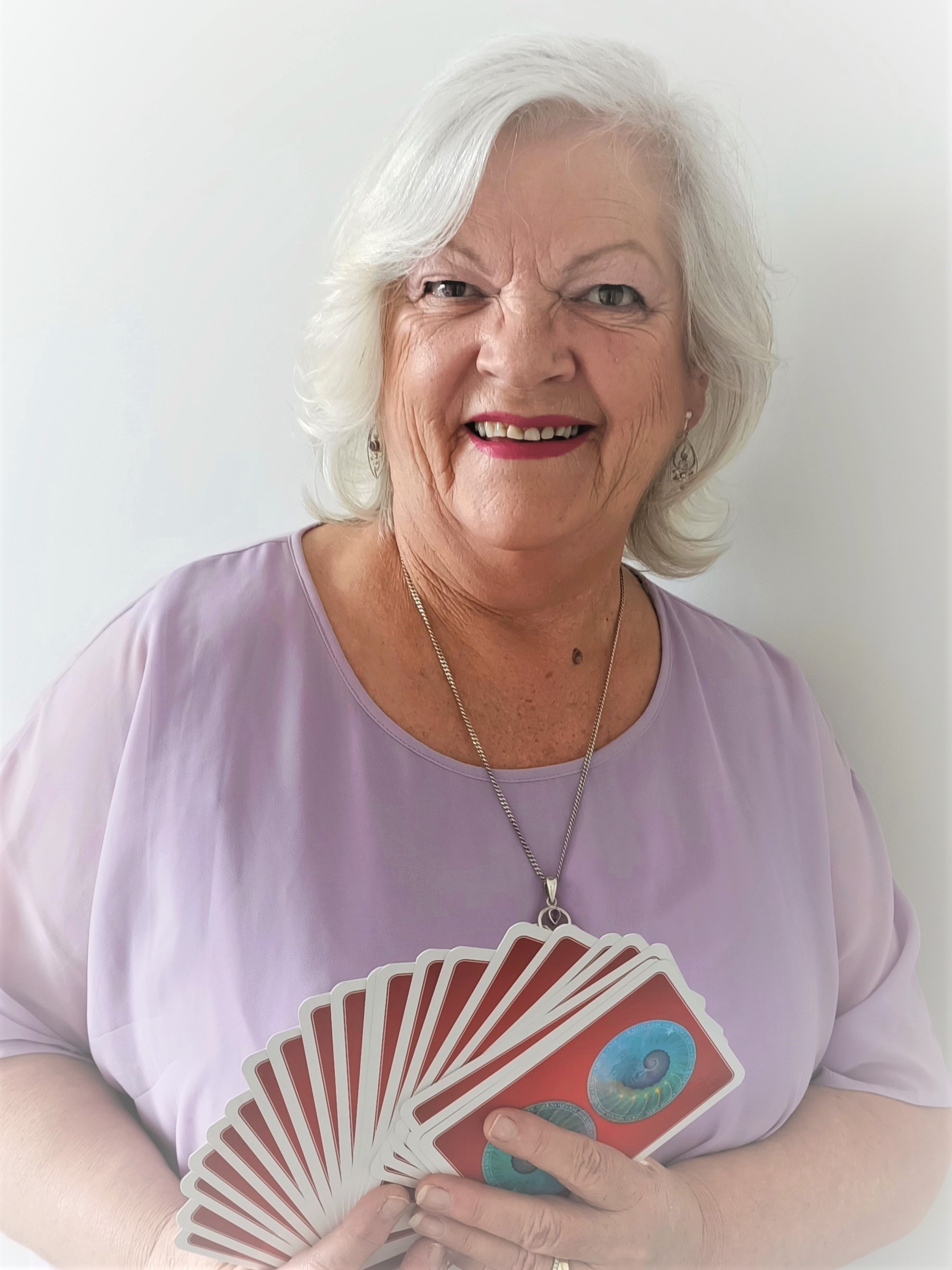 Member since 2020
Nantah Spiritual School
Servicing area: Sydney, NSW
Stress management
Hypnotherapist
Readings
...
Want to find out my availability, pricing or opening hours? Click on Send Me Details Now to get started.
Clicking on the Send Me Details Now button opens an enquiry form where you can message Nantah Ensom directly.
Are you seeking a new spiritual career, a new life direction, or profound transformational healing?
I offer a variety of services to fulfill your needs. I invite you to search my page.
My hours are Tuesday to Friday 10.00am to 5.30pm. Thursday to 8.30pm. Saturday 10.00am to 4.30pm.
Nantah Spiritual School
Hi, my name is Nantah Ensom,
I am an Intuitive, Medium, Healer, Spiritual Teacher and Author. I have a vast knowledge plus personal and professional experience within the realm of spiritual development, natural health and healing, mentoring, the spirit world and the paranormal.
I am committed to my own professional development and have studied nationally and internationally and am qualified as:
Lightworker Practitioner
Angel Card Reading
Angel Intuitive
Clairvoyance
Mediumship/channelling
Psychometry
Oracle Card Reading
An Advanced DNA Theta Healer
Mindfulness Meditation Facilitator
Reiki Master Teacher
Thought Field Therapist
Clinical Hypnotherapist
Homeobotanical Practitioner
Herbal Essence Practitioner
Author of four books
Pioneer of three unique programs - one spiritual advancement course and two healing courses that are a one of a kind, all registered with IICT, NSW, Australia.
Studied at Monash University Australia
Studied at Theta Healing Institute of Knowledge THinK Australia.
Full Member of the International Institute of Complementary Therapists Australia
Approved Training Provider with International Institute of Complementary Therapists Australia
Life Member of the Homeobotanical Institute (New Zealand)
Online Services:
Life Path Readings
I assist people to get a glimpse into their future by providing them intuitive advice, so they can make key decisions in their lives with as much information as possible. There is always a spiritual solution to every earthly challenge in all areas of life. Career, relationships, health, finances and personal. Life path readings are empowering by offering you an opportunity to gain further insights into your direction in life and shows you a way forward.
Fee:Personal session 45 minutes to 1 hour AUD 180.00
Mediumship Readings
Connecting with a loved one in spirit is a special moment. A mediumship reading can provide you with comfort, healing, reassurance, closure, and peace of mind.
Your loved ones can often surprise you with little things they say, but their messages are simple, down to earth, and loving. They are proving to you that there is life after death!
When you make your booking, send an invitation out to your loved ones to meet you on the day. Then release your expectations and allow spirit to arrange the day. The spirit/s who arrive can be someone you do not expect. I do not have any control over that and neither does any other medium.
Fee:Personal session 45 minutes to 1 hour AUD 180.00
Crystal Grid Healing: Cleanse, Ground, Balance
We all have days or weeks, where we do not feel connected to our body, our mind becomes foggy, and we feel unbalanced. Everyday stresses, worries and upsets in life happen to us and around us, therefore creating these problems.
A distant 'Crystal Grid Healing' is so very relaxing and takes care of all the stressful affects that have impacted your mind, body, and soul. Simply relax in the comfort of your own home and allow the amazing energy of the beautiful Crystals to work their magic for you.
I create a loving, supporting crystal grid to use specifically for you. The energy of the grid surrounds you and wraps you in love and tenderly cleanses away the negativity. This is replaced with positive energy.
Via Distant Healing
Fee:Personal session 1 hour AUD 150.00
Usui Ryoho Reiki Healing
Dr Mikao Usui is the founder of the Usui System of Reiki. Reiki is the ancient Tibetan art of 'Hands On Healing'.
The word Reiki is made up of two Japanese words – Rei means 'God's Wisdom or Higher Power' and Ki which is 'Life Force Energy'. Therefore, Reiki is 'Spiritual Life Force Energy', that is, the energy that supports you, the Universe, and every living thing. Reiki provides the body with a safe, gentle energetic platform to heal itself.
While Reiki is spiritual in nature, it is not a religion. It has no dogma and there is nothing you must believe in order to learn, use, or receive Reiki. In fact, Reiki is not dependent on belief at all and will work whether you believe in it or not.
A Reiki session is relaxing and calming to the body, mind, and soul. Reiki treats holistically and your body will take exactly what it requires to regenerate itself at each session. Reiki is wonderful for everyone of all ages from birth upwards. Great for pregnant and new mums and pets.
Via Distant Healing.
Fee: Personal session 1 hour AUD 120.00 Children 4 yrs. to 16 yrs. 30 minutes AUD 85.00
Body Mind Resolution (BMR) Healing ®
Powerful, Profound, Transformational Healing
From Wounded to Wellness
Body Mind Resolution Healing® is suitable for almost everyone which is determined at the initial inquiry. If you are truly ready for transformation to your inner and outer life, then BMR Healing is for you!
Being Stuck is ~When negative thoughts are continually replayed in the mind, they become our deepest beliefs. Our beliefs make us the person we become and the life we experience. Problems in all areas of life are caused through our own negative thinking. We are no doubt the creators of our lives.
The damaging emotions and beliefs stored within cover the following e.g.Fear, guilt, revenge, anger, resentment, frustration, jealousy, depression, self-rejection, rage, stress Anxiety, obsessions, love pain, grief, sadness, regret, shame, embarrassment, Post-traumatic stress, phobias, plus old, outdated beliefs, past life issues and ancestry influences.
Rediscovering, Reclaiming & Embracing Self Love!
The personal one on one online healing program includes seven, two hour sessions, one per fortnight. Includes: mentoring, delving into health issues, clearing the past, discovering your why, BMR Energy Healing, changing perspective on yourself and life, understanding your true self, creating healthy boundries, regaining your power and so much more.
Contact me for the full program details!
Via Zoom.or video Messenger.
Fee: 14 week program AUD2000.00 payment plan available.
Paranormal Cleanse for House & Land
We all leave our energetic blueprint literally, everywhere we go. Our energy is imprinted in our houses, clothes, car, the keys, the pen we write with, our jewellery, furniture, antiques, our computer and literally everything we touch, plus the land the house is built on.
Whatever happened on the land prior to the house/business being built, remains. For example, every war, disaster, and traumatic event that happened on earth, has left its energetic blueprint of violence and horror imprinted in the land. The longer this energy has remained the deeper it becomes buried in the earth.
This goes back to the beginning of time. A lot of hauntings are quite ancient e.g., Centuries old. When a portal is created in the earth, house or business or person, usually by accident without knowledge, these energies that have been buried deeply will surface and attach themselves to fresh new living energy to gain and maintain more power to cause more problems.
This energy remains in its negative state and will affect those who either move into a house that is affected, or a workplace, in fact any professional business. For those who are naturally sensitive, the influence can be quite intense, and at times traumatic. Others who live in the same space may not realise how they are being affected by whatever is imprinted in the energy field of the property.
We are energetic beings/souls and as such we are subject to energy shifts and changes, negative and positive, to a greater or lesser degree. In these instances, the energy is extremely negative and can wreak havoc.
Distant Healing
It does not matter where in the world you live or work, remote/distant healing of this nature is easily conducted, because everything is energy, and is the Life Force of our survival on earth.
The energy moves in circles and vibrates at different frequencies, creating matter.
Energetically and intuitively, I am with you throughout the process. Via Distant healing I clear, cleanse, and bless your house/family/pets/occupants. This process has an immediate effect and is established through my mediative state and connection to Source.
If I am in your area or in an area near you, I am happy to do a 'House Call'. Contact me to make a booking.
Fees: Bookings are essential, and the fee is AUD 385.00 for a standard home or apartment
Business's from AUD 500.00
For a full selection of my services, please visit my website - www.nantahspiritualschool.org
Testimonials
Nantah is a very gifted intuitive medium. I was fortunate to receive a series of healing sessions with Nantah. The sessions were life changing for me, as the overwhelming busyness of life left me. Limiting beliefs, I held, have gone, and have been replaced with the tools, confidence, and new beliefs, allowing me to live a life of happiness, fulfillment, and abundance.

Nantah's healing approach is incredible. I felt supported and comforted by Nantah through the entire process. I have also had Nantah provide me with a few readings. I have been blown away with the precise accuracy, of what I have been told in these readings. I encourage everyone to experience either a reading or a healing session with Nantah.
Ali, New Zealand 2021
Never have I been so privileged to receive such a healing. (Karmic Healing) This utterly amazing experience was preceded by a vision, in broad daylight, of my husband (recently departed) - so I knew I was in for something absolutely wonderful!

Immediately post the healing I looked different - younger, not just my eyes. Over the next few days, I received many comments and compliments, which continued over the following weeks. Likewise, the healing continued, it is hard to quantify exactly how I feel. I actually feel happy and free!

The exciting part is the healing is still continuing for more months to come. I was unsure, and a bit anxious prior to the healing. But I decided that if ever I needed to have faith and trust it was now and wow did that pay off! This healing is priceless beyond anything you may have experienced before.
Michele, New Zealand 2019
A message from a loved one in spirit helps to fill the deep void that grief leaves. Your love and connection are gone. You are never going to see them physically again, talk to them, hug them, or enjoy them in your life anymore.

When a clairvoyant medium gives you that connection it begins the healing process. It takes the loneliness and the hollow feeling of missing them away.

People do not understand there is life after death, and that our loved ones never leave us and are around us all the time.
Judi, New Zealand 2014
You told me in 2012 that I would be painting artworks for people.

You stated that I would paint a commissioned artwork, back then. I trusted what you said to be true, but had no idea what I would be painting, (certainly not Aboriginal Art), and how that would come about.

Today it would seem I have the answer to that. Amazing Nantah, truly amazing. The future looks unbelievably exciting!
Tim, Sydney, 2018
Special Offers
I am offering a 20% discount to the next 10 Natural Therapy Pages customers, if they book and have one of my Online Sessions.
Qualification details
An Advanced DNA Theta Healer
Mindfulness Meditation Facilitator
Reiki Master Teacher
Thought Field Therapist
Clinical Hypnotherapist
Homeobotanical Practitioner
Herbal Essence Practitioner
Holistic Pulsing Practitioner
---
Service categories
This practitioner provides online consults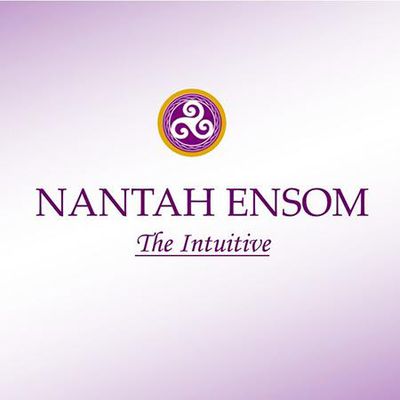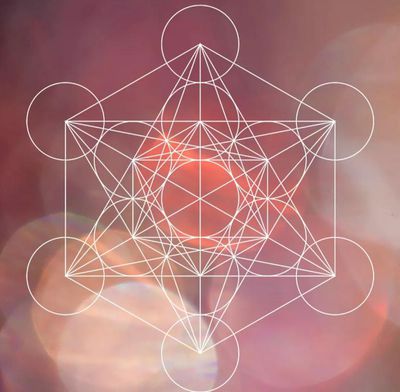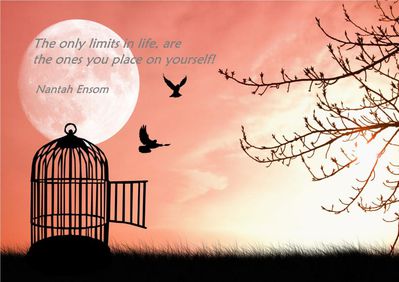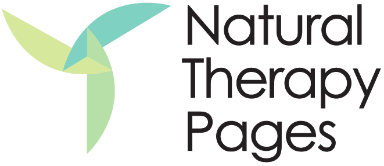 Nantah Spiritual School