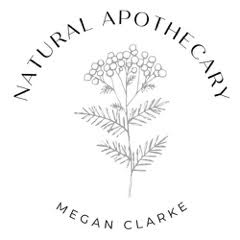 Natural Apothecary
Want to find out my availability, pricing or opening hours? Click on Send Me Details Now to get started.
Send Me Details Now
Clicking on the Send Me Details Now button opens an enquiry form where you can message Megan Clarke directly
Megan develops specific programs for stress, fatigue, digestion, sleep, energy, pain management, female & male health as well as supporting those with autoimmune disease, digestive disorders, cardiovascular problems, arthritis, diabetes, skin problems and cancer support. Pensioner discounts apply Practice days - Monday, Wednesday and Saturday 10am - 5pm
Natural Apothecary
Servicing area
Umina Beach, Ettalong Beach, Palm Beach, Pattonga, Pearl Beach, Woy Woy, Empire Bay, New South Wales
---
Focus areas
Arthritis
Cancer management
Colitis
Eczema
High cholesterol
Hormonal imbalance
---
A holistic approach to wellbeing, specialising in:
Mood, energy & cognitive support
Immune, sinus & respiratory support
Digestive disturbances such as IBS
Hormonal balancing
Preconception care
Autoimmune disease support
Chronic illness and pathogens including Lyme and mould.
Comprehensive detoxification
"I seek to reveal and resolve the underlying root causes of your health imbalances"
Based on the belief that the body has its own inherent ability to heal itself, I address health problems with a holistic approach and employ the use of a variety of different herbal medicines to help prevent and treat various illnesses and conditions. I have the fundamental principle of treating each patient as an individual, as well as the approach of treating the whole body.
Some specific techniques practitioners of natural medicine may use include:
Specific lifestyle advice to promote wellbeing and aid in stress reduction
Herbal medicine for the prevention and treatment of various afflictions
Providing patients with nutritional and dietary advice in order to restore balance, detoxify and prevent disease
Utilising scientifically validated pathology testing to further investigate the cause of the issue
What can I help with?
Common conditions treated include:
Stress related ailments
Fatigue and low energy
Hormonal imbalances including PMS, perI-menopause and menopause.
Womens' health conditions such as endometriosis, PCOS and fibroids.
Digestive problems
Fertility and preconception
Mental and emotional health
Thyroid related conditions
Nutrient imbalances
Weight loss
Detoxification
Preventative Health (Wellness)
Even if you're not currently suffering from pain or illness, you can still benefit from having a consultation because the main aspect of naturopathy is about preventing disease by boosting the body's natural healing potential and restoring harmony.
Megan also acts as a food coach for those with food addictions resulting in hormonal imbalances such as insulin and leptin resistance. I use elimination diets or may send you off for functional pathology tests to determine food sensitivities that may be driving inflammation. Clients often also have imbalances in dietary intake and poor food choices. I believe in food including herbs as medicine as well as nutritional and gentle detoxification programs to help regain your innate vitality
For more than two decades, Megan has managed her own food sensitivities as well as Hashimotos' disease, an autoimmune thyroid condition with no need for drugs. "I consider it my responsibility to keep abreast with the latest research in the main areas of my interest, namely autoimmune disease and its underlying pathological triggers and female hormonal health'
"In doing so I regularly attend seminars and webinars as well as keep in touch with leading specialists. My specialty over the past 5 years has been chronic infections including Lyme and co-infections as well as mould illness as I have found through the use of Bio-resonance that these infections are often underlying many auto-immune diseases and need to be addressed in a systematic approach. What I mean by this, is all the channels of elimination need to be functioning well before gentle detoxification with the use of binders can be used."
Megan has an integrated approach that looks at not only the physical symptoms, but also pathogenic, biochemical, emotional and energetic imbalances so that a path of true healing can be implemented to bring you back to your true vitality.
About Megan
Megan was a Registered Nurse from 1983 - 2003. She is also qualified and practicing as a Herbalist, Nutritionist and Iridologist at CryoPlus which is located at 204 West Street, Umina Beach.
Naturopathic Consultation
Your initial naturopathic consultation will be 1 hour and will include full case history discussing all your systems, tongue and nail diagnosis and discussion of treatment options.
Taking a Full Case History will involve discussing all the symptoms you are experiencing as well as going over the main areas affecting your health, such as diet, digestion, elimination, hormonal status, sleep, nervous system, medical history and family history.
Tongue and Nail diagnosis will help determine mineral status and digestive function.
Your treatment options will vary depending on the nature of your illness and how long you have been unwell. Factors such as lifestyle and financial status will be taken into account when formulating a treatment plan to suit you.
Follow up consultations may require you to undergo further health screening with functional pathology and medicare rebatable testing. I take into consideration financial restraints.
Download Health Appraisal Questionnaire Brief Patient Form
Please print out, fill out and bring this Questionnaire with you to your first consultation. Alternatively, you email a filled in, scanned copy directly to me here.
Schedule of Fees
Initial Consultation: $120
Follow-up up consultation: $75
Bioresonance with AO Scanner $90
(Must be conducted during a second or follow-up consultation.)
Hair Mineral analysis: $140
ATMS (24292) Please consult your individual fund.
For more information about the best services for your needs or to organise an appointment - just give me a call!
---