Linda Lowen
Highbury Natural Health Centre
24 Elliston ave
Highbury SA 5089
Servicing area: Highbury, South Australia
Growth
Natural medicine
Breakdown
...
Want to find out my availability, pricing or opening hours? Click on Send Me Details Now to get started.
Clicking on the Send Me Details Now button opens an enquiry form where you can message Linda Lowen directly.
Are you SUFFERING from any of these seemingly unrelated health problems?
Highbury Natural Health Centre & IBS Clinic
---
Fatigue; general or chronic
Headaches or Migraines
Digestive complaints, such as indigestion, reflux, gas, bloating
Irritable Bowel Syndrome
PMS or menstrual symptoms
is your child suffering from attention problems?
Mood disorders such as depression, lack of motivation, irrational emotional outbursts.
Stress related issues such as insomnia, overeating, and anxiety
Weight problems and can't seem to lose weight no matter what you try.
Syndrome X, insulin resistance, or Type 2 diabetes
Autoimmune disorders such as Ulcerative Colitis, Crohn's disease, Hashimoto's thyroiditis, Rheumatoid arthritis, or Lupus.
Skin disorders such as eczema or psoriasis
Asthma
Hayfever, sinusitis or post nasal drip
All of these conditions are related to reactions/sensitivities to
common foods you eat every day!

The first step in healing any disease is to get the diet right and that means right for you. Bio-compatibility testing is therefore integral to regaining your health. This testing is a form of modern bio-energetic science that will assess your sensitivity to over 500 common foods and household products using a sample of your hair. Our extensive list now includes gluten free and organic products and common supplements available from health food shops. This list offers many safe foods for you to build a healthy satisfying diet.

If you have tried elimination diets in the past you will know how hard it is to pinpoint the reactive foods. Bio-Compatibility testing does the hard work for you. Your test results will alert you to exactly what foods are causing your symptoms and making you ill.
If you eliminate these foods from the diet for a while the immune system will come back into balance and the body will begin to repair. Eliminating reactive foods will also reduce the stress placed on the liver, adrenal glands and digestive system therefore some symptoms will begin to disappear within the first week.

How do food sensitivities cause these problems?
Food sensitivities cause the immune system to become overactive and produce excessive amounts of inflammatory mediators like histamine. Most medical practitioners do not understand that these inflammatory mediators can migrate to any area of the body causing inflammation in glands, joints, muscles, tendons, mucous membranes and skin and are the cause of many health problems. Once this inflammation accumulates in a certain area, we give that inflamed area a name. In the joints it can cause or aggravate arthritic pains. In the respiratory tract it can cause or aggravate sinus, asthma and excess mucous. In the nervous system it can cause or aggravate headaches, migraine, depression, tiredness and add to ADHD. In the skin it can cause or aggravate rashes, eczema, psoriasis and hives.

Having the test done.
For most people a hair sample is taken at the first Naturopathic consultation and sent off for testing; results are returned in 5 to 7 working days. The first appointment usually takes about one hour where a full medical history is taken.

A second appointment is arranged to discuss the results of the test; these results are used as a basis to develop a diet to suit the patient. At this point individual food intolerances may need to be considered and the use of therapeutic foods may be discussed. Natural medicines may be prescribed to assist the healing process and to alleviate troublesome symptoms.
Patients are seen at a third appointment 4 weeks after commencing their new eating program; their symptoms and treatment protocol are reviewed and discussed.

Distance Patients.
Where possible it is preferred to see patients in person, however for interstate and country patients this is not always possible.

If you are able to travel to Adelaide you can arrange to have your Bio-Compatibility test done beforehand; the first and second appointments can be combined into one extended appointment.
If you are unable to travel to Adelaide or live in Adelaide but are unable to travel to the Clinic consultations can be carried out over the telephone.

Mail Order System
This system allows you to have the Bio-Compatibility test done without a Naturopathic consultation. This suits patients who are interested in the test but:

have their own practitioner
are interested in improving their wellbeing
have seen a friend or family respond well to their new diet and want the same benefits for themselves
are planning a pregnancy and want to improve fertility

Simply download and print the Bio-Compatibility PDF and post us your hair sample and payment. Your test results will be posted to you and you will be contacted by our customer service staff to discuss the results and answer your questions. You will be contacted again after four weeks to check on your progress. Customer Service Staff are trained to answer your questions and support you throughout your program but cannot offer Naturopathic advice.

Fees and Charges.
Mail Order System; includes the Bio-Compatibilty test, postage and handling and telephone support. $273.00
Bio-Compatibility Test as part of a Naturopathic Care Plan $225.00

Consultation Fees
Initial Consultation
Standard: $110.00
Concession and children under 18 years: $95.00

Subsequent consultations
Standard: $85.00
Concession and children under 18 years $75.00

Private Health Rebates are available for all major funds.

Consultations are available on Monday, Tuesday, Thursday and Friday from 9.00am to 6.00pm and Saturday from 8.00am to 3.00pm
---
Service categories
Linda Lowen from Highbury Natural Health Centre, Highbury
Linda works within an evidence based framework and offers natural medicine for the whole family.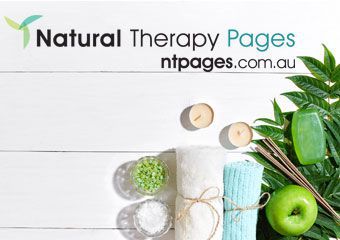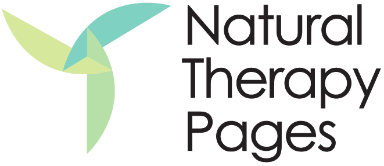 Linda Lowen