Member since 2005
Fertility Breakthrough: Overcoming infertility and miscarriage when other treatments have failed
Servicing area: Bondi Junction, New South Wales
Hormonal imbalance
Irregular periods
Natural medicine
...
Want to find out my availability, pricing or opening hours? Click on Send Me Details Now to get started.
Clicking on the Send Me Details Now button opens an enquiry form where you can message Gabriela Rosa directly.
"...because you want results."
Go to www.BoostYourFertilityNow.com for more information on our workshops and FREE health seminars or see below to find out how you can get a copy of our FREE Fertility Report valued at $47, titled *7 Harmful Pregnancy and Fertility Myths… How They Slash Your Chances of Conceiving or Carrying a Baby to Term!*
Hurry to avoid disappointment!
Natural Fertility & Health Solutions by Specialist Naturopath Gabriela Rosa
As featured on Women's Day Magazine, Daily Telegraph, *Body+Soul Radio* on Sydney's Mix 106.5
If you and your partner are considering
The Natural Fertility Solution Program
, your first no-obligation consultation is FREE. This will enable us to discuss your individual requirements at a convenient time to you both.
This offer is available for a limited time to the first 20 couples only!
Call now on 1300 85 84 90 to book a suitable time to come in with your partner for your FREE Initial
Natural Fertility Solution Program
Consultation. For more information visit:
www.NaturalFertilitySolution.com.au
.
---
Gabriela Rosa is a leading natural medicine expert specialising in:
Women's Health
Men's Health
Natural Fertility Management
::
Hormonal imbalances (male and female)
::
Polycystic ovarian syndrome
::
PMS
::
Irregular periods
::
Period pain
::
Endometriosis
::
Fibroids
::
Weight loss (male and female)
::
Hormonal skin problems (acne)
::
Menopause
::
Sperm abnormalities
::
Low libido
::
Natural contraception
::
Natural fertility treatment assisting couples overcome fertility problems, preconception health care, IVF and Gift preparation and support
::
Pregnancy
::
Weight loss post-pregnancy
::
Post-natal care for mothers
::
Post-natal care for babies including colic, nappy rash, excessive crying, sleep disturbances and reflux (including the myriad of baby/childhood complaints).
Gabriela uses state of the art in-house testing including Live Blood Analysis and bio-impedance tools to track and measure patient's progress!
In addition, Gabriela also uses simple yet highly effective techniques and can help you like no-one else:
::
Eliminate fears and emotional issues, which may affect your fertility;
::
Permanently eliminate excess weight easily and emotionally painlessly;
::
'Build a better
you
', through uncovering a more joyous self image;
::
Have better relationships;
::
Unblock self-imposed limits;
::
Eliminate the fears that keep you from reaching your full potential;
And the list goes on!...
The possibilities are limitless.
---
Testimonials
"I still can't believe how lucky we are…"
"We've had our baby Alexa with us now for 9 months but I still can't believe it. Everyday I think how lucky we are.
Before I had been to see Gabriela I had been on Depo Provera for 10 years, so when I decided to have a baby it was no wonder my cycles were all over the place and I didn't know where to begin! Thankfully I found Gabriela. We did Gabriela's program for one year. Previously, I had seen lots of health professionals.
After the treatment started working its magic, my menstrual cycle returned to normal and we got pregnant on our fourth conception attempt. I just couldn't believe it at the time, something we had wanted for so much for 2 years had finally happened. I have 3 pregnancy tests in my drawer that I did in the first 6 weeks, just to make sure!
Alexa was born vaginally at a very healthy 10 pounds or 4.6 Kg, the biggest baby in the hospital. From the moment she was born she was a dream baby – she breast fed easily, slept around the clock except for her feeds and we were able to take her everywhere because I was confident she would be happy.
Alexa is a contented and happy baby and everyone comments on her happy and easy going nature. She has continued to be a dream baby and I have felt confident with her from day one. My husband and I truly believe that Gabriela's program contributed to our calm, contented and healthy baby. We have not had a single issue with her and parenthood has been a truly rewarding and enjoying experience.
It is a shame not more professionals know about the important of preconception health beyond taking folate and having your rubella shot up to date.
We are not quite ready for the next one yet and we will definitely be back to see you for number two!"
Geatta Jarrett, Proud Mother
"I would recommend Gabriela's Program without exception and Freddie (our beautiful baby) is proof that it works…"
"As someone who suffered from polycystic ovarian syndrome I thought it would be very difficult to conceive. I was also worried about the risk of miscarriage during pregnancy. However, by being in Gabriela's program all ran exceptionally smoothly. I highly recommend without exception and Freddie (our beautiful baby) is proof that it works."
M.C. Manly, NSW*
*
I respect the privacy of my patients. Due to the sensitive nature of some patient's stories, many of my patients declined to give me permission to use their full names. All testimonials are 100% genuine and are on file at my clinic.
"Thank You Gabriela!"
Dear Gabriela, We just wanted to thank you from the bottom of our hearts because we are amazed that we managed to produce such a happy and healthy baby, Natalia has such a beautiful disposition.
It's amazing what a little effort [doing your program] can do. We are delighted and recommend your program to everyone! Little Natalia is the gorgeous baby!
Paula Costis and Christos Halkidis, Sydney Australia
"I have every faith in recommending you to my family, friends and clients!"
"Hi Gabriela, I have had the pleasure of using your services on a number of occasions and have always found you refreshing, vibrant and knowledgeable. I have great confidence in your extensive experience, and you have helped me optimize my health with your mixture of procedures including herbal medicines and EFT.
You rock! And I have every faith in recommending you to my family, friends and clients."
Will Davies,
Managing Director,
Scope Lending, Bondi Junction
"...Since seeing Gabriela, I feel alive, awake, with energy to burn, I've never felt better!"
"I went to see Gabriela for general wellbeing and energy issues and left with a lovely calm, positive feeling about my self image and relationships. Gabriela is so warm and positive that it is easy to discuss very personal issues and she gives you the feeling that you can make a difference yourself—so much more than I expected from a naturopath!Since seeing Gabriela I feel alive, awake, with energy to burn. I've never felt better !"
Carmen Lee Spiers, Leichhardt Sydney
"Hi Gabriela, I just wanted to write and let you know that at the start of the program I felt fatigued and run down, I lacked my usual vitality. I felt my sleeping patterns and stress levels were passable, however now I feel so good, I realised they weren't passable. I feel absolutely fantastic, vital and just full of energy. I'm no where near as moody, and feel 'up' most of the time. I'd give my overall wellbeing an 8 out of 10 with still 2 weeks to finish my program, then it will be 10 out of 10 for sure!!
I just wanted to say a big thank you for being so informative and positive. You are a wonderful carer, teacher and inspiration!"
Kris Abbey,
Editor Better Health Magazine
"Gabriela has so radically changed my perception and belief in myself. My newfound confidence and sense of self has made me light up like Paris Hilton in a Tiffany Shop!"
Andrew Bullen
Group Sales & Strategy Manager
Sydney Start Observer (SSO) Media
"Gabriela was able to take into account my specific requirements, she always had a creative solution and a good suggestion to my particular objections/likes and dislikes! She was very patient and listened well to my concerns and took my input on board.
The comment that has really stuck with me is that she said I should think as if I am already slim and healthy, rather than getting down because I am heavier than I want to be – thinking more positively about myself has actually made it easier to be careful about what I eat and how I feel about myself. And this was only a tiny thing in her array of tools!"
Kayte Nunn
Deputy Editor
Qantas' Australian Way Magazine
Qualification details
* Bachelor of Health Science (Naturopathy)
* Advanced Diploma of Naturopathy
* Post Graduate Diploma in Natural Fertility Management
* Diploma of Botanical Medicine
* Diploma of Nutrition
* Diploma of Remedial Massage
* Certificate of Iridology
* Certificate of Counselling
* Certificate of Bach Flower Remedies
* Certificate in Workplace Training and Assessment (Cert. IV)
---
Service categories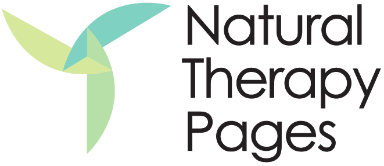 Fertility Breakthrough: Overcoming infertility and miscarriage when other treatments have failed