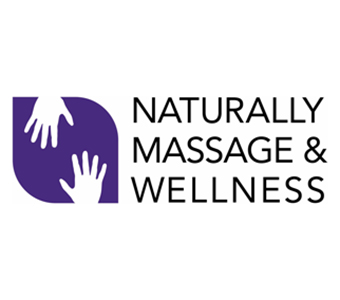 Naturally Massage & Wellness
Want to find out my availability, pricing or opening hours? Click on Send Me Details Now to get started.
Send Me Details Now
Clicking on the Send Me Details Now button opens an enquiry form where you can message Naturally Massage & Wellness directly
Helping You Achieve Optimal Health Through Massage, Movement & Nutrition
Naturally Massage & Wellness - Massage Therapies
Servicing area
Unley, Malvern, Fullarton, Highgate, Hyde Park, Parkside, Eastwood, Myrtle Bank, Kingswood, Hawthorn and Adelaide's Eastern Suburbs, South Australia
---
Focus areas
Arthritis
Eczema
Feeding
Obesity
Rehabilitation
Trauma
---
---

At Naturally Massage & Wellness we use a wide range of massage techniques combined with a thorough knowledge of anatomy and physiology of the body to establish the best possible treatment for each patient.

Our practitioners are fully accredited Remedial Massage Therapists and our services are claimable on private health insurance if you have cover for Massage Therapy. All massages are strictly non-sexual.

Pricing: All massages are the same price and can be combined for a truly individual massage experience.

30 Minutes $60-$65
45 Minutes $80-$90
60 Minutes $100-$115
90 Minutes $140-$160
120 Minutes $180-$190

In Clinic Massage Services

---

Do You Suffer from...

Neck, shoulder and upper back pain
Sciatica
Lower back pain
Hip and leg pain
Whiplash
Migraines/headaches
Sinus congestion
Frozen shoulder
Carpal tunnel syndrome
General aches and pains
Sports injuries
Postural problems
Movement restrictions/skeletal mobilisation
Stress and tension
Pregnancy related problems
Work cover injuries
Motor vehicle accident injuries

Remedial Massage Therapy

What is Remedial Massage therapy?
This is a firm to deep massage that focuses on releasing tight muscles and the tension in the surrounding structures. It relieves the build-up of stress through the application of specific remedial techniques to neuro-muscular tissues. Your therapists aim to identify the original biomechanical dysfunction and therefore rectify the cause of the pain as well as the pain itself to get lasting relief.

How can it help me?
This therapy is both corrective and therapeutic. It may be beneficial for many physical conditions such as: shoulder and neck tension, headaches and migraines, whiplash, arthritis, frozen shoulder, tennis elbow, lower back pain, sciatica, hip pain and sports injuries. Massage can assist in repairing damaged muscle by increasing circulation to the area and stimulating the bodys own healing mechanisms.

Deep Tissue/Sports Massage

What is Deep Tissue/Sports Massage?
A massage that uses firm to deep pressure to release tight muscles and tension in the surrounding tissues. It focuses on recovery of the muscles after sport/exercise and assist repair of muscles with increased circulation to the area and via flushing out stagnant blood from the muscles to restore the natural length and flexibility of your muscles.

How can it help me?
If you engage in regular exercise or sport and want to keep your body in tip top shape and help prevent injury to muscles, this massage is very beneficial. If you typically get sore after exercise or feel your muscles are slow to recover from exertion, sports massage can invigorate and repair these tired muscles leaving you feeling energised and replenished.

Trigger Point Therapy

What is Trigger Point Therapy?
Trigger points are areas of muscle where the fibres are bunched together and irritated. Sometimes they can cause intense pain or a pinching sensation where the trigger point is located, or may produce a referred pain that may be felt in another area of the body. Active trigger points or areas of extreme tightness can cause discomfort and muscle spasm until they are released, usually by firm pressure on the area.

How can it help me?
Trigger Point Therapy can assist with shoulder pain, neck pain, headaches, sciatica, arm and hand pain, TMJ issues, tennis elbow, carpal tunnel and other unexplained areas of pain. Trigger Point Therapy can be included as part of your remedial massage treatment to give even better, longer lasting results.

Myofascial Release

What is Myofascial Release therapy?
Myofascial Release focuses on gently stretching the fascia (the tissue that surrounds the muscles). Fascia can become tight or solid from trauma, stress, the body being over-worked or poor posture, which also restricts the muscles and their range of motion. By releasing the fascia and the muscles with gentle stretching techniques, these structures can be freed quickly and with less pain.

How can it help me?
Myofascial Release can be incorporated into your remedial massage treatment and can be very beneficial for carpal tunnel syndrome, tennis elbow, headaches, neck pain, hip and leg pain, shoulder pain, sciatica and postural abnormalities.

Relaxation/Swedish Massage

What is Relaxation/Swedish Massage?
This is a light to moderate pressure massage that uses long sweeping strokes to promote a sense of overall well-being. It encourages relaxation of the nervous system, enhances lymphatic flow and improves circulation. It tones and relaxes musculature and improves skin tone. All our massage treatments are strictly non-sexual.

How can it help me?
Relaxation massage is a fantastic way to relieve mental and emotional stress after a long day at work, a busy week or as a beautiful start to the weekend. We can incorporate essential oils for an aromatherapy experience or hot stones for a warm and deeply relaxing treatment.

Hot Stone Massage

What is Hot Stone Massage?
The ancient art of using warmed stones to relax the body and mind, has been reinvented in the now popular form of Hot Stone Massage. The massage can be light and relaxing or firm to release deeper muscle tension. The stones can be placed on the body and left for warmth and relaxation or can be used to massage with, which gives the feeling of being wrapped in warmth for the ultimate chill out.

How can it help me?
Whether it be an hour just to relax or for relief of extremely tight muscles, Hot Stone Massage is absolute bliss and can be so good it becomes addictive! The hot stones can be incorporated into many other treatments such as Aromatherapy Massage, Pregnancy Massage, Remedial and Sports Massage. Simply ask your therapist to introduce you to this amazing experience.

Pregnancy Massage

What is Pregnancy Massage?
We offer this gorgeous massage through-out pregnancy, right up to 40 weeks if required. Performed by experienced staff, the aim of this massage is to relieve the stress of physical and emotional changes during pregnancy. Massage can also be useful post-natally to reduce muscle soreness associated with labour, feeding or carrying bubs, encourage sleep, ease stress and provide a wonderful space for some well deserved mummy time.

How can it help me?
Not only can Pregnancy Massage be deeply relaxing, it can also be helpful for relieving leg, hip and back pain, reducing fluid retention, headaches and other common problems like sciatica and carpal tunnel syndrome. Looking after your body during and after pregnancy is a wonderful luxury for some, but an absolute necessity for others. Try regular massage throughout your pregnancy to experience the benefits it can provide for you during this special time.

Aromatherapy Massage

What is Aromatherapy Massage?
During an Aromatherapy Massage, your therapist will use an essential oil or blend of your choice to appeal to your senses and deliver stimulating or sedating messages to your nervous system. We use slow, flowing strokes, and hot stones when requested, for a deliciously relaxing experience.

How can it help me?
Aromatherapy can address numerous physical and emotional concerns. Essential oils have the ability to attend to all needs- mental, emotional and physical, and can help restore you to a state of overall well-being. Whether it is deep relaxation you are after, or perhaps just a change from your normal massage routine, incorporating aromatherapy oils in your next massage can transport you away from daily concerns and free your mind for the duration of the treatment and beyond.

Lymphatic Drainage Massage

What is Lymphatic Drainage Massage?
Lymphatic Drainage is a very gentle form of massage that stimulates the bodys lymphatic system. The lymphatic system produces special white blood cells, generates antibodies and filters blood by removing waste products. This gentle body treatment relaxes the nervous system and through the stimulation of lymph nodes, aids detoxification.

How can it help me?
Lymphatic Drainage helps to release toxins, and can decrease congestion and fluid retention. It can boost the immune system, help with mild aches and pains, relieve stress and promote overall well-being. It can benefit those who suffer from low immunity, fatigue, toxicity, skin issues, are convalescing or who are sedentary.

Sinus Massage

What is Sinus Massage?
Our Sinus Massage is derived from the Traditional Chinese Medicine methods of treating facial and sinus pain. The massage uses firm circular pressure on specific points known to relieve sinus congestion and related pain.

How can it help me?
If you suffer from sinus congestion, sinus headaches, facial pain or have a history of recurrent sinus infections, Sinus Massage may be able to help. Relief can often be gained from just one treatment; sometimes however, several treatments are required to get lasting results.

Indian Head Massage

What is Indian Head Massage?
Do you always look forward to a head massage at the hairdressers, but feel like it's over far too quickly? You will love this traditional form of massage which is done dry (i.e. no water or oil) and has a wonderfully stimulating effect on the nervous system yet relaxes and softens muscles of the scalp, forehead, neck and shoulders.

How can it help me?
If you suffer from headaches, migraines, facial pain, and neck pain or are just plain stressed Indian Head Massage is a fabulous way to relax and unwind. It can also be incorporated into a Relaxation massage for a completely heavenly massage experience.

Reflexology

What is Reflexology?
Reflexology is a traditional therapy that focuses on stimulating the entire body uses specific points on the feet or hands. By stimulating these points with firm, circular pressure, your nervous system is also stimulated and can therefore encourage different parts of your body to work more efficiently.

How can it help me?
Reflexology can help with overall relaxation and well-being. It also may encourage the body to work more efficiently by stimulating organs such as bladder, bowels, liver and relieve tension in the spine and neck and soles of the feet.


DRY NEEDLING AND CUPPING

---

Chinese Cupping

What is Cupping Therapy?

Plastic cups are placed on areas of tightness such as upper back, lower back or shoulders. A pump is used to create a vacuum inside plastic cups, which pulls the tight muscle into the cup and gives it a good stretch. This lengthens and releases tight muscles whilst increasing circulation to the area to further relax the muscle.

What does Cupping feel like?

Cupping feels similar to the gentle suction of a vacuum cleaner on the skin. The cups are left on the body for around 5 minutes and the area can feel warm as the blood flow to the area increases and relaxes.

Will cupping leave marks?

Cupping will leave a round pink-dark mark on the surface of the skin, which generally takes 2-5 days to clear. This is due to the increase in circulation to the area; cupping does not damage or break the skin.

How can it help me?

Cupping can be very beneficial for stubborn tightness in the upper back and shoulders and to release built up tension in the lower back and hips. It can be used to release tight ITB, a common complaint amongst sporting enthusiasts and cyclists. Your therapist can incorporate Cupping into your remedial massage treatment to free areas that may be too sensitive to massage or too stubborn to respond to touch alone.



Dry Needling

What is Dry Needling?

Dry Needling involves use of a fine acupuncture needle, into the trigger point of a muscle. The aim of Dry Needling is to illicit a twitch response which causes the muscle to contract slightly and then release, thereby relieving the pain the trigger point was causing.

Does it hurt?

When a needle is inserted into a healthy muscle there is usually little discomfort. In the case of tight muscles and those with active trigger points, there may be a little sting or feeling of a cramp which is the twitch response. Sometimes the pain that brought you to the clinic in the first place is reproduced by the needling. This is a good sign that your therapist has located the source of your pain and is treating it effectively by deactivating the trigger point and restoring normal length and function to the muscle.

How can it help me?

Dry Needling can generally help to break down tight muscle, trigger points and sources of pain for patients quickly and easily. It is sometimes quicker and less painful than massage or cupping. Consider dry needling if you suffer from any form of muscular tension, any pain that travels, pain in your hands, wrists, arms, shoulders, neck, upper back, lower back, buttocks, hips, hamstrings, quads, calves or feet.


Professional Membership
ATMS - Australian Traditional Medicine Society
AMT - Association of Massage Therapists
Massage & Myotherapy Australia
---