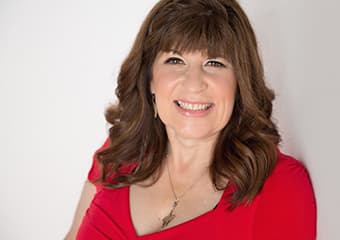 Member since 2016
Naturally Vibrant Healing with Alexandra Browne-Hill
21 Webb St
Narre Warren VIC 3805
Loss
Complementary
Wellbeing
...
Want to find out my availability, pricing or opening hours? Click on Send Me Details Now to get started.
Clicking on the Send Me Details Now button opens an enquiry form where you can message Alexandra Browne-Hill directly.
Supporting YOU to dance with destiny in good health!
Naturally Vibrant Reiki Centre
---
Welcome!
Previously known as Naturally Vibrant Healing, it will be so much easier for you to call me Alex.
I am passionate about supporting you to discover a more compassionate, peaceful life journey so that you can live and do your work with authenticity and love. This can often mean healing yourself from events,trauma and illness before you can go any further into your future.
Over the years of Nursing, spiritual studies and travel to other cultures, I have packaged up practical methods of restoring ourselves back to a healthy condition emotionally, physically and deep in our Soul. The foundations of my care for others are within the ancient philosophies of Buddhist based Reiki.
Using a blend of western medical skills, Buddhist philosophy, ancient indigenous wisdom and experience as a nurse and counsellor, I am committed to supporting anyone seeking to improve their health. I offer hard earned tools and strategies for Self- Healing with the natural and beautiful insights you can benefit from with your own Intuition and guidance within a safe and supported space.
Our life journey is meant to be about learning how to be the best versions of ourselves and how to provide service to others in healthy, individual and unique ways. We each have something vital and wonderful to offer the world. We can do this by connecting with that ancient part of ourselves which already knows our own answers.
My aim: to support you to achieve this goal. I am committed to helping you plan your physical, mental, emotional and soul needs in healthy, natural and practical ways.
My Values: It is important to me that I work with my clients and students within a professional and personal structure of honesty, integrity and mutual respect. I offer my experience and knowledge with professionalism, gentleness and warmth so that you feel fully supported in your care. Most of all, you are in charge of your own healing and health decisions. I will simply provide strategy and guidance, offering you opportunity to listen in to your own needs intuitively.
| | |
| --- | --- |
| Available to you: | A range of Consultations and Reiki (in person or Skype/Zoom) |
| | Empowering courses, and spiritual mentoring |
| | Community involvement and charity Programs |
| | My articles in the International magazine Sophia with Sibella Publications. |
| | My book The Flowering Gum on grief and loss |
| | Regular Blogs on supportive material to navigate life issues |
---
Alex Browne-Hill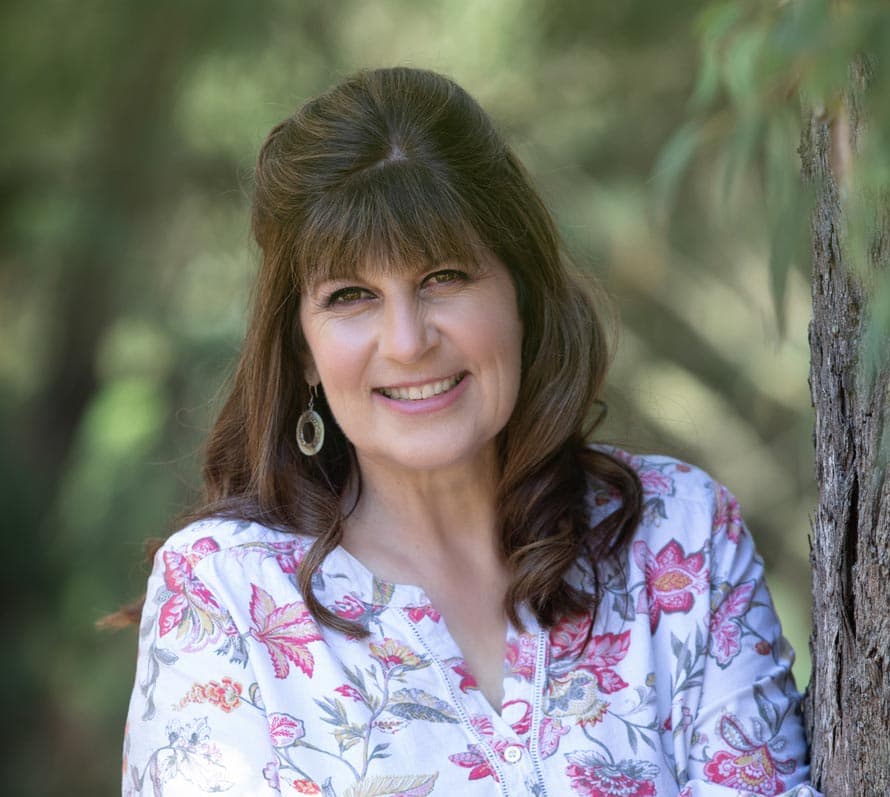 I began a nursing career in 1979 in Sydney after spending time as a volunteer in hospitals at age 14. My love of nursing has spanned over 35 years in a variety of medical settings including as a Surgical Nurse, Midwife, Family Planning and Lactation Consultant, Intensive Care and Coronary Care Nurse. I then tried Theatre Nursing before further diversifying into Community Nursing, GP Nursing and more recently as a Hyperbaric and Woundcare Specialist.
Simultaneously, Complementary Nursing held a fascination for me with clinical studies indicating improvement in the health of patients who tried other methods of healing outside of the more traditional medical care.
As a grandchild of a Soldier captured in Crete in the Second World War and kept in Concentration camps for 4 years, and the daughter of an Air Force Officer who worked in the Middle East, I found myself working for a time as a nurse with Vietnam Veterans in the Psychiatric Unit of Concord Repatriation Hospital. All of these experiences impacted on me in various ways and increased my desire to understand trauma.
When a series of tragedies entered my own life, it was instinctive to me that I leaned towards discovering more about complementary health. In this way I survived the sudden deaths of my 17 year old son in 2007, then my younger sister, brother in law, and finally the father of my children.
Not only did I survive but I also flourished and went on to study grief and loss counselling, Reiki and many other modalities of wellbeing including Kinesiology and the practices of body, mind and spirit rebalance.
One cannot change the past. However we can discover methods of living comfortably with it and around it with compassion and understanding for the journeys we have taken.
I specialise in Reiki, grief processing, palliative care, nurse-counselling and teaching methods of self-care. I am passionate about sharing a road to healing and finding the gifts of life amid our trauma and challenges.
I offer a holistic base to my care as:
Master Reiki Practitioner/Teacher
Holistic Counsellor (Diploma of Holistic Counselling)
Kinesiology (Touch for Health Cert 4)
Advanced Practitioner in Australian Bush Flower Essences
Workshop Facilitator – Cert 1V Workplace Training and Assessment
Guest Speaker on the topic of grief and loss, life challenges, intuitive processes and hope.
Author:
I am also the author of 'The Flowering Gum'. This book is accepted by TAC, Road Trauma, Grief and Bereavement, Australian Reiki Connection and is in their Resources Library. The book is also used as training manual for Open Hands Holistic Counselling and Learning Services. Editorials in Gippsland papers and Casey News.
You can find links to online bookshops where you can find a copy of The Flowering Gum page on this site. Please feel free to view this news article about the book.
Writer and blogger:
As a contributing writer of the International inspirational women's magazines with Sibella Publications, I invite you to follow along and read my articles in Sophia, Luminous Wisdom, which can be found at:
http://www.sibellapublications.com
You will find my Blog page attached to this website. Grab a cuppa and enjoy your reading time.
Past events include being a speaker for:
The Swedenborg Association, Sydney and Melbourne 2015
The Afterlife Explorers Conference – Sydney 2015
Contours Women's Gym 2011
Grief and Bereavement Support Group 2012
I am a member of:
ARC – Australian Reiki Connection
AHPRA – Australian Health Practitioner Regulation Agency
AARP – Australian Association of Reiki Professionals
IICT – International Institute for Complementary Therapists
I hope you enjoy your visit to my website and take away some helpful ideas. I am here
---
Consultations
I am excited to be able to offer the following services to assist you. Please click on the image for further information.
I look forward to meeting you at our one-to-one session very soon.
---
Community Programs
Palliative Program
Palliative Course for Reiki Practitioners
Reiki is becoming recognised globally as a useful and healthy adjunct to the medical care in all types of health situations. In particular, Reiki is a soothing therapy for the palliative client and has been shown to assist with acceptance, courage, the connection to pure Universal love and also provide a sense of security and safety.
Over the last few years I have developed a program specifically for existing Reiki Practitioners along with adaptations for therapists in Reflexology and Massage, to enhance their skillset of providing Reiki to the very ill and palliative client. It can be confronting dealing with very ill people, medical equipment, health staff and all the tumultuous emotions surrounding these situations for clients and families.
With over 35 years nursing experience and over 10 years of counselling, I have on offer a fully mentored program to give you confidence in your ability to provide Reiki with professionalism and a better understanding of the medical world. See Workshop Page.
Our Team makes Reiki Visits to our unwell and transitioning clients
Over the years I have developed a Team of Reiki Practitioners who love to assist those struggling with their health. We care about our clients and know that there are times in our lives when we are challenged to the maximum by being seriously ill, terminally ill or even caring for someone else who is in this position. Diminished health and independence can be the ultimate challenge with difficult consequences.
Reiki is a wonderful adjunct to medical care for terminally ill people because it rebalances all sides of our life triangle – the body, mind and soul – whatever the situation. Our experience as practitioners of Reiki is that this loving energy provides a sense of peace and connection with the Universe. Many of our clients report an acceptance of their change in life and they come to terms with their impending loss of life so much easier. This strengthens their ability to deal with many worries and enhances relationships with their loved ones.
End of life Reiki provides such a beautiful doorway of transition with loving Universal support and a sense of peace. It has been seen to help with pain reduction, promotion of self-empowerment and the benefit of renewed courage. It is truly a beautiful experience and is so useful for everyone from the ill person to carer, family members, the elderly, children and even pets. Our Staff are passionate about supporting you at this time.
We provide visits to suit your specific requirements whether at home or in medical facilities. Our work is endorsed by The Australian Reiki Connection and supported by Charity Heart2Heart.
Care For Caregivers Program
Caring for others is a wonderful service to provide, however it can be fatiguing and at times stressful. Learning life-skill balance to maintain your own health when you are a carer is paramount to both you and those you support, whether you are a nurse, a counsellor, health provider or personal carer. I understand how exhausted you may feel and the frustration that may go along with this fatigue
Whether you are a professional caregiver providing services to the community or a personal carer supporting a loved one, being a caregiver means being committed, dedicated, patient and compassionate. Both of these often create trauma, anxiety, depression and burn out which we are often not equipped to recognize or relate to until it is too late.
Program 1 – : Personal Carers
A program is in place to assist our Carers to stay well, motivated and in healthy balance to enable their best care of others. The aim is to provide caregivers with a safe and supportive environment in which to reclaim their self value and reconnect with their passions.
In conjunction with Baptcare Australia in Brindabilla House Melbourne, I facilitate a Support group for personal carers while the aged, disabled or mentally ill client is in respite or day care. This is a group for social and friendship time mixed with problem solving and learning how to balance self-care. Each person begins to reclaim their hopes, dreams and self confidence. New members welcome.
Program 2 -: Professional Carers
Recognising the symptoms of over caring and potential burnout is important when you spend your energy caring for others in any capacity.
On offer are the tools required to assist you to rebalance your life, thus encouraging self healing by focusing on the overall well-being of your body, mind and spirit.
Understanding our individual belief systems and how we acquired them, together with developing healthy boundaries can go a long way towards improving our coping mechanisms. Eliminating old paradigms of behaviour and opening the door to self-compassion and healing makes us better healers for others.
Becoming aware of our ability to connect with our inner wisdom through intuitive connection can ensure that our decisions are exactly right for ourselves. This sense of "rightness" creates inner strength and confidence in all that we do.
There are options for individual mentoring and group facilitation around these subjects.
---
Reiki Education Courses
Welcome to my educational branch of Reiki Classes where I am passionate about Reiki, both as a therapy and a beautiful healing knowledge to pass on to others.
I am dedicated to sharing my knowledge of Reiki in a safe, relaxed and supportive environment. I believe it is important to connect with each other with respect, caring and positive laughter. Healing is the natural outcome of feeling self-love and acceptance so it helps if our surrounds reflect these same ideals.
Reiki is a beautiful, simple and safe method of hands-on healing that is available for anyone to learn. 'Rei' means sacred and spiritual while 'ki' refers to the vital life force energy. Therefore Reiki means Universal Life Energy.
Reiki treats the whole person including body, emotions, mind and spirit. Reiki clears, straightens and heals the energy pathways allowing the life force to flow in a healthy way, creating many beneficial effects including relaxation and feelings of peace, security and wellbeing.
Reiki is not a replacement for medical treatment but complements it beautifully by releasing any imbalances or blocks to our mind, body or spirit. Reiki accelerates our body's ability to heal on all these levels.
I, and my student Teachers share and practice traditional Usui Reiki with the desire to teach it as closely as possible to the original teachings of Dr Mikao Usui, our Founding Teacher of Japan.
This Universal and Ancient Japanese healing can be given to your family, friends and pets. Anyone can learn this wonderful and gentle way of reducing stress, improving sleep and encouraging faster natural healing.
Reiki workshops show you simple, effective and loving ways to improve your energy and that of others by bringing about a sense of connection, wellbeing and reduction of illness.
Medical Staff, other carers and service providers are also invited to skill themselves in additional holistic care of their patients with gentle, loving Reiki principles by learning Reiki levels 1 and 2.
Usui Inspired Principles
'The Secret of Inviting Happiness through Many Blessings'
For Today Only:
be Compassionate to Yourself and Others
How Is Reiki Taught?
Reiki is taught in four levels and takes approximately six years minimum to achieve teacher level while remaining a beautiful ongoing personal journey forever. Not everyone wishes to learn all levels and you can easily choose how much you wish to learn. Reiki is powerful and useful even at its most basic level. Not everyone needs to be a 'Master'! All students are fully mentored and supported to the level of their choice.
Reiki 1 is a two day workshop discovering the meaning, history and benefits of beautiful Traditional Usui Reiki Energy. Learn the methods of offering Universal and Ancient Japanese healing to your family, friends and pets. Anyone can learn this wonderful and gentle way of reducing stress, improving sleep and encouraging faster natural healing. Both theory and hand placement is experienced.
Reiki 2 is a powering up of basic knowledge with the addition of distant healing over two days. At least six months is required after learning Reiki 1 prior to attending this workshop. Learn how to send beautiful healing energy to your loved ones overseas, interstate or even at work! Enjoy sending useful energy to Mother Earth and assist in increasing positive energy to anywhere that needs it. The opportunities to raise the vibration of loving energy are endless and helpful. After completing this stage, a student can join a Registered Reiki Association and use their skills outside the family.
Reiki 3 (or 3A) is Master Level and comes with assessments and competencies etc. This level is a three day workshop. A minimum of 12 months and preferably regular and loving practice in Reiki Level 1 and 2 is required before undertaking this commitment level of Masters. An interview is also required prior to acceptance. Reiki Masters is a wonderful and positive experience as well as a loving way for Healers to offer support to the world.
Reiki 4 (or 3B) is Master Teacher level and has become a lifestyle at this level. Reiki is Lineage based with knowledge and beautiful ceremony passed down from Master to Student.
---
What is Self-Healing?
We are incredible and complex beings all sharing a lifetime of experience. It is the journey of all humans to travel our lives seeking a purpose and finding contentment. Each of us are equipped with a body consisting of magnificent systems to allow a physical existence, a mind with which to consider our existence which is fueled by our emotions and a soul which connects us to our Source of life, the Creator whatever or whomever you consider that to be. Therefore it could be said that we are given a triangle of Mind, Body and Soul to provide us a neat package in which to go through our lives with.
Losing someone you love
Losing someone you love is the ultimate in life struggle. It is impossible to think straight, difficult to function and it seems that there is a moment where you wonder if there is any point in staying around to battle through. It feels as though the family is no longer whole, perhaps nobody understands, feeling lonely is a daily event and we develop consuming lethargy. It is normal that you have changed. It is okay to feel the myriad of conflicting emotions so be gentle with yourself.
First of all, you CAN still learn to enjoy a wholesome, healthy and contented life.
'The Flowering Gum'
A Mother's Path From Grief to Peace
My son Kieran died following a Ute accident, just weeks before his 18th birthday on Easter weekend 2007. I was given a gift of a diary and every day I wrote in it with no thought of anyone ever seeing it.
As the months went along, I continued to write and it became evident that several things were happening. Firstly, I had developed the habit quite instinctively of writing and talking directly to Kieran and secondly, it became more than coincidence that Kieran began contacting me back. In this way Kieran and I have worked out ways to communicate. He would send me signs and also messages that I could hear!
Article written by the President of the Swedenborg Association
Like many caregivers of fellow human beings, Alexandra Browne-Hill has witnessed many events as a registered nurse and midwife of over 30 years that have long been considered "other worldly" and thus unspoken about. She has nursed intuitively over this time including working with death and the dying on many occasions, and encountered many "bizarre" experiences. However, it was not until the death of her son Kieran at the 17 years of age that Alex began really seeking to understand the connection between our human forms and our soul forms. Her questions stemmed from the fact that Kieran himself told her several times as a little boy of six that he would have a short life.
Courses online soon. Please register your interest.
Whatever you choose and whatever level you feel you are at, you will begin a sensational journey of learning healing skills for you and your loved ones.
---
Contact me via email, phone or our contact page. I look forward to meeting you soon.
Warmly,
Alex
---
Service categories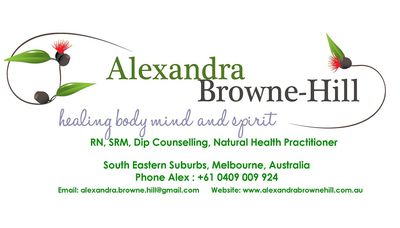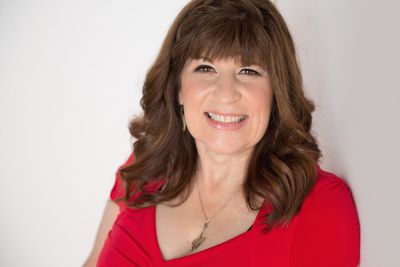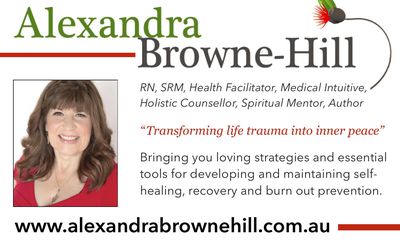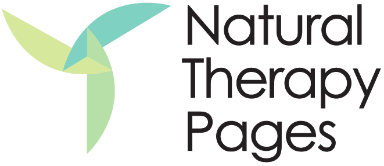 Naturally Vibrant Healing with Alexandra Browne-Hill