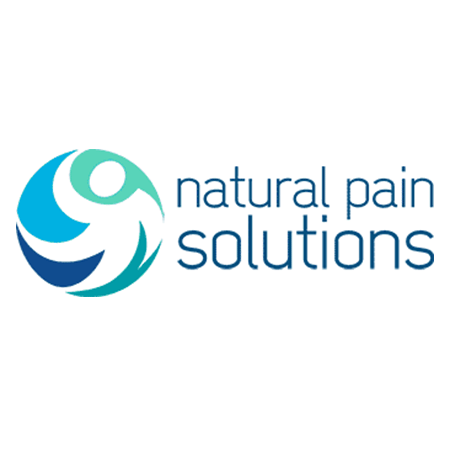 Want to find out my availability, pricing or opening hours? Click on Send Me Details Now to get started.
Send Me Details Now
Clicking on the Send Me Details Now button opens an enquiry form where you can message Natural Pain Solutions Austral directly
Your One Stop Shop for Natural Pain & Symptom Relief.Natural Pain Solutions Australia, an acupuncture and naturopathic clinic in Ringwood, Melbourne, is dedicated to relieving your pain naturally and permanently – not only typical muscle and joint pain, but ANY painful condition, including irritable bowel and other digestive problems, headaches & migraines, sports injuries, pain caused from carrying excess weight and of course, osteo and rheumatoid arthritis. We also treat pain-related conditions such as insomnia, fatigue, anxiety and stress.As a client, you can take advantage of both our indepth health restoration programs AND our acute pain and symptom relief methods. Whether you're interested in short or long term solutions, rest assured that we have effective tools and expertise honed over many years of experience.A key to understanding your health is objective clinical testing. Our sophisticated testing facilities mark us as leaders in the naturopathic field and set us apart from most other health clinics. With the help of advanced technology, we take out the guesswork, meaning our naturopath can get to the core of your health issues quickly, as well as objectively monitor your progress as you follow your treatment plan,Come and visit us in our established clinic conveniently located in Ringwood in the eastern suburbs of Melbourne - it's just off Maroondah Highway, close to the Eastlink exit and there's heaps of easy parking! Free Inflammation Test Valued at $43 with your first Naturopathic Appointment. Please mention this website when making your booking to claim your Free Inflammation Test. Find out how inflamed YOU are so you can take action if necessary.Our test also identifies the degree to which your body is in a state of toxic overload and degeneration.Testing is done using advanced bioresonance scanning equipment. Complete Organ and Body System scans are also available if you would like a full overview of your health.Call us now on 9876 8786 to make your first naturopathic appointment and remember to ask for your free Inflammation & Toxicity Test!
Acupuncture & Naturopathy: Visit the Leaders in Effective Drug-Free Pain Relief (Ringwood Melbourne)
Servicing area
Ringwood, Park Orchards, Warrandyte, Croydon, Chirnside Park, Eltham, Melbourne, VIC
---
Focus areas
Bloating
Diarrhoea
Hypnotherapist
Love
Parasites
Digestive disorders
---


Seven Reasons Why We Can Help You To Feel Your Absolute Best.

1. As both a Naturopath and a Chinese Medicine Doctor, our practitioner combines Eastern and Western natural medicine, so you get the best of both worlds with treatments tailor-made for you.

2. We offer streamlined health restoration programs as well as casual visits. Our unique health restoration programs give you the opportunity to have a structure where you know exactly where you are (your current health status), where you're going (your end goal) and approximately how long it will take to get there.

3. Unlike many naturopaths and acupuncturists, we use clinical testing to get to the root cause of your health issues. Our sensitive tests detect imbalances and deficiencies, meaning we can often help to stop ill-health before it turns into disease.

4. Because our practitioner is also a Naturopath, he can explain useful Chinese Medicine concepts in a way that makes sense to the western mind.

5. We are so confident in our services that we offer a fabulous Money Back Guarantee on the first month of our 12 month programs. Reasonable conditions apply, so please scroll to the end if you would like to view these.

6. With over twenty-four years experience in treating clients with a wide range of ailments, you benefit from our practitioner's experience in treating thousands of clients.

7. You can claim a rebate on Acupuncture if you have private health insurance.



SERVICES OFFERED

Acupuncture
Naturopathy
Spinal & Joint Alignment Therapy
Biomesotherapy
Herbal Medicine
Nutrition & Dietary Advice


"YES, BUT CAN YOU HELP MY CONDITION?"

Many conditions can be significantly helped by Acupuncture and/or Naturopathy. Our practitioner has had success in treating a wide range of conditions, including:

Chronic back pain and injuries
Neck and shoulder problems
Headaches and migraines
Depression and emotional problems
Nervous disorders and anxiety
Stress and fatigue
Digestive disorders
Sports injuries
Asthma management
Arthritis
Memory and concentration difficulties
Cold and flu
Insomnia
Allergy management
Constipation and diarrhoea
Menopausal symptoms
Menstrual problems
Skin and hair problems

These are just some of the more common problems that can be treated - there are many other conditions that can also be relieved or resolved by Acupuncture and/or Naturopathy.


TESTIMONIALS

We would love to list some of the many fantastic comments and feedback we have received, however government regulations prohibit us from doing so. Nevertheless, you are welcome to view testimonials from our naturopathic only clients at Word Of Mouth Online (WOMO) and at Google if you would like to hear some of our success stories. Please note that these testimonials do not relate to acupuncture treatment.


WHAT CAN YOU EXPECT FROM A TREATMENT?
(Or 'Why You Don't Need To Be Afraid Of Needles!')

Acupuncture can give you immediate pain relief in a single session (the degree depends upon the severity of your condition) and can address deeper systemic problems over a course of treatments. Acupuncture needles are extremely fine and are often not felt at all when they are inserted. If they are felt, it is usually only a slight twinge or dull ache which very quickly fades. During an Acupuncture treatment, most people sink into a deep, relaxed state, and afterwards feel very refreshed and clear-headed. Please note that Scott is also an experienced massage therapist and is trained in Shiatsu, Myo-Facial, Chinese, Trigger Point, Sports and Deep Tissue massage.

Naturopathy uses thorough clinical testing to discover exactly where your particular imbalances and deficiencies lie. We then create a personal action plan to target and correct your areas of weakness. This includes educating you in altering your diet and lifestyle to help your body to heal itself and to maintain and enhance the progress you make.. You may also be given a herbal formula tailored to your condition and/or vitamins and minerals if your diet is lacking.


SO HOW DOES ACUPUNCTURE WORK?

Acupuncture treats the body as an 'energy system' and is based on making sure that the energy flows throughout the body are strong, balanced and clear. Chinese medicine calls this energy 'chi' or 'qi' (pronounced "chee") - the vital energy behind all living things. When our Qi becomes unbalanced or blocked, it manifests as 'dis-ease' which can range from mild to chronic depending on the severity of the blockage. Through stimulation of specific points along the energy channels ('meridians') of the body via the insertion of very fine needles, the Qi is restored to its ideal state, thus preventing disease and creating health and wellbeing.

The World Health Organisation (WHO) lists over 40 conditions that can be treated by Acupuncture, ranging across most systems of the body. Acupuncture can also enhance the potency of other therapies, thereby increasing the rate of recovery.

Regular fortnightly sessions are an excellent way to maintain balance in your body and mind so that you stay aligned and feeling great.


SO HOW DOES NATUROPATHY WORK?

Naturopathy aims to maximise the body's own healing abilities by using the natural healing properties of certain plants, together with the science of nutrition and lifestyle recommendations. Naturopathy aims to address the cause of illness rather than simply fix the symptoms, and prefers to use non-invasive treatments with no toxic side-effects. (Sometimes there will be side-effects from nutritional and herbal remedies, however these are usually due to the cleansing action of the remedies and they are temporary. These kinds of side-effects are vastly different to the side-effects of many pharmaceutical drugs, which are often toxic, long-term and debilitating, sometimes requiring further medication to alleviate.)

Naturopathy is particularly good for chronic conditions such as skin and digestive problems (for example, candida and irritable bowel syndrome). It is also highly useful for maintaining health in today's toxic and stressful environment due to the range of herbs available for cleansing the blood and liver and nourishing the nervous system. An emphasis on prevention and minimal side-effects means that it's also an excellent therapy for children.

Private Health Rebates Available



For more information about the best services for your needs or to organise an appointment - just give us a call!
---
---