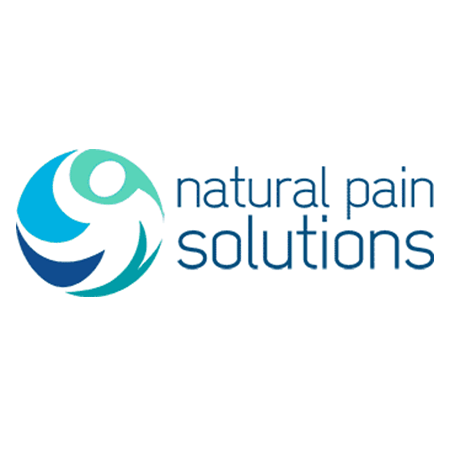 Natural Pain Solutions
Clicking on the Send Me Details Now button opens an enquiry form where you can message Natural Pain Solutions Austral directly
Send Me Details Now
Find and fix the true source of your health issues with clinical naturopathic testing, powerful natural medicines and expert advice. Our practitioner, Scott Hankinson, is both a Naturopathic Doctor at our clinic in Ringwood, Melbourne, and embraces both traditional medicine and modern science. He honed his expertise since 1994 and has delivered real wellness solutions as well as fast, effective relief to thousands of clients. The top health conditions we treat every day are: ) Digestive and stomach problems such as Irritable Bowel Sydrome (IBS), Ulcerative Colitis, Crohn's disease, Diverticulitis, constipation and diarrhea 2) Headache and migraine 3) Fatigue issues 4) Stress, Anxiety and Depression 5) Back pain, 6) Neck and shoulder pain 7) Thyroid and other hormonal problems. These are just the most common health conditions we treat. Please contact us if you would like specific information on whether we can treat your health condition or concerns. Hey! Did you know we have loads of 5 star reviews online? Check them out at Google and WOMO! Take out the risk with our $30 First Visit Guarantee. We are so confident you'll be satisfied with your first consultation that if you're unhappy with our service, we'll not only refund the cost of our services … we'll also give you $30! All you need to do is inform our receptionist at the end of your consultation and answer a few questions so we know how we can improve the service we offer for future clients. The Guarantee must be acted upon within 24 hours of your consultation. Products from third party suppliers purchased by you at your first consultation may be returned and fully refunded providing they are unopened and undamaged (excludes refrigerated products). Products made in-house specifically for you (e.g. customised herbal medicines) cannot be returned or refunded. Book Online - Too Easy! You can book online straight away if you'd like to. Or, read our guide to help you decide which kind of initial appointment would suit you best, as we offer a range of services (or call us on 9876 8786 if you'd prefer to speak directly with us). Free Inflammation Test Valued at $43 with your first Naturopathic Appointment. Please mention this website when you make your appointment to receive this special offer.Find out how inflamed you are and to what degree your body is in a state of degeneration so you can take action if necessary. Our test also identifies the level of toxicity in your body, which is closely related to inflammation and degeneration. Complete Organ and Body System scans are also available if you would like a full overview of your health. Call us now on 9876 8786 to make your first naturopathic appointment and remember to ask for your free Inflammation & Toxicity Test!
Best Naturopath Ringwood, Melbourne's Eastern Suburbs
Servicing area
Ringwood, Park Orchards, Warrandyte, Croydon, Chirnside Park, Eltham, Melbourne, VIC
---
Focus areas
Arthritis
Colitis
Crohn's disease
Hormonal imbalance
Irritable bowel syndrome (IBS)
Muscle pain
---


Naturopathy: the health solution to living in a toxic world


Using the guidance of an experienced naturopath is nowadays the very best means available to return to a state of true health. Keeping your body clean on the inside, minimising the degeneration of ageing, preventing you from falling victim to debilitating (and fatal) diseases and helping you to lead an energetic and vital life, are all areas that are the domain of the Naturopath.

At Natural Pain Solutions we successfully treat chronic conditions every day. Our approach is that your body wants to heal, and has a built-in natural healing ability. To observe the natural self-repair of a child's skinned knees is to witness this everyday miracle. In fact, your body is constantly repairing itself, whether from viral damage, muscular strain, oxidation from toxins and mental stress … all kinds of inflammatory processes are continually being generated by your diet, lifestyle and environment and are being repaired by your body. Problems begin to occur when your body is not getting the correct nutrition, exercise or cleansing it needs to function optimally and self-heal. Eventually, these problems may result in a pathology that can be detected using medical diagnosis tests and hey presto! You have a disease. However, as sudden as it seems, in reality your body has been moving towards a disease state over a period of years.



Naturopaths focus on discovering the true cause of your ill-health.


In naturopathy, we don't diagnose disease states (that is the doctor's domain) – instead we use clinical naturopathic testing to identify nutritional deficiencies, hormonal imbalances, heavy metal and toxic loads, parasite impacts, pH levels, cell health and a whole lot more to get an in-depth understanding of the internal environment of your body. Circulation to different areas of the body is a particular parameter we look at because without proper circulation it is impossible for nutrients to get to where they need to go.


Clinical testing enables us to do the first part of our job as naturopaths, which is to figure out what is preventing your body from healing. Often clients come to us because they feel unwell but nothing is showing on their medical tests. This is the ideal time to use clinical naturopathic tests to investigate further and find out why you are experiencing symptoms of ill-health – before your body deteriorates to the point where a disease state can be diagnosed.



Naturopaths optimise your body's self-healing ability – and then teach you how to stay healthy.


The second part of our job is to set about changing the internal environment of the body so that it can repair itself. This is achieved through expert advice on dietary change, targeted natural medicines and lifestyle advice. Normally clients either see our practitioner by coming for casual consultations (initially fortnightly, then monthly) or through a 12 month health program. Our health programs are great value and also have the advantage of establishing a long-term framework to follow an action plan designed to restore your health to an optimal level. They also enable us to monitor your progress through regular testing.


The third part of our job – which happens alongside the second – is to educate you on how to maintain your health long-term, so you don't have to suffer from the degenerative diseases that afflict most people who consume the typical western diet and lifestyle.



Common conditions treated by Naturopathy:


Below is a list of common conditions for which people come to see us for a naturopathic consultation.
- Fatigue
- Digestive problems (IBS or Irritable Bowel Syndrome, bloating, constipation, nausea, - flatulence etc)
- Hormonal conditions
- Headaches and migraines
- Food and environmental sensitivities (please note that "allergies" by law can only be treated by a medical doctor)
- Stress, Anxiety and Depression
- Insomnia
- Thyroid imbalances
- Weight management
- Cardiovascular issues
- High or low blood pressure
- Fibromyalgia
- Pain – Back Pain, Neck and Shoulder Pain
- Skin conditions
- Diabetes
- Fertility
- Diet counseling


Of course, this is just a small sample – if your condition isn't on this list it's highly likely we can still help you. Give us a call on 03 9876 8786 or send us a message if you'd like to find out for sure.



Our Naturopathic Centre is located in Ringwood, in Melbourne's Eastern Suburbs.

We're conveniently located in Ringwood, just off the Eastlink exit and only a short ten minute walk from Ringwood Train Station and Eastland Shopping Centre.

We look forward to meeting you at the centre soon!
---