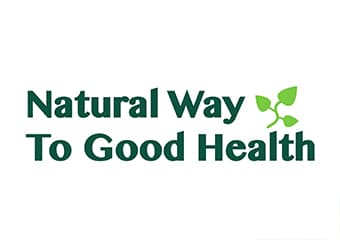 Natural Way To Good Health
Want to find out my availability, pricing or opening hours? Click on Send Me Details Now to get started.
Send Me Details Now
Clicking on the Send Me Details Now button opens an enquiry form where you can message Wilfred Hendriks directly
Rejuvenate and Unblock the Energy Field It has been discovered that the root causes of physical problems are distortions and blockages in the body-field
Natural Way To Good Health - Rejuvenate and Unblock the Energy Field
Focus areas
Growth
Oligoscan
Lifestyle
Optimal health
Pain relief
Sprains
---
Evaluate

A scan is done, using the NES Health BioEnergetiX WellNES System (BWS), which assesses the Human Body-Field, the body's control system.

Hundreds of wellness points are assessed in seconds with remarkable accuracy.

Energetic blockages and trigger points are identified.

Rejuvenate

These energetic blockages can be cleared and trigger points stimulated by using the NES miHealth device either on or off the bodyThe NES miHealth employs two unique biofeedback technologies:

1. Global Scaling Frequencies: which are based on natural oscillations of the energy inside the human Body-Field

2. Informational Patterns of Energy: These are specific and proprietary patterns encoded onto the carrier wave, which were identified while mapping the entire human Body-Field, that help to re-train, release and rejuvenate the energy of the Body-Field

Radiate

In a recently conducted large Outcome Study for miHealth that included 251 subjects, 88% of the participants benefited from the NES miHealth therapy at the initial consultation.

Additionally, the positive effect on general rejuvenation was compounded on the second and third therapy sessions so that the subjects saw an increasing trend to wellness.

When you are well and feeling good inside you are able to radiate positive energy out to the world
---
The NES miHealth
PORTABLE, NON-INVASIVE, PROVEN
The NES miHealth is a powerful hand-held biofeedback device that is non-invasive and is effective at rejuvenating the body's energy flow back to operating with maximum efficiency. Because the body can easily get trained into "patterns" where the energy becomes sluggish or stuck, rejuvenating the body's energy flow is critical for the body to return to a state of optimal health and wellbeing.
The miHealth helps with:
Increasing energy levels
Improving your sleep
Reducing stress and anxiety
Reducing pain levels
Improving mental and emotional wellbeing
Accelerating recovery after sport
---
Frontier science proves that there is a regulating body-field of energy and information that operates in the physical body at the subcellular level. At NES Health, we call this the Human Body-Field and we have researched its functions and structures for more than 30 years
In that time we have discovered that the root causes of physical problems are distortions and blockages in the body-field, which serves as a master control system for all physiological function. The harmonious interactions of the components that comprise the Nes Health BioEnergetix WelNess System correct these distortions, so the Body-Field can more easily and naturally return to optimum function.
Founded by visionary and entrepreneur Harry Massey and the late frontier scientist Peter Frasier, NES Health leads the world in bioenergetics, the study, detection and correction of energy in living systems
---
To learn more about NES Health and the BioEnergetiX WellNES System, visit

---
Disclaimer: All health related information on this website is made available for information purposes and is designed to present alternative ways of looking at health. It is not intended to be a substitute for professional medical advice, diagnosis or treatment and should not be taken as such. Always seek the advice of your physician or qualified health care provider regarding any concerns you may have regarding a medical condition. You assume full responsibility for using any information on this site.