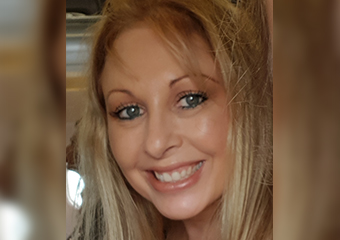 Nature's Temple
Alert Practitioner
By clicking on the Alert Practitioner button, we send the practitioner a message on your behalf that you would like to get intouch with them.
Natural, Nutritional and Herbal Medicine, Iridology & full Liquid Herbal Dispensary including an Online Herbal Dispensary (www.herbalscripts.com.au) for online shopping. Nature's Temple is located at Palmwoods in the Sunshine Coast Hinterland.
Nature's Temple
Servicing area
Sunshine Coast & Hinterland
---
Focus areas
Sinus
Health issues
Private health
Cellular health
Hair test
Joy
---
---
Nature's Temple has a fully stocked liquid Herbal Dispensary to fill practitioner scripts while also combining "practitioner" only products as well.
I offer individual Naturopathic Treatments and Programs to help my patients achieve effective and lasting results whilst trying to keep the patient's budget and long term goals in mind.
I understand the importance of treating the body as a whole, physically, spiritually and emotionally. I will focus on righting the imbalances in the body starting from your cellular health right through to your mental and emotional state and treat you and not just as a number!
My areas of interest include:
Cellular Health. Imbalances can lead to

Chronic, Acute Pain & Inflammation which damages tissue integrity which ultimately results in our resilience decreasing and we are more susceptible to disease, illness and fatigue. This alone can systemically influence just about every other system in the body. It is one of the most widespread and debilitating health issues that our society faces in these times.

stress, anxiety and just not feeling "quite right"

insomnia and disrupted sleep

fatigue

women and children's health issues

hormonal imbalances

adrenal issues

liver health, detoxes, toxic overload

weight issues and not being able to shift the weight (even if you are doing everything "right")!

gut health

Skype Consultations Available
Trudy also offers a range of non-invasive testing for everything from 500+ Hair Test, Hair Tissue Mineral Analysis to Hormones, Adrenal Stress, Thyroid etc.
---
Naturopathic Consultation
The foundation of Naturopathy is 'healing power of the body' meaning that the body has its own innate healing energy within. With the assistance of naturopathic and nutritional medicine and therapies, the body can repair itself from illness and injury. Naturopathic medicine addresses the underlying causes of illness and health issues. It combines the science of the disease and the body to develop a treatment regimen using naturally occurring medical grade medicines and nutrition and seeks to find the least invasive solution necessary to promote the body's natural healing process to restore health, wellness, and vitality on all levels of our being – physical, psychological and spiritual. By integrating a range of tools and therapies available the patient's mental, emotional and physical wellbeing can be addressed and treated.
Herbal Dispensary and Script Filling
A large range of Top Quality Liquid Herbal Extracts mixed to individual requirements and script filling.
Online Herbal Dispensary for Online Script Filling and Herbal Requirements www.herbalscripts.com.au.
Nutrition
Many people believe that being overweight is simply an issue of eating too much and not going to the gym! Or may exercise/go to the gym all the time, diet like crazy and still not lose weight - like they used to when they were "younger"! On the other hand, many people believe that if you are not overweight then you must already be healthy and well (or at the very least have a good understanding of nutrition and health).
The truth can be quite far from this though. Deciding to take charge of your nutrition and weight will decrease your risk of heart disease, diabetes, joint disease, hormone irregularities and many more chronic diseases that have the ability to reduce your enjoyment of life. Human physiology is quite complex, with factors such as hormones, toxins, and stress which affect your metabolism and stand in the way of achieving your desired health and nutrition goals.
What is Iridology? By Trudy Naturopath, Herbalist, Nutritionist and Iridologist
Iridology is the study of the iris, the coloured part of the eye. Like markings on a map the iris reveals physiological conditions, health risks, challenges and/or strengths of various organs and personality traits.
"Eyes have long been referred to as the "Windows of the Soul" and it is so very true for a trained Iridologist that is!
Through iridology, we can get an understanding of your past, present and potential future health conditions by assessing the various body systems. Your inherited tendencies compounded by toxic accumulations in various parts of your body are revealed.
What does your eye say about your health?
An eye can show if you have a strong or weak constitution. Whether you rarely get sick. Perhaps you are a high achiever; have a type A personality and are likely to push yourself to breaking point. There is a weakness in the kidney area and a lot of acidity in the body. It can show if you are likely to feel better on a gluten-free, dairy-free and alkaline diet. Or it may show that you have low stomach acid and a highly reactive digestive system. Another part of the iris may show that you hold a lot of muscular tension in your head, neck and shoulders and have a predisposition to dry skin conditions such as eczema and psoriasis.
Are you interested to know what your eye says about you and your health?
Trudy uses Iridology regularly in her consultations, so call now to book on 0408 900 596 or book via Nature's Temple Website or Natures Temple Facebook Page
---
For more information or to make an enquiry contact Trudy today!!

---