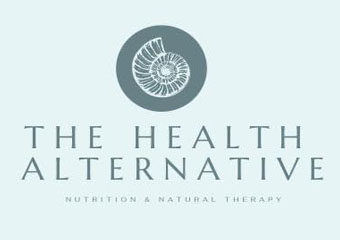 Want to find out my availability, pricing or opening hours? Click on Send Me Details Now to get started.
Send Me Details Now
Clicking on the Send Me Details Now button opens an enquiry form where you can message Wendy Hindle directly
Are you aware that what you eat, or don't eat, affects all aspects of your life? Nutrition is more complex than most people realise. Wendy can help you gain insight into your eating and lifestyle habits and create a plan to live a healthier and more fulfilling life. Book online.
Nutritionist & Natural Health Practitioner
Focus areas
Blood analysis
Health issues
Weight management
Natural health
Food intolerance
Heavy metals
---
---
A nutritionist with a functional approach to health issues, Wendy is well experienced in nutrition as medicine.
Her scientific background in biotechnology and her experience in laboratory and field microbiology have prepared her to examine and treat the underlying causes of disease in a nutritional context using a systems-oriented approach.
She will work together with you to support healthy diet and lifestyle solutions for a healthier and happier outlook on life. There is no one-size-fits-all approach to a better health outcome for the individual.
As a nutritionist, she has a special interest in digestive issues and believes in setting realistic and holistic health goals.
She can perform various points of care testing including:
Blood glucose
Cholesterol
Blood pressure
DNA Testing - Genetic SNP Reports
Bio Impedance Analysis or BIA. BIA measures weight, body fat percentage, body water
percentage, metabolic age, bone mass, physique rating, and visceral fat rating.
Services Offered
Natural Medicine Consultation
Your consultation will be centred around identifying an imbalance in your body system and focusing on the clinical aspects of nutrition.
As standard, each consultation includes nutritional microscopy/live blood analysis.
Hair Tissue Mineral Analysis
The analysis of hair tissue minerals can detect imbalances in the body, inflammation, and stress-related reactions without invasive testing. It combines energy medicine, biofeedback, and bio-resonance.
The test determines the substances the individual is sensitive to and the mineral composition of their hair.
In everyday and preventative healthcare, hair testing is an important screening tool.
Pathology Testing
Nutripath Integrative and Functional Pathology Laboratory Services offer an effective and comprehensive range of functional pathology testing.
Over 200 tests are available, including endocrine, gastrointestinal, immunological, metabolic, and nutritional health assessments.
Food Intolerance Testing
During food intolerance testing, a small blood sample is taken from a finger-prick and is then diluted and added to a tray to test for food antibodies (IgG).
Within 40 minutes, you'll have your results.
Among the most common food intolerances seen in the clinic are:
Lactose intolerance
Carbohydrate malabsorption
Food sensitivity to natural chemicals
Intolerance to preservatives and chemicals
Live and Coagulated Blood Morphology
An analysis of your live blood provides valuable insight into your body's internal environment, helping you identify imbalances and health concerns.
As a patient, you can see how your lifestyle impacts your health.
In this procedure, blood is collected from a small finger prick and analysed using a specialised microscope.
This consultation should be used with advice and treatment provided by your qualified healthcare professional.
The information provided is not intended to diagnose or treat any disease.
Heavy Metal Testing
The Heavy Metal Test is an in-clinic test used to expose heavy metal toxicity in liquids like water, urine and saliva.
A simple colourimetric system can detect heavy metals. To make these toxic metals visible, they use a chemical called dithizone.
DNA Testing - Genetic SNP Reports
Gene variations can change the function of proteins and cells in various ways. Therefore, variations in DNA may affect your nutrient absorption, requirements, and transportation.
Since we are all unique, using personalised medicine allows practitioners to customise treatment protocols that ultimately result in more positive outcomes.
DNA testing is not diagnostic, and cannot confirm or exclude genetic diseases or conditions.
The information is used to explain why certain therapies are effective and provide opportunities to optimise health by exploring how SNPs impact biological function.
For questions, further information, or to schedule an appointment, please contact Wendy via phone or online.
Qualifications
Advanced Diploma In Nutritional Medicine
Degree In Biotechnology
Live And Dry Blood Analysis
Level 1 & 2 Dry Needling
Certificate Venepuncture
Diploma In Homeopathy
Diploma In Flower Remedies
Diploma In Herbalism
Diploma In Iridology
Diploma In Holistic Massage
Professional Membership
Complementary Medicine Association
---