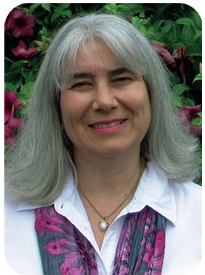 Naturopathy4ME
Clicking on the Send Me Details Now button opens an enquiry form where you can message Naturopathy4ME directly
Send Me Details Now
Eta Brand is a university trained naturopath. She successfully treats a wide range of conditions affecting women, men and children. She is also trained in pathology testing and public health. Eta is passionate about evidence-based natural medicine. She has thirty years experience in natural and conventional medicine and understands both perspectives. Because your health challenge is unique, no one-size fits all approaches are offered in my clinic! Nutrient-Dense Mostly Raw Foods Workshops – contact the clinic for dates and locations.
Eta Brand - Integrated Medicine @ Crescent Place
Servicing area
Nambour, Queensland
---
Focus areas
Hormones
Diarrhoea
Menstruation
Parasites
Poor circulation
Skin problems
---
Welcome to Integrated Medicine @ Crescent Place
Why wait, achieve your goals and enjoy superb health and wellness today!
VISITING THE CLINIC:
1st appointment (1 hour +)
Identifying your priority issues, a thorough case-taking of body systems, past health history, allergies, assessment of pharmaceutical medications (if being used) and natural medicines, nutritional assessment, lifestyle assessment if related to presenting problem, laboratory tests may be requested, physical exam pertinent to the presenting complaint, an initial treatment plan is discussed.
2nd appointment (1 hour)
This appointment is booked 10 – 14 days after the first appointment. Review of the initial treatment plan (any issues that may have arisen) and possible additional treatments are prescribed in complex cases. Laboratory results may be reviewed and explained.
Follow-up appointments (30 minutes)
Follow-up appointments are determined depending on your individual case requirements. Initially they may be every 4 weeks, then every 6 weeks or longer until your health condition has been resolved.
Private Health Insurance Rebates Apply.
Some health insurers rebate separately for Professional Weight Loss programs.
Eta Brand's Qualifications:
Bachelor of Naturopathy (SCU) – includes an exchange to Bastyr University teaching clinic in Seattle for three months.

BSc. Public Health (USC) – includes an Evidence-Based Medicine unit at Masters level

Diploma of Medical Technology – (Technikon, RSA) - Haematology, Biochemistry & Microbiology
We work with you, set realistic objectives and achieve vital health beyond treating only health complaints.
We have a track record achieving excellent results for:
NON-DRUG PAIN THERAPY: Biomesotherapy

WEIGHT & FAT LOSS – NO GIMMICKS , PROVEN PROGRAM

CANCER SUPPORT: General support and before, during and after Surgery, Chemotherapy or Radiation.

FATIGUE

DIGESTIVE PROBLEMS: food intolerances, allergies etc

DEPRESSION, ANXIETY, INSOMNIA

WOMEN'S HEALTH

CHILDREN'S HEALTH

MEN'S HEALTH: – prostate, libido, erectile issues.

HORMONE BALANCING: for women and men

ARTHRITIS: Osteoarthritis, Rheumatoid Arthritis

SKIN PROBLEMS: acne, eczema, psoriasis

DETOXING PROGRAMS: GIT and Cellular Cleansing Programs

INFRA-RED SAUNA: removes toxins, melts cellulite.

FLU PREVENTION

DIFFICULT CASES

TESTIMONIALS
Therapies used in the clinic: Herbal Medicine, Nutritional Medicine, Homotoxicology, Biomesotherapy & ENAR for Pain Therapy, Homeopathy, Ayurvedic Lifestyle advice, Bach Flowers and Nutritional and Lifestyle advice.
---
Non- Drug Pain Therapy for Effective Pain Relief!
---
Biomesotherapy
is a non-drug pain therapy devised in Germany for the treatment of pain and injury. More than 70 million treatments are offered in Europe each year. Treatment is usually in and around affected joints or tissues. Biomesotherapy stimulates your body's own healing capacity, normalising imbalances. Pain is an important signal that something is wrong. The treatment consists of an oral remedy is placed in the mouth and pain points or acupuncture points are injected with saline.
Acute/Recent pain from sprains of ankle, knee, shoulder and other sports injury heal in half the time or less. Treated in two or three sessions.


Shingles pain from the varicella virus can be very unpleasant, this approach brings about timely relief.


Chronic pain from arthritic conditions including: joint pain, muscular pain

Chronic conditions may take a number of treatments, initially on a weekly basis then fortnightly depending on the case.


Menstrual pain, Endometriosis and Fibroid pain
Proven relief for millions of patients. You could be one of them!
Book your FREE 10 minute assessment and discuss solutions for your pain.
---
Weight and Fat Loss Program
---
No fads or gimmicks, only consistent weight loss of approximately 0.5 - 1 kg each week.
Have you tried many different types of diets and the weight has crept back up?
Weight or Fat Loss is not as simple as it seems.
It is much more than calories in and physical activity. If it was so simple, we would not have an obesity epidemic. Uncovering what triggers unhealthy choices, breaking unhelpful patterns, rebalancing depleted nutrients and removing toxins is at the heart of our program.
A comprehensive health assessment identifies if there are any underlying hormonal issues that may be affecting your metabolism. Focusing on your positive strengths, and a commitment to weekly support, helps you achieve your goals. Each program is offered in 6 week blocks. Feel healthier, achieve your goals and lose inches without sacrificing muscle mass. Enjoy your food, easy simple and quick recipes. Good for your family as well, no separate meals needing to be prepared.
Commitment to a 6 week program gets results? Ask us how.
Check if your health fund offers specific re-imbursement for weight loss.
(This is a separate from a naturopathy consultation reimbursement)
---
Cancer Support for You and your Carer
---
Evidence-Based Natural Medicine before, during and after Surgery, Chemotherapy or Radiation.
Evidence-Based Natural Medicine before, during and after Surgery, Chemotherapy or Radiation.
Beyond her training as a naturopath, Eta is a trained medical technologist and has worked in oncology wards with cancer patients and their families. Working in the area of Cancer Support requires specialised knowledge and training. If your choice is to use conventional therapies and complementary therapies this specialised advice is essential to keep you safe. You are unique and each type of cancer is unique, so a specific program is tailored for you. Using evidence to minimises harm, maximise benefits, protect healthy tissue and maintain and improves quality of life is a priority. Eta has been the advocate and carer for members of her own family diagnosed with cancer. Eta understands the challenges of a cancer patient as well as their family. Framing better questions, and providing important information at the right time, is one of the unique talents Eta shares with clients trying to make decisions often in very stressful situations.
Contact the clinic today and find out how we can help.
---
Fatigue – a modern day epidemic! Naturopathy has answers.
---
Fatigue is a modern day epidemic! Would you like to have the energy you once used to have? Fatigue and chronic stress often go hand in hand. The stress depletes the body reserves of nutrients. Fatigue is not always due to lack of iron. It can be problematic taking iron when you actually don't need it. I the clinic we always confirm if there is an iron deficiency before prescribing iron supplementation. What we often prescribe for fatigue is first of all REST if you have had too much on your plate. We would also investigate and find out the cause of the fatigue. There can be many reasons underlying the problem of fatigue. Fatigue is treated very well with naturopathic approaches. Importantly, fatigue is often low energy because the adrenals are burnt out, not depression. This is where naturopathy differs from conventional understanding of energy and how it works in the body. We nourish the vital force with rest, appropriate foods, nutrients, herbs or physical therapies.
CALL us today to find out how we can help. Book a free 10 minute consultation.
---
Digestive Problems
---
When last did you experience digestion without any of these symptoms: bloating, indigestion, flatulence, constipation or diarrhoea?
Core naturopathic care is always focused on repairing, renewing and rehabilitating the digestive tract. The digestive tract is responsible for ongoing absorption and uptake of nutrients. Good digestive health relies on many factors: the right balance of good bugs, good acidity in certain areas of the digestive tract and an immune surveillance system primed to detect and remove foreign substances. Food allergies and intolerances are rampant in the community. Testing for food triggers if offered in the clinic. Hypoallergenic programs are offered to streamline dietary choices and reduce digestive inflammatory problems. Sleep can also be affected if the digestive tract is not working normally. Nowadays there are precise ways of assessing what is going in the digestive tract. Treating the gut is then simplified. Sometimes laboratory tests are required to identify which bugs are there or which ones need to be removed. Many times the problems with the digestive tract relate to stress or incorrect food choices. Your assessment would always include a careful review of your food choices and your lifestyle and if stress is a factor. Ulcers- those with or without Helicobacter pylori, ulcerative colitis, Crohns, IBS, and other digestive complaints can be treated with naturopathic care.
---
Depression, Anxiety, Insomnia
---
Naturopathic holistic approaches successfully solve issues of depression, anxiety, sleep problems, autism and other mood imbalances. You deserve to get your former self back. Many clients come to the clinic because they want to come off their pharmaceutical medications. Many may be on multiple medications. Safety is a priority, I adhere to (first do no harm), and often with a team approach you are carefully weaned off the pharmaceuticals. Neurotransmitters are assessed to if they are out of balance and which ones are too low. Often they are low and this has to be corrected either by nutritional, herbal or dietary approaches. Often neurotransmitters are too low because they are affected by digestive problems. Digestive function is always included as part of the assessment. I monitor very carefully how you are progressing. Initially this may be weekly, then fortnightly and then monthly until full recovery. Each person's situation is different and is treated as such. No matter what your age - good mental health is every person's right. Many natural remedies work at the same receptor sites as the pharmaceutical drugs, but have far less side-effects in the long term.

Contact us to set up a FREE 10 minute consultation.
---
Women's Health & Wellness
---
A vibrant healthy woman is a powerful force in the world!
A healthy woman can transform a family, a workplace and a community. Naturopathy has many answers to women's health complaints. Supporting you at all stages: from when menstruation starts until menopause and beyond. Relief is available for conditions such as:
period pain, endometriosis, PCOS, fibroids, urinary tract infections, hot flushes, night sweats, low libido, oestrogen dominance, breast health, PMS, fibrocystic breast disease, interstitial cystitis and vaginal dryness etc.
We aim much higher, build resilience, wellness capacity and include a prevention focus.
---
Children's Health
---
Children respond brilliantly to naturopathic care. Often their problems are acute and can easily be treated. Acute conditions include: sore throats, ears or swollen tonsils. The correct dietary, herbal and nutritional approaches can bring a little person back to vibrant health REALLY QUICKLY. Today there are many confusing messages. It is not easy being a parent today! I spend time explaining and educating mom's and dad's how to take action and make better choices to keep children at optimal wellness. Many health issues are very easily solved. Food intolerances are common nowadays. We can test for which foods are the culprits and create realistic and easy meal plans that can be maintained. I make sure that the little person experiences a child friendly environment. Often (depending on their age) they join me in the dispensary and watch how their medicine is made. I have never had a kid not be fascinated by this...they also get the red carpet treatment. Kids are our future, if they access Naturopathy early, many common childhood issues are much less severe.
---
Men's Health & Wellness
---
What can a naturopath offer a bloke for his health?
Naturopathy can reverse and prevent many health problems affecting men at all ages. Reversing prostate problems is a common complaint successfully treated in the clinic. Hormonal imbalances can affect prostate health. Naturopathy has herbal, nutritional and lifestyle solutions to protect organ function and reverse these prostate problems. Poor circulation can affect
erectile function
. Use of dietary advice and herbal and nutritional medicine can assist with many of these lifestyle diseases:
high blood pressure
and cholesterol (raised LDL and triglycerides).
Sports injury
is a common complaint: sprains, strains, lower back, neck, shoulder, knee pain. See more information about Non-Drug pain therapy.
Men are very much like cars, sometimes they need an oil change or new spark plugs... we work with you to keep your engine humming along!
---
Hormone Balancing
---
Can balancing your hormones significantly improve your overall health?
Yes...balanced hormones are essential for vital health in both men and women. Hormones are fundamental in a cobweb of biochemical information. Hormones may go out of balance for many reasons. Some of these reasons include: stress, nutritional deficiencies and imbalances, and toxins affecting tissues and organs that produce hormones. Often corrections need to be made of a number of hormones as they often work together. Hormone balancing may mean checking the following:
Thyroid health
(iodine status, TSH, T3, T4, Progesterone/oestrogen balancing – assessing all
3 types of oestrogen
and sometimes
oestrogen metabolites
(tumor growth promoters), Insulin and glucose levels, Overweight can often include hormonal as well as other metabolic issues, Stress hormones –
cortisol and adrenalin
which often underlies burnout and insulin resistance,
melatonin
– the sleep hormone is also implicated in many modern lifestyle diseases. In men hormones may be implicated in Enlarged Prostate and Prostate Cancer.
Call today for a free 10 minute consultation!
---
Arthritis: Osteoarthritis, Rheumatoid Arthritis
---
Arthritis is not a natural part of aging? Neither is it a wear and tear disease.
In Australia every 3rd person over the age of 50 suffers with osteoarthritis. What we understand from a naturopathic perspective is treating any kind of arthritis requires a comprehensive approach. Conventional pain killers may treat the pain, but chronic use over time become toxic and damaging to the kidneys or the liver. Some interfere with the repair of the articular cartilage degraded in Osteoarthritis. The problem often becomes a vicious cycle of dependency on pain killers. In my clinic I use a combination approach to repair the joint, reduce inflammation and pain. Often treatment is localised and systemic to achieve a good result. The good news is that there are many natural medicine solutions for arthritis. They are not just short-term symptomatic fixes. We repair the joints and put prevention programs in place.
Rheumatoid Arthritis is an autoimmune disease. It is different from osteoarthritis even though they both cause pain. The immune system for unknown reasons attacks its own joints. Achieving success and getting rid of pain is dependent on normalising the immune system. Natural medicine has excellent solutions that repair the joint and get rid of the pain. Be another success story in my clinic.
Get rid of pain and suffering today!
FREE 10 minute consultation on offer. Find out how we can help.
---
Skin Complaints
---
What is different in how you treat skin conditions?
My approach to any skin condition is two-fold. Firstly, strengthening the skin and secondly addressing issues in the liver or digestion that may be underlying the skin problem. These two approaches are very different from conventional skin treatments, even if clean organic products are being used. Most often symptoms are being treated, not the cause of the problem. I have seen acne respond so well when the skin rhythm is normalised. Skin cells regenerate every 28 days. Working with the cycle of the skin it is returned back to health. A comprehensive health assessment is also performed to identify if there are any other contributing factors.
External Therapy
with hands on approaches to clean, nourish and calm the skin are discussed and demonstrated.
Internal Therapy
may be needed depending on the problem. This could include Herbal medicine, Homotoxicology, Nutritional medicine, Dietary and Lifestyle advice. Try an approach that is proven over and over to turn around skin problems.
---
Detoxing - GIT CLEANSE AND DEEP CELLULAR CLEANSE
---
What are the SIGNS OF TOXICITY?
Headaches, bad breath, allergies, fatigue, bloating, overweight, chronic itching, rashes, joint/muscle pain.
Detoxing today is not what it used to be many years ago.
We are exposed each day to toxins from foods, air and water and internal body processes. Releasing and removing these toxins needs special care and significant skill. If a detox is offered too quickly without adequate support, you may end up in worse shape than before you started. Depending on your unique situation a program consisting of a few steps may be necessary to get your body ready to safely release toxins. Toxins may be in the form of parasites, microbes, worms, pesticides, alcohol, food preservatives, xenoestrogens, pharmaceutical drug medications or heavy metals: lead, cadmium, mercury, arsenic, or other chemical residues.
PHASE 1
(not all clients need phase 1, it is only offered if necessary.)
GIT CLEANSE Program
is used to remove parasites or other disease causing organisms. A laboratory analysis may be requested to clearly identify if there are parasites or other organisms first. Once we know what we are trying to get rid of a GIT cleanse is started. I have used a 6 – 8 weeks program for many patients with good results. It is gentle enough so you can still maintain your usual routine with only 2 treatment days each week (often on the weekend). The program includes removal, recovery and re-innoculation of your digestive tract with healthy organisms.
'A healthy digestion can take poison and turn it into nectar; an unhealthy digestion can take nectar and change it into poison. All health begins and ends in the gut.'
PHASE 2
Now you are ready for a
DEEP CELLULAR CLEANSE.
This goes far beyond the digestive tract but reaches all the tissues of the body. The matrix between the cells is cleansed and the cells themselves are also cleansed. This process is usually 6 – 8 weeks. Some people may need to repeat this cleanse a few times with a few weeks break in between. The program is very gentle and tailored to your individual circumstances. You do not need to stop most of your regular activities. The remedies are sipped through the day, and over time very effectively support the release of trapped toxins via the kidneys, bowels, skin and breath.
Nutrition and Lifestyle Advice
is always part of a good cleansing program. Depending on your capacity and level of health dietary guidance is offered to get the best results from the cleansing program. You may find massage is a good adjunct as well as yoga, walking, swimming or cycling.
Infra- Red Sauna
is a brilliant way to help mobilise and move toxins via sweating. It is a bonus to achieving a really deep cellular cleanse. There are so many benefits, please read the full information below.
---
Far Infra Red Sauna
---
Safe and naturally occurring Far Infrared Rays effectively detoxify the body of many lifelong accumulated toxins. Sweat out many toxins including mercury and lead. Endorphins or happy hormones are released when exposed to FIR sauna.
DETOX, REDUCE PAIN and RELAX THE MIND
CLEARS CELLULITE – becomes water soluble at 43 degrees C
IMPROVED SKIN TONE: improves acne, psoriasis and eczema
WEIGHT MANAGEMENT –improves lymphatic circulation and releases trapped water
CARDIOVASCULAR CONDITIONING – improves blood pressure and circulation
More comfortable than steam sauna
Enjoy 6 sessions and receive the 7TH FREE!
---
Difficult Cases?
---
Is this your story?
'I have consulted many practitioners both medical and alternative. No-one seems to be able to unravel the complexity of my many different symptoms. There are some small improvements but they don't last.'
RESERVE YOUR FREE 10 MINUTE CONSULATION and be surprised at what you may discover and how we can help!
---
Flu Prevention
---
What is flu prevention? And why would I need it?
If your immune system is functioning really well your body can be strong enough to resist viruses and bacteria. Naturopathy has a variety of approaches not available in conventional medicine that can prevent and successfully treat flu. Contact the clinic and find out about a prevention program. If you have the flu we have numerous options to get you back to good health. Treatments are for all ages.
---
FULL HERBAL DISPENSARY
---
Herbal medicine is our first medicine.
It is easily assimilated as it nourishes organs and tissues.
Herbal medicine can treat acute and chronic conditions.
Tonic herbs hold an immensely valuable place in the naturopathy dispensary.
There is nothing comparable in the modern pharmacy
A herbal mix is tailor made to your requirements. As your symptoms improve or change your herbal mix can be adjusted.
Importantly: Herbs are safe when prescribed by professionally trained herbalist.
---
DIAGNOSTIC TESTING
---
As a medical technologist I understand the important place laboratory testing has in being able to make an accurate diagnosis. Testing offers an important way of assessing if the treatment is working.
Food Intolerance Testing (59 Foods) - Heavy metals - Candida - Iodine levels
Digestive function - Zinc levels
Body Impendance Analysis (tracking for weight loss or gain): body fat %, muscle mass, body water.
Eta Brand is a Full Member of:
ANPA
– Australian Naturopathic Practitioners Association – Vice President
NHAA
– National Herbalists Association of Australia
AAOH
– Australian Association of Homotoxicology
ABC
– American Botanical Council
---
TESTIMONIALS
---
Weight Loss:
Even as a Naturopath I have always had to watch my weight. Sitting a lot does not help matters, even though I am in the gym and do regular Yoga. I have consistently lost weight (5kg down, 5kg more to go!) for the last 10 weeks! I never feel hungry or deprived. This program gets results!
ESB, Nambour, QLD.
---