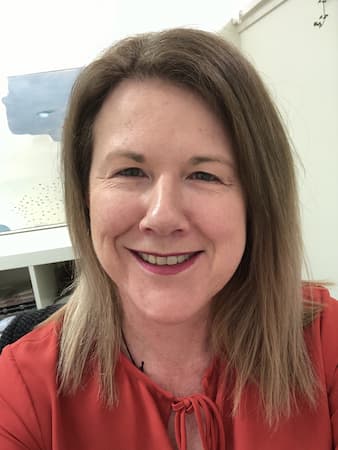 Navigating Layers
Unhappy at work? Not sure what to do about it? Looking for a way to move forward with greater confidence and be more decisive about what you want for your future?
Time to heal, learn and become empowered
Servicing area
In person appointments Adelaide and surrounds, Online sessions available for anyone (except US and Canada)
---
Focus areas
Depression
Reading
Stress management
Values
Anxiety
---
Hi I'm Angela Crimes from Navigating Layers.
Are you struggling at work? Maybe the workplace feels toxic. Is management always critical rather than supportive. In fact they don't seem to care about how the workplace is affecting you or the other staff. You're not sure who to trust anymore.
Maybe you've had some time off on sick leave, maternity leave or stress leave and you're dreading returning.
You rejoice in your annual leave finally arriving, but then start dreading going back to work before your leave is even finish. And the return to work quickly sinks you back into those feelings of anxiety and depression. Much like you feel every Sunday.
You're thinking you have to find another job or you'll end up another victim of stress. But you never start the process, because when you look nothing appeals, and you don't have the confidence to start another job search or face an interview.
Does any of this resonate? If you got this far, it probably does on some level.
Well, this used to be my life. But now it's only memories, I don't carry the negativity I used to, and I appreciate what these work experiences brought into my life.
You can achieve a better quality of work-life, through my three tenets for change approach, through healing, learning and empowerment:
Healing
With my guidance, we'll get to the core issues that keep you feeling this way. The healing starts by:
clearing negative elements that are currently hindering you
addressing key limiting beliefs which are holding you in this negative place
This will start your shift from an emotion-driven state to a calmer, happier state.
Learning
Key elements of learning include:
You'll learn about the power of your unconscious mind, and why it's important to work at this level to ensure long-lasting change
Where you are now in relation to your values (what's important to you) and how these may not be in alignment or even be hindering who and where you want to be
How you communicate and process information, as this is a big determinant in your day to day interactions at work.
How to be 'at cause'; a more beneficial way of looking at what is happening in your life
Empowerment
I don't want you to just heal, I want you to go forward with better ways of living the life you want. To assist your move towards an empowered future, I'll guide you, so you:
Set and monitor achievement of the outcomes you wanted to achieve from the process
Recognise and experience tangible and demonstrable change for the better
See how your values have changed, and learn to monitor and align to these to support your move forward
Identify, develop and implement new strategies (ways of doing things) to support and empower you going forward
Set goals for your future, with your newly achieved clarity and confidence
The future you will be able to make better decisions about your self and your future, so you can move forward with greater confidence where you work now or onto something new. You'll also experience flow-on benefits in other areas of your life as well.
If you would like to start the move from your negative state, to be able to make decisions about your life with a clearer head and more confidence, book a free consultation call or zoom session with me via this link to get started.
Angela xx
---