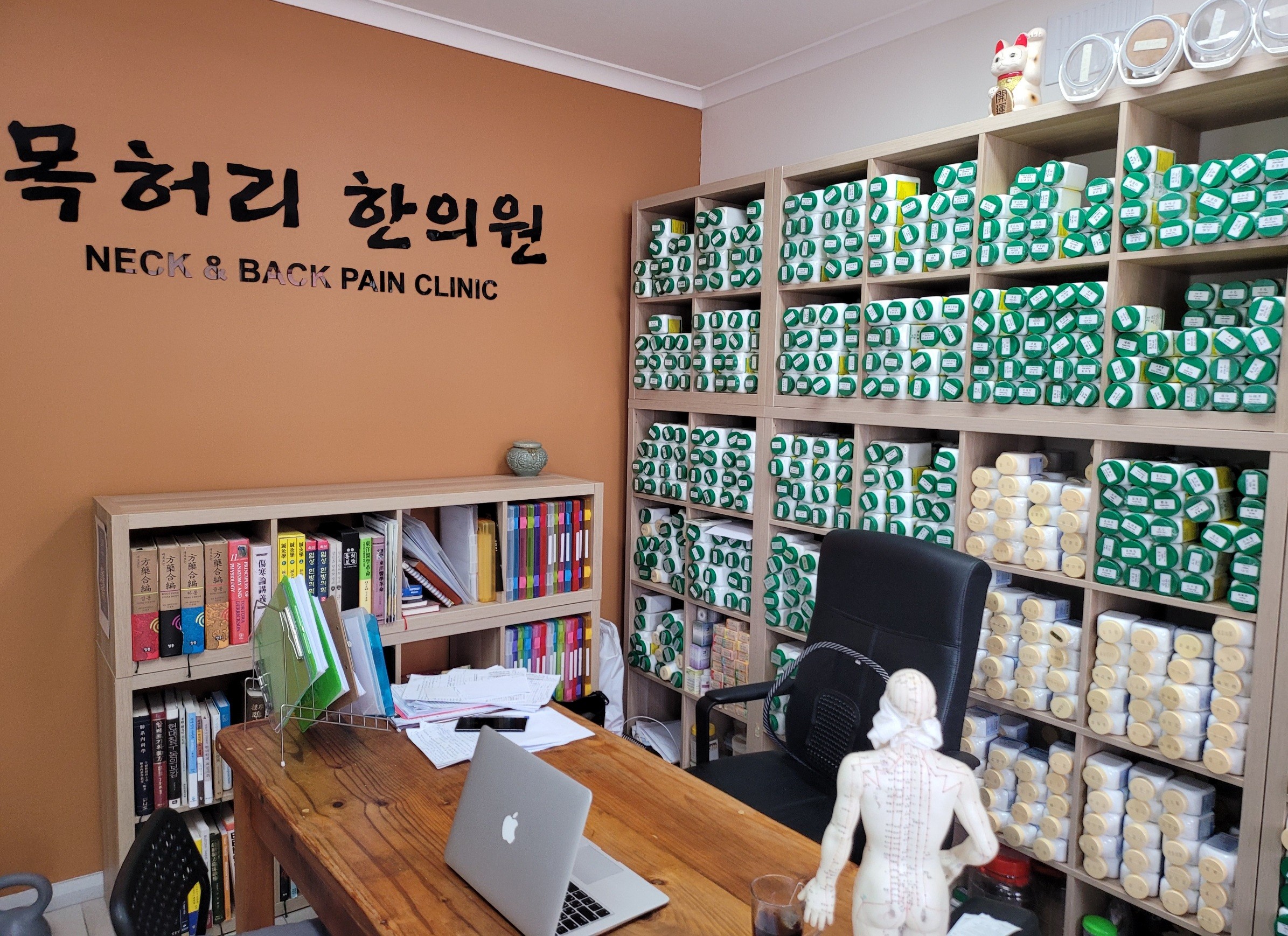 Neck and Back Pain Acupuncture Clinic
Want to find out my availability, pricing or opening hours? Click on Send Me Details Now to get started.
Send Me Details Now
Clicking on the Send Me Details Now button opens an enquiry form where you can message Neck and Back Pain Acupuncture Clinic directly
Even though acupuncture is still considered a complementary therapy, it is now regarded as a very effective technique because of its lack of negative side effects and is known for treating acute and chronic illnesses that Western medicine did not have much success treating. Book your appointment online.
Acupuncturist & Herbalist
Focus areas
Chronic skin conditions
Musculoskeletal pain management
Reproduction
Pain management
Stress management
Digestive system
---
---
Neck and Back Pain Acupuncture Clinic specialises in treating medical issues with a variety of approaches and flexible applications.
Clinic treatments include identified herbal medicine and various methods of acupuncture, which are especially effective for body balancing and boosting energy.
They can help with the following issues:
Musculoskeletal pain, neck and back pain
Women's health (infertility, PMS, menopause, PCOS, etc.)
Low energy
Impaired immunity
Allergies
Skin conditions
Internal disease (gastrointestinal disorder, indigestion, incontinence, cystitis, etc.)
Emotional issues (insomnia, stress, anxiety, depression)
Neurological issues (Bell's palsy, stroke, etc.)
Elderly disease
Colds and flu
Weight management
Tinnitus, rhinitis, gum ulcer
Hair loss and beauty treatment
Services Offered
Acupuncture
Through acupuncture therapy, blockages of qi in the body are released, and the body's natural ability to heal is stimulated.
Acupuncture is a safe and effective way to treat any type of pain, regardless of its cause or location.
Musculoskeletal Disorders
Low back pain, neck and shoulder pain, and leg and knee pain are among the most common conditions affecting the musculoskeletal system.
Acupuncture is commonly used for pain relief, treating imbalances, and restoring harmony.
Arthritis
There is firm evidence that acupuncture is effective for relieving the symptoms of arthritis.
It can remove blockages of the vital energy qi caused by wind, cold, dampness or heat.
Traditional Oriental Medicine
Gynecology
Herbal medicines used in Oriental medicine have been successfully used to treat all kinds of women's health issues such as nutrition, immunity, regeneration, weight management, and beauty purposes.
In contrast to most modern synthetic products, this treatment approach has no adverse effects, making it an even safer alternative.
Especially regarding fertility, Traditional Oriental Medicine (TOM) has well-developed methods and treatments.
Acupuncture and herbal medicine are some of the TOM fertility techniques that can increase success rates and reduce costs.
Internal Disease
There is a lot of experience in Traditional Oriental Medicine for relieving the symptoms of many chronic and degenerative diseases, functional disorders, endocrine disorders, age-related diseases, and undiagnosed diseases.
Natural herbs and acupuncture also have the least amount of side effects when compared to other forms of treatment.
Testimonials from Previous Clients of Neck and Back Pain Acupuncture Clinic
"The best acupuncture in Eastwood. Female owner and acuputurist with vast knowledge and in depth experience with many sort of treatments. Happy to have a service here. Her English is good enough to understand. If you are unsure of what she doing, please ask. Shannon is the best acupuncturist I have ever met. Highly recommended." - Fiona Kim
"She actually takes care of you. She turned me in a porcupine. Did not know l had so many problems (actually l did but decided no to know about it ) so if you want to get what you choose not to know about fix....I will recommend this place to ''the hitchicker guide to the galaxy"" - Guy Gatineau
Send a message online to know more about their services or to make a booking.
Services
Acupuncture, natural herbal medicine, cupping, moxibustion
1hr
Acupuncture
Traditional Chinese Medicine (TCM)
Herbal Medicine
Holistic Doctor
Women's Health
We can help the following issues with acupuncture and natural herbal medicine. All pain care, women's disease (infertility, PMS, menopause, PCOS......), all kind of internal disease ( indigestion, gastrointestinaldisorder, incontinence, cystitis.....), e
Qualifications
Registered Acupuncturist
Registered Herbalist
Degree In Traditional Chinese Medicine
Professional Membership
ANTA - Australian Natural Therapists Association
Chinese Medicine Board of Australia
---