Needa Massage
28 Bideford St
Warnbro WA 6169
Servicing area: Areas south of the river, Perth
Trauma
Back pain
Ankle pain
...
Want to find out my availability, pricing or opening hours? Click on Send Me Details Now to get started.
Clicking on the Send Me Details Now button opens an enquiry form where you can message Mark Czwerenczuk directly.
Providing A Range Of Professional Pranic Healing, Reiki, Crystal Healing And Peiec Energy Healing Services, Perfect To Help Treat People Of All Ages.
Needa Massage - Healing Services
---
Chakra Clearing & Balancing
The chakras are the energy centers of the body.

A chakra clearing & balance involves the therapist moving and clearing away negative, heavy energy in and around the body, followed by the therapist pouring healing, positive energy in to replace this energy.

This helps to encourage a wonderful sense of well-being, emotional balance, mental clarity and deep relaxation as well as treating ailments and conditions of the body and mind.

Regular chakra clearing & balancing helps us in every part of our daily lives. By encouraging healthy energy flow within our chakras and our entire body, we can open ourselves up to all manner of positive experiences, happiness and abundance.
---
Reiki
Is a spiritually guided life force energy, which is transferred by the laying of the hands on the individual's body. It is a beautiful gentle energy, which must be experienced for one to truly have an understanding of what it is.
The energy flows to the blocked areas, clearing and charging these areas with positive energy. It then transforms negative thoughts and feelings as it cleans the energy paths. Unfortunately, the flow of energy is uneven for most people. When stress locks into the body, it reduces the energy potential of the individual, thus causing blocks and imbalances in the natural flow of Chi. Blocked energy that cannot move through the body is what causes illness.
Reiki can balance the body to let the Chi or life energy pass through the body naturally and thus allowing the imbalances to unblock and release. It is at this level that healing can start and when this release begins, so can the healing!
The treatment involves a Reiki practitioner directing/ channelling the energy into the individual's body via the Aura and Chakras (Energy centres), hence the healer becomes a vessel from which the Universal life energy can flow from their hands into the Person receiving the treatment.
Benefits of Reiki
Calms and reduces stress and provides deep relaxation, comfort and peace.
Helps relieve pain and improve blood circulation
Assists recovery from surgery or long term illness
Cleanses the bodies organs (liver, kidneys, arteries, spleen, gall bladder, lungs & heart)
It cleans and clears the emotions from being drained and offers perspective.
Reiki works on the physical, emotional, mental and spiritual levels, enhancing everything in your life.
You don't have to be ill or injured to benefit from a healing. The Universal energy goes where it's most needed and re-balances the chi.
Some people can experience a cure through their healing by having the pain or illness eliminated. Others may receive tools or messages of guidance during a healing, for the things they need to do to help themselves.
---
Pranic Healing
Pranic Healing is a highly developed and tested system of energy based healing techniques that utilizes "prana" to balance, harmonize and transform the body's energy processes. It is a simple yet powerful and effective no-touch energy healing.

It can give immediate relief to physical, emotional or mental ailments which would otherwise take weeks or even months to heal. It can also be applied for weight loss and addictions such as smoking and drinking, as well as emotional and financial issues which may be affecting your life.

Healing is accelerated on every level. A must for anyone who hasn't experienced the magic of energy work.
---
Crystal Healing
Crystal healing is a form of healing that uses crystals or gemstones. The crystals are mainly placed on specific areas of the body called "chakras" (energy centers) on the person to enhance the flow of energy. Crystals direct the flow of energy to the person in a particular part of the body and bring balance to a person's energy. They are used to cleanse the person from diseased/negative energy that cause an illness. Clearing out the diseased spiritual energy alleviates the physical ailment.

Crystals are used for physical, mental, emotional and spiritual healing.
---
peiec® energy healing
What is peiec energy healing?
Ever wish you had a Reset button to bring back your life without all the traumas and clutter accumulated over the years? These life moments have attached themselves so much so, that you find yourself struggling with living the life you were intended to.
As a peiec® energy healing practitioner we may not be able to press that reset button, but we can start releasing these life moments and clear the path to your true self. Whether it is physical, emotional, intellectual or energetic, we can work on all these layers so that the light at the end of the tunnel is brighter.
Click here for more information
---
Healing Fees
Reiki, Crystal Healing, Pranic Healing, Distant Healing, Chakra Clearing & Balancing, Aura Clearing
60min - $80
Gift Vouchers are available for all occasions.
---
For more information about the best services for your needs or to organise an appointment - just give us a call!
---
Qualification details
Diploma of Remedial Massage
Associate Certified Pranic Healer
Reiki Master
Pranic Crystal Healer
Member Of:
International Natural Therapist Association
Association of Massage Therapists (AMT)
Pranic Healers Association of WA Inc
Reiki Association WA Inc
---
Service categories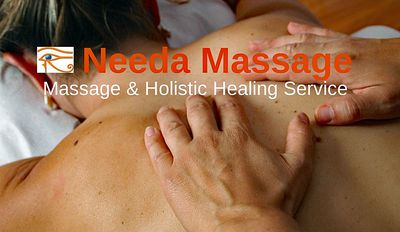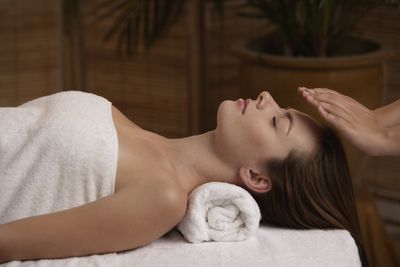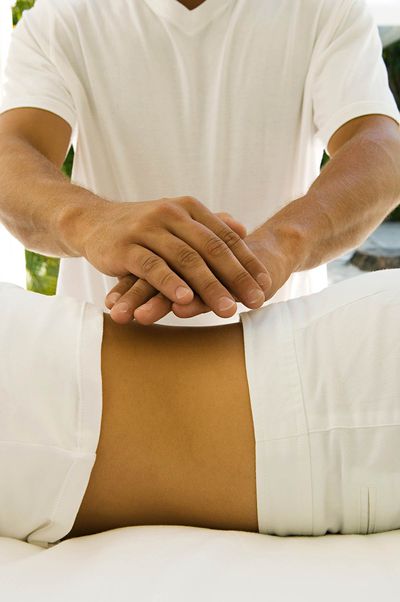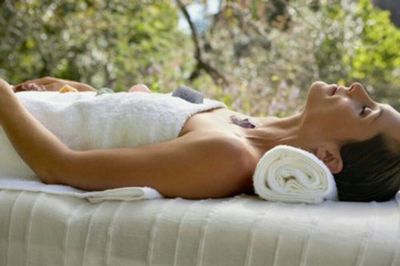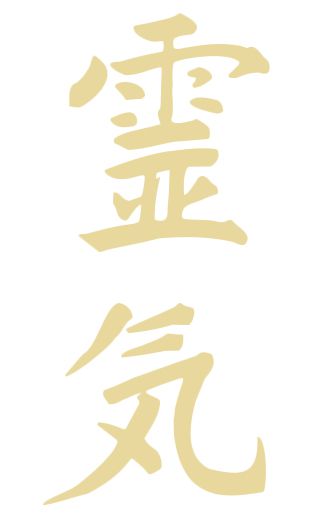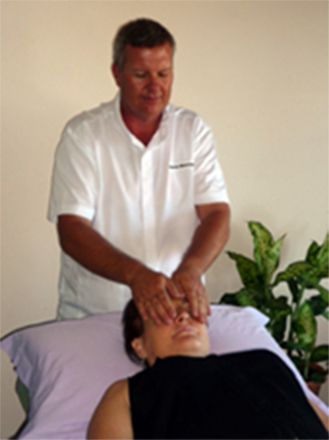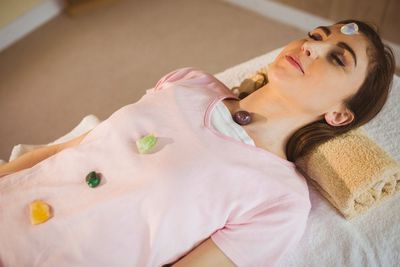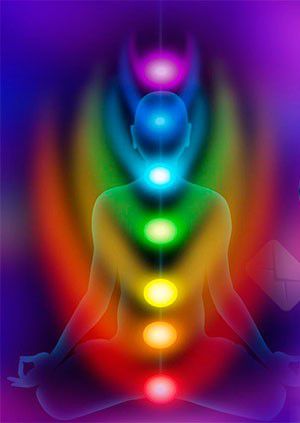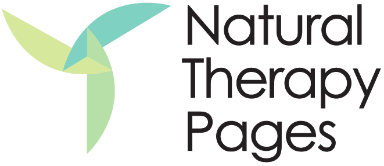 Needa Massage