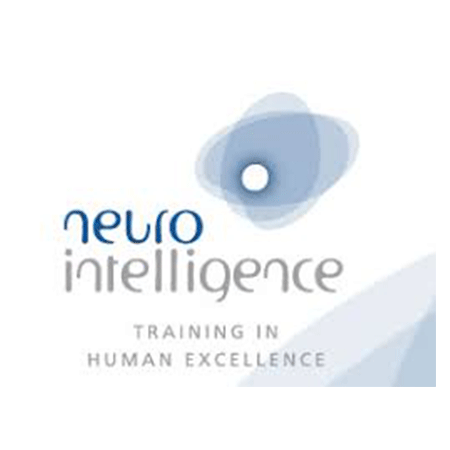 Neuro-Intelligence
Clicking on the Send Me Details Now button opens an enquiry form where you can message Jennifer Beasley directly
Send Me Details Now
Focusing on the person, not just techniques.With 38 years experience in Kinesiology, Neuro-Training and Naturopathy, Jennifer focuses on getting you to do life, - easier. Use your resources in a solution oriented way. Recuperate and recover from all kinds of conflicts. With a very strong focus for the individual, and not just using trained techniques, consulting adults, children and babies. Travelling and consulting at Melbourne, and throughout Australia. Mention this site and get 10% off your first session
Neuro-Intelligence
Servicing area
Lilydale Area
---
Focus areas
Biomechanics
Face to face appointments
Hydration
Boundaries
Tonic
Growth
---

Providing Neuro-Training, Kinesiology, Naturopathy, Nutrition, Heavy metal detoxification, Neuro Astro Chart stress defusions, Face Trait Reading, Hand Analysis/Cheirology defusions, Courses in Neuro-Training and Kinesiology

The Benefits:

Learn easier
Have more energy
Release Stress
Personal growth
Find your identity
Sleep better
Recuperate faster
Clear pain, physical or emotional
Recover fully
Learn more through classes, non kinesiology (Neuro-Training) and kinesiology based
The Neuro-Training (NT) and Kinesiology approach used by Jennifer looks at unresolved stress reactions in a person and any elements that may inhibit you from excelling. To determine this many evaluative procedures are used. Jenni identifies the patterns that inhibit your natural healing process. Jenni encompasses a wide range of holistic health disciplines. This form of treatment trains your nervous system to work with all your other systems more congruently. The benefits are numerous. Generally, you perform better in anything you want to change or improve because you change the original references by breaking up old patterns and forming new ones. It re-trains you to use your resources and strengths. NT is a solution oriented healing modality.

Jennifer will spend time taking a thorough history, listening, conduct evaluative examinations through muscle monitoring, an iridology assessment, a face trait reading and a hand analysis if appropriate. The underlying causes contributing to the conflicts are identified, and the most efficient and effective treatment determined.



Achieve desires for yourself, or for your children.
Clear Perception
Free Allergies
Feel Better
Adapt to changes such as a new job
changes in school
changes in family dynamics
in life such as menopause
or in relationships
Many people use the NT to improve the quality of their lives, their recuperation, their energy, their relationships, their finances and their careers.

Jennifer Beasley, a Neuro-Trainer, Naturopath with 38 years experience and travels to Melbourne. Jennifer assists you to resolve the 'conflicts' that present as 'challenges' to you. She will find ways for you to strengthen your talents and skills. This way you train to excel using the resources that you already have. A lot of the new options and training done is at a subconsious level. As a result you begin to achieve what you didn't think you could achieve. And it all comes from you, a very fulfilling experience.


You don't have to be sick to get betterYou do not have to have a problem to get better with NT. NT does not just train you to get over a problem, its trains you to get past your problems and it works for any age.


What happens in a session?
Jennifer will check your neurology using a change of muscle response. Muscle monitoring requires you to lay fully clothed on a massage table. To obtain a change of muscle response Jenni will ask you to extend an arm or leg and apply light pressure to it as you resist against that pressure. The muscle will lock firmly or unlock and give way under that pressure.

Throughout the session we will investigate better options for you. The muscle checking determines what you need for change. It is not an educated guess by the practitioner. This leads to new ways of responding because your nervous system will have more options than previously. Other evaluative assessments are taken if necessary such as an iridological assessment for physical problems, a face trait reading for behavioural and emotional conflicts and a hand analysis for mental strategies and direction.

"Its a very non invasive way of moving forward for the young and the old"But it doesn't end there. Observing and committing yourself to your training process is a part of the key to your success. Long after the appointment has finished the results and realizations are lived out.

Symptoms of Stress

Usually it's a combination of all body systems (neurology) reacting to stress be it physical, emotional, psychological or energetic. Most of these 'stressors' we are not aware of. Sometimes we even inherit stress patterns. Over time these 'stressors' become harder for the individual to resolve without specialist help. As a result we begin to show all types of symptoms. Neurological Training assists with stimulating a person's neurology when using universal laws of healing, appropriate contextual references and new options for doing old patterns.

Stress reactions may show as an inability to sleep well, aching muscles, poor nutrition, toxicity, allergies, headaches, slow learning abilities, an inability to move on from a past experience or trauma, financial loss, career blockages, or other imbalances. Any of these symptoms can appear in people of all ages, including young children and babies. A stress reaction can show as different symptoms. Stress is our reaction to something. This reaction is different for every person. We can even inherit stress patterns that affect our behaviour. Neurological Training deals with all these.

The range of problems caused by stress is enormous. Everyone is confronted by stress on a daily basis. What may be stressful for one person may not be for another, but everyone faces stress of some kind or another. Kinesiology can verify this and the Neurological Training processes can change this.

How many sessions will I need?

This depends on the individual. Three treatments at least are mandatory to obtain a full understanding of your stress reactions and appropriate form of treatment. If you require more treatments, they may be spaced further apart, or used to review. You may continue to apply the training processes at home if appropriate. It will depend on your outcome and how much you want to excel.

Whatever the reason you embark on the Neurological Training and Kinesiology path, you can find it exhilarating, fascinating and fun. As a personal journey it can be a life changing experience. For professional study you will delight in the training as it becomes an exciting and fulfilling vocation.

Contact us now for more information.

Mention this web site and receive 10% discount on your first session.
Qualifications
Advanced Diploma of Naturopathy (1998)
Diploma of Kinesiology
Diploma of Neuro-Training
Advanced Diploma In Early Childhood Education
Associate Diploma In Special Education
---