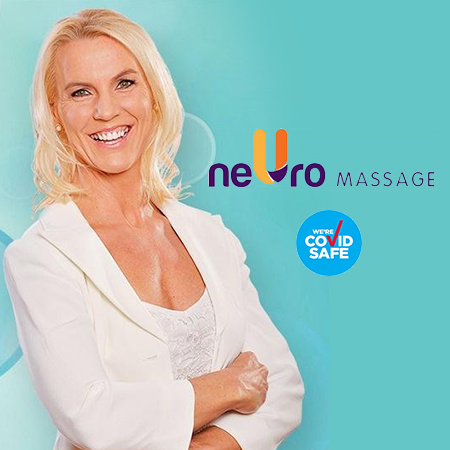 Neuromuscular Massage
Clicking on the Send Me Details Now button opens an enquiry form where you can message Engelina Boers directly
Send Me Details Now
Neuromuscular Massage will help you find solutions to what's wrong and how to relieve this condition.
Massage Treatments for Better Mobility, Range & Flexibility
Servicing area
Terrigal & Central Coast NSW
---
Focus areas
Relaxation
Wellness
Healing art
Circulation
Lifestyle
Muscle tension
---
---
What are our Massage Treatments?
Neuromuscular Massage - Do you want to follow a simple method, which defines, frees up, and allows you independence and liberation from your pain and restriction? When you realise this and decide to change, neuromuscular massage will lead to obtaining the outcomes you are searching for.
Ischemia: lack of supply of blood to soft tissues, triggering hypersensitivity of contact
Trigger Points: strong inflammation of muscles, leading to discomfort in other areas of the body
Nerve Compression or Entrapment: friction in the nerves, through soft tissue, cartilage or bone
Postural Distortion: the imbalance between the musculoskeletal system and its functional level
Biochemical Dysfunction: imbalance between the musculoskeletal system, which results in faulty motion patterns
Relaxation Massage
The main thing is tension management and recovery, which contributes to illness prevention and lifespan. It comprises a number of gliding, kneading and cross-fibre friction strokes that reduce tension and improve circulation in the muscle tissue.
Deep Tissue Massage
This treatment is meant for deeper muscle structures. It can require many of the same movements and methods as the relaxing treatment, but the intensity is usually stronger. This massage is also a more centered sort, as it relieves constant muscle tension.
Sports Massage
The procedure is designed to keep the tissue in peak condition by minimising adhesion (muscle knots) and the range of motion and strength before or after activities.
Trigger Point Therapy
This kind of therapy is used to relieve sore points in other parts of the body, which may migrate or apply to unconnected regions.
Myofascial Release
A gentle stretching combination relieves the pressure on muscles, joints and nerves. It allows muscles, fascia and other tissues to be versatile and responsive.
Cranial Sacral Therapy
Is a therapeutic touch that addresses membranous imbalances and liquid surrounding and protecting the brain and spinal cord.
Reflexology
The therapy is deeply calming and has effects throughout the entire body. Diverse methods including holding, intense strain, kneading, rotating and rubbing are used.
Aromatherapy
Essential oils are mixed with a carrier oil to further improve the good mood and relieve pain during an aromatherapy massage.
Thermal (Hot) Stone Massage
This treatment is comparable to the Swedish massage by using hot stones. The deeper results of a deep tissue massage are enhanced by growing muscle custody and stress, particularly in the connective tissue. The detoxification, metabolism, and relaxation are increased.
Lymphatic Drainage
This therapy encourages a number of pumping movements for the lymph system. It helps detoxify the body and tries to cure it by providing the cells with antioxidants and by removing excess water, cellular waste, and viruses.
Book now and try one of our massages today.
---