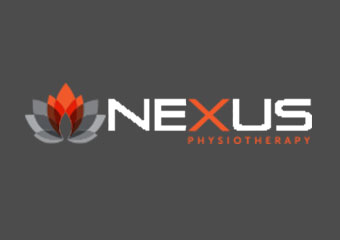 Nexus Physiotherapy
IT'S YOUR TIME TO RECONNECT
Nexus Physiotherapy
Focus areas
Motivation
Joy
Wellness
Fitness
Manual adjustments
Optimal health
---
---
OUR TEAM
CASSANDRA WILSON
Masters of Physiotherapy; Bachelor of Exercise & Sports Science; APA Sports (Level 2); Certified Dry Needling; Member of Australian Physiotherapy Association (APA); Certified CHEK Holistic Lifestyle Coach (Level 2); Certified ELDOA (Level 1 & 2).
After graduating from the university of Sydney, Cassandra has had extensive experience in the diagnosis and treatment of sports injuries in a variety of sports including 2 years as a full time Physiotherapist for Reserve and First grade AFL, 3 years with Hills Swimming, and assisting with NSW and Australian Baseball.
Of recent, Cassandra's sports coverage has extended into the sports of Basketball, Surf and Snow, assisting with the rehabilitation of a variety of athletes, ammeter athletes and children.
Cassandra is strongly influenced by a holistic and integrative approach to healing and wellness and is always looking for new ways to educate clients into taking responsibility of their health and body.
KYLIE SMITH
Bachelor of Physiotherapy, Certified Dry Needling; Certified DMA Pilates (Level 1 & 2). Certified APPI Pilates (Level 2 & 3), Certified APPI Strength & Conditioning, Certified APPI Yoga (Level 1).
Graduating out of the University of Hertfordshire in England, Kylie has worked as a leading Physiotherapist for the Hunslet Hawks RLFC, Halifax RLFC (1st grade), British Police Rugby League, and The National Ankylosis Spondyltis Society (NASS). Overall developing an impressive list of experience both on and off the field.
With her focus on long term rehabilitation and injury prevention Kylie believes health is multifaceted and continues to incorporate different treatment techniques in order to restore her clients optimal health. Furthermore, working closely with GP's and Orthopaedic Surgeons to provide the best rehabilitation experience for every client.
Out of work you will see Kylie out down at the beach with her two gorgeous girls or chasing them around the park.
DR. STEVEN CANNON
Certified Webster Technique Practitioner; Certified Musculosketal Acupuncture; Member of Chiropractic Australia; Member of Sports Chiropractic Australia (SCA); Member of Fédération Internationale de Chiropratique du Sport/International Federation of Sports Chiropractic (FICS).
Steve has a passion for sports and health, as well as the treatment of sports-related injuries which led him to work in the UK and Ireland, where he was involved in looking after the Clares' hurling team during the All-Ireland Senior Men's Hurling Championship. He has also regularly treated the Gaelic and International Rules footballers. Steve also travelled regularly to Paris from Ireland to treat the Moulin Rouge Dance cast.
Currently Steve tutors at Macquarie University in Chiropractic skills. He enjoys treating and educating patients of all ages, from babies to the elderly on the benefits of chiropractic preventative care. Steve specialises in sports chiropractic, pregnancy, paediatrics and Rock Taping.
DR. BRAEDEN MELMER
Completing 8 years of education including four years of study at the University of Guelph in Ontario Canada (Bachelor of Science in Human Kinetics (HK). Followed by a four-year Doctor of Chiropractic program at Canadian Memorial Chiropractic College (CMCC) in Toronto.
Currently Braeden is a registered chiropractor in Canada under the Chiropractic College of Ontario and here in Australia under the Australian Health Practitioner Regulatory Agency (AHPRA). Braeden has furthered his training by completing speciality courses in Medical Contemporary Acupuncture and the soft tissue technique Active Release Therapy (ART).
Braeden has grown up playing competitive sports such as ice hockey and soccer, which has fuelled his passion for sports and functional rehabilitation. He also enjoys recreationally playing golf and surfing on his days off. Braeden brings international and local experience and a belief in providing optimal health for his patients. With Braeden's variety of techniques and experience he will help you achieve your health goals.
---
OUR STUDIO
Our modern, fully serviced on-site studio space comes equipped with a variety of functional training equipment including monkey bars, Swiss ball's, Bosu's, balance boards, body blades, TRX, Chi Straps and kettle bells. Our Studio is a relaxed space that compliments rehabilitation or injury prevention during one-on-one treatment or group sessions. It is used for demonstrating corrective exercise, clinical pilates and personal training sessions.
---
OUR SERVICES
PHYSIOTHERAPY
Physiotherapy is an active process that targets the re-engineering of your body using exercise, massage and manipulation for physical problems that arise from injury, disease, illness or ageing.
Every client is unique, and we utilise hands-on clinical skills and therapeutic exercises to assess, diagnose and treat your symptoms of pain and dysfunction. Our approach will empower you to remain active, as well teaching you the importance of sleep, hydration, breathing, food quality and exercise.
Appointment Details
Initial (60 min) – $150
60 min – $140
45 min – $110
30 min – $80
CHIROPRACTIC
Chiropractic is a complementary medicine based on the diagnosis and manipulative treatment of misaligned joints. The practice is suited for musculoskeletal and neurological injuries or dysfunction.
Each client receives a tailored program that aims to relieve and correct their pain state by using manual adjustments. On-going maintenance plans are important and can ease day-to-day body function.
Appointment Details
Initial (45 min) – $120
45 min – $90
30 min – $85
15 min – $65
MASSAGE THERAPY
Massage Therapy is a thorough, precise massage guided by clinical assessments, designed to iron out any areas of tension or muscle knots. It can be used as an overall general massage, or it can be targeted to a particular area.
Our massage therapies include relaxation, deep tissue and myofascial release. Our therapists utilise hands-on clinical skills including trigger point therapy, dry needling and active release techniques to eliminate symptoms, fibrous tension or movement dysfunction.
PRE & POSTNATAL CARE
Our conservative, hand-on care is highly regarded for addressing the muscular and skeletal changes that occur throughout pregnancy. We work with you to build a safe and effective exercise program throughout your pregnancy, and pay special attention to your changing needs and unique medical concerns.
Additional focus is on breathing and postural / pelvic / core stabilisation to optimise your baby's room for development. These are also important for your comfort and for injury prevention.
Appointment Details
Initial – $150
60 min – $140
45 min – $110
30 min – $80
CLINICAL PILATES
Clinical Pilates uses Physiotherapy and exercise physiology knowledge and training to specifically choose exercises that meet your individual needs. Physiotherapists with Clinical Pilates training are experts in understanding how this form of training deals with injury and healing.
You will be educated throughout your journey, empowering you to make better decisions that support your long-term health. We offer small group classes for those who prefer to exercise alongside other like minded clients. Classes are held in our on-site studio, and all equipment is provided.
Appointment Details
Initial (60 min) – $150
Class (60 min) – $35
PERSONAL TRAINING
Personal Training is a 45 min session conducted by a qualified personal trainer who seeks to improve your specific fitness and health goals through motivation and education. Sessions can be enjoyed indoors at our in-site modern studio, or outdoors by Narrabeen Beach. Suitable for all ages.
Your personal trainer is also Nexus' Founder Cassandra Wilson, who offers a bespoke one-on-one program or as a small group class of max 4 people.
Appointment Details
Initial (60 min) – $150
Training (45 min) – $90
WORKERS COMPENSATION / CTP
Nexus offers a range of Return to Work Services for patients under the Workers Compensation Scheme. Our Practitioners are Work Cover Accredited (SIRA) and have a experience in dealing with complex injuries and worker compensation claims.
Our goal is to assist injured workers with achieving a safe, timely and sustainable return to work. We offer Physiotherapy, Chiropractic and Massage Therapy services and can assist with patient management / stakeholder liaison throughout the entirety of the claim.
DVA ENTITLED REHABILITATION
The Department of Veterans' Affairs (DVA) provides a range of health services for veterans, war widows/ widowers and dependents who are entitled for treatment for accepted health conditions under the Repatriation Medical Benefits Schedule. We will assess your pain state and then design treatment/ rehabilitation program specific to your needs.
You will need to bring:
A referral from a Medical Practitioner, Medical Specialist or Hospital including a diagnosis informing the Practitioner of the Patients Condition
DVA request / referral form – PDF
A Gold Card for all conditions or a White Card where the referral for treatment is for a war caused or service related condition accepted by DVA.
---
If you would like to know more information, please get in touch.
---