Member since 2012
South Melbourne Acupuncture
84 Willis st
Hampton VIC 3188
Servicing area: Hampton, South Melbourne, Bendigo VIC
Lifestyle
Irregular periods
Hormones
...
Want to find out my availability, pricing or opening hours? Click on Send Me Details Now to get started.
Clicking on the Send Me Details Now button opens an enquiry form where you can message Nicholas Savva directly.
Welcome to Nicholas Savva Acupuncture. Located at the Genki center in Glebe, I provide quality personalised Traditional Chinese Medicine services.
Nicholas Savva Acupuncture
ABOUT NICHOLAS

Nicholas is a practitioner of acupuncture, and Chinese herbal medicine. He is interested in the treatment of musculo-skeletal conditions, stress, pain management, gastro-intestinal problems, auto-immune disorders, and menstrual/fertility irregularities. Nicholas has a well-established practice in Hampton in Melbourne's south east and also practices in Bendigo. He is a registered practitioner with both AHPRA the regulated Chinese Medicine Registration Board (CMRB) and the peak industry representative body, the Australian Acupuncture and Chinese Medicine Association (AACMA).

Chinese Medicine is understood to restore the human's self-regulatory mechanisms. In other words, it is a method of diagnosis and treatment that enables your own self-healing processes. When you come for treatment, you are treated in your entirety, in a safe, non-judgemental environment. Physical and emotional states are interrelated and provide information about your interrelated pattern of disharmony.

Chinese Medicine is a powerful form of medicine that is able to rectify many health complaints. Clinical trials continue to support the techniques and treatment protocols passed down for thousands of years. In our era, the wisdom of the ancients is scrutinised by the rigours of the scientific method - and the result is a system of medicine that complements all that modern medicine has to offer.

Nicholas draws on his knowledge of Chinese medicine theory and treatment in order to select a treatment approach that best suits you, the unique patient. This may be any combination of acupuncture, herbal medicine, cupping, moxibustion, gua sha and dietary/lifestyle advice. Training and studying for over 9 years, Nicholas is highly qualified and has successfully treated many people with a wide range of health issues. Committed to working with you to restore your good health, Nicholas creates a safe environment in which positive change and true healing can occur.


QUALIFICATIONS

Bachelor of Applied Science (Traditional Chinese Medicine) UWS
Member of the Australian Acupuncture and Chinese Medicine Association (AACMA)

WHAT IS ACUPUNCTURE

Acupuncture has been used as a beneficial medical treatment in China for over two thousand years.

During acupuncture, thin disposable acupuncture needles are inserted into specific points in the body to restore balance and promote the normal flow of qi along meridians. These channels of energy have over three hundred acupuncture points located along them, each with specific functions to enhance the health of the body.

Acupuncture is not like an injection. Most people may feel some heaviness, numbness or warmth around the point, or a slight radiating along the meridian, followed by a feeling of relaxation.

Other treatments can involve moxibustion, in which penetrating heat from a burning Chinese herb is used to warm acupoints in order to tonify or to promote flow of qi; or cupping, the application of warmed glass cups to certain areas of the body to help pain or blockages and release toxins.


HOW DOES ACUPUNCTURE WORK

The classical Chinese explanation is that channels of energy run in regular patterns through the body and over its surface. These energy channels, called meridians, are like rivers flowing through the body to irrigate and nourish the tissues. An obstruction in the movement of these energy rivers is like a dam that backs up in others.

The meridians can be influenced by needling the acupuncture points; the acupuncture needles unblock the obstructions at the dams, and re-establish the regular flow through the meridians. Acupuncture treatments can therefore help the bodys internal organs to correct imbalances in their digestion, absorption, and energy production activities, and in the circulation of their energy through the meridians.

The modern scientific explanation is that needling the acupuncture points stimulates the nervous system to release chemicals in the muscles, spinal cord, and brain. These chemicals will either change the experience of pain, or they will trigger the release of other chemicals and hormones which influence the bodys own internal regulating system.

The improved energy and biochemical balance produced by acupuncture results in stimulating the bodys natural healing abilities, and in promoting physical and emotional well-being.

WHAT ARE THE BENEFITS OF ACUPUNCTURE

Provides drug-free pain relief
Effectively treats a wide range of acute and chronic ailments
Treats the underlying cause of disease as well as the symptoms
Provides a wholistic approach to the treatment of disease and illness, linking body, mind, and emotions
Assists in the prevention against disease and illness as well as the maintenance of general well-being

SERVICES

Acupuncture
Cupping
Moxibustion
Chinese Herbal Medicine

TCM MAY BENEFIT THE FOLLOWING CONDITIONS:

Musculoskeletal Disorders
Frozen Shoulder, Gout, Rheumatoid Arthritis, Osteoarthritis, Back Pain, Lateral Epicondylitis (Tennis elbow), Knee pain, Repetitive Strain Injuries (RSI), Sprained Ankles, Sports Injuries, Carpal Tunnel Syndrome, Ankle Pain, Joint Pain, Muscular Pain, Sprains and Strains, Stiff Neck and Shoulders, Repetitive Strain Injuries

Gastrointestinal Disorders
Weight loss, Indigestion, Diarrhea, Constipation, Irritable Bowel Syndrome, Acid Reflux, Abdominal Pain, Digestive Disorders, Haemorrhoids, Nausea, Abdominal bloating, Dysentery, Ulcerative Colitis

Psychological Disorders
Stress, Depression, Anxiety, Insomnia, Mood Disorders

Neurological Disorders
Pain, Headaches, Sciatica, Tooth Ache, Migraines, Trigeminal Neuralgia, Stroke Rehabilitation, Peripheral Neuropathy, Vertigo, CNS Disorders, Numbness, Insomnia, Fibromyalgia

Respiratory Disorders
Colds and Flu, Asthma, Hay Fever and Allergies, Sinusitis, Cough, Bad Breath

Dermatological Disorders
Acne, Eczema, Dermatitis, Rosacea, Psoriasis, Burns, Chronic Skin Dryness, Chronic Itching, Cold Sores/Herpes Simplex, Herpes Zoster

Gynecological Disorders
Infertility, PCOS, Painful Periods, Early Periods, Late Periods, Heavy Periods, Irregular Periods, Absence of Periods, PMS, Menopause, Infertility


CONTACT AND LOCATIONS:

84 Willis St, Hampton VIC 3188 (Saturdays 9-8pm)
Unit 5 36a Lockwood Road, Kangaroo Flat (Bendigo) VIC 3555
---
Service categories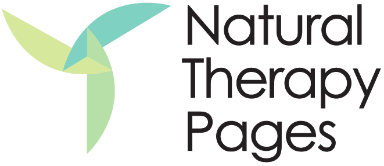 South Melbourne Acupuncture