Learn how your food, exercise, sleep & stress affects your health based on your glucose biomarkers.
Now available for non-diabetics.
Join the Vively waitlist now to get a 30% discount.
Join the waitlist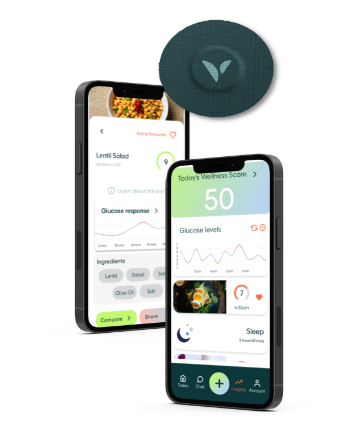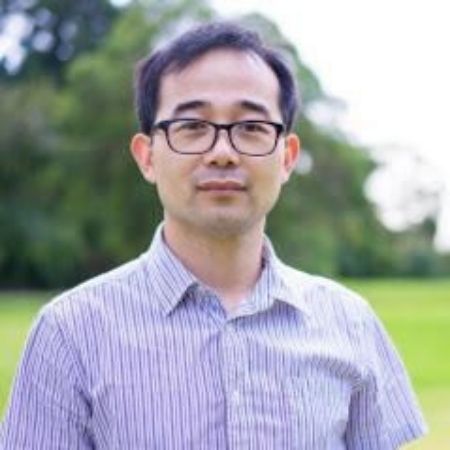 Clicking on the Send Me Details Now button opens an enquiry form where you can message Noble Park Acupuncture Centre directly
Send Me Details Now
Support your body's own healing capabilities by bringing balance to your mind, body and spirit. The safe and natural Chinese medicinal techniques at Noble Park Acupuncture treat the whole person and are tailored to each individual's unique needs. Call to schedule your appointment.
Chinese Herbal Medicine & Massage Clinic
Servicing area
Noble Park, Dandenong, Springvale, Keysborough, Clayton etc
---
Focus areas
Depression
Pain management
Sexual dysfunction
Digestive disorders
Chinese herbal medicine
Stroke
---
---
Noble Park Acupuncture Centre offers quality and affordable natural therapies for a wide range of conditions including:
Pain management
Colds and flu
Anxiety and depression
Digestive issues
Natural fertility management including IVF support
Sexual dysfunction
Muscle & soft tissue injuries
Allergies, hay fever
Skin conditions
Stroke rehabilitation
Overall well-being management
Practitioners, Dr Hao and Dr Chen utilise various Chinese medicine treatment methods like acupuncture, moxibustion, cupping therapy, Chinese remedial & deep tissue massage, Chinese herbal medicine (both raw herbs and powder herbs), Gua Sha (skin scraping).
They offer a complimentary 10-minute phone consultation to ensure acupuncture and Chinese Medicine is for you.
Services Offered
Chinese Herbal Medicine
30 minutes
An individual's diagnosis determines how Chinese herbs are prescribed in traditional Chinese herbal medicine.
Diagnosis in Chinese medicine involves inspection, listening, smelling, investigating, and palpation.
Acupressure Massage
1 hour
Chinese Massage is an ancient treatment method that encourages the movement of Qi or life energy.
Acupressure targets acupuncture points or meridians similar to acupuncture but uses fingers instead of needles.
Cupping Therapy
30 minutes
Cupping is a beneficial Chinese Medicine technique that uses cups placed on the skin to create suction and stimulate circulation.
It helps restore balance, relieve muscle tension and generate cell growth and repair.
Acupuncture
1 hour
$80 Initial Consultation and Treatment
$70 Subsequent Treatment
An ancient complementary therapy, acupuncture uses needles to stimulate acupuncture points on the skin to treat a wide range of ailments.
The insertion of the needle causes a minor injury at the insertion site that triggers the body to react by stimulating the nervous system, healing injury or wounds, increasing circulation, and reducing pain.
Opening Hours
Monday: 9:00 am to 5:00 pm
Tuesday: 9:00 am to 5:00 pm
Wednesday: 9:00 am to 5:00 pm
Thursday: 9:00 am to 5:00 pm
Friday: 9:00 am to 5:00 pm
Saturday: 9:00 am to 5:00 pm
Sunday: 9:00 am to 5:00 pm
Here are some testimonials from Noble Park Acupuncture's previous clients:
"After 1 session of guasha, my back and shoulder pain disappeared. It has been a month now since the massage and I still don't feel back/shoulder pains. The doctor was very good." - Karen C.
"After only 1 visit Dr Hao treatment was very effective and relieved the pain in my forearm and back, I would Highly recommend for tennis elbow and back pain." - Bry1988 B
"I would definitely recommend this cozy place! I had my first acupuncture session ever here and Hao made me feel very relaxed, at home and comfortable. I can't believe how effective the treatment was. I walked out of there with 90% movement back and almost pain free." - Maria Gerakaris Deligiannis
"The massage me and my partner was amazing, the best one we both agreed we have ever had. We both left feeling amazing, i have previously had cupping too and was a great experience. I definitely recommend this place." - Baz K
The Chinese approach to medicine acknowledges the uniqueness of each individual and treats them holistically, harmonising the body, mind, and spirit.
Call now to make an appointment or enquire about Noble Park Acupuncture's services.
Qualifications
Bachelor of Health Science In Chinese Medicine
Master of Applied Science In Acupuncture
---