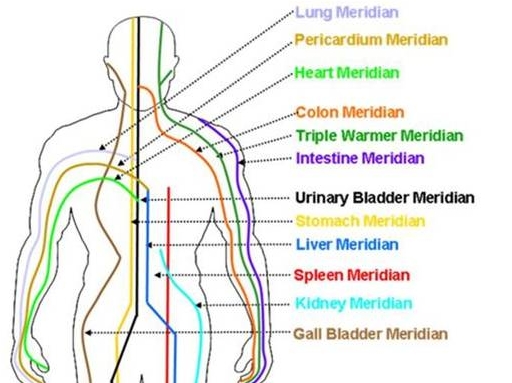 Northmead Family Chiropractic
Clicking on the Send Me Details Now button opens an enquiry form where you can message Thie Rosa Sakae directly
Send Me Details Now
Japanese Acupuncture - Toyohari , Remedial, Swedish, Relaxation, Pregnancy, Shiatsu, Cupping, Reiki / Energy Healing, Aromatherapy, Bach Flowers Essences.
Japanese Acupuncture, Remedial, Shiatsu, Pregnancy
Servicing area
NORTHMEAD WENTWORTHVILLE
---
Focus areas
Sinus
Tinnitus
Aches & pains
Stress management
Essential oils
Anxiety
---
---
ARE YOU FEELING PHYSICALLY OR MENTALLY STRESSED?
NOT HAVING A RESTFULL SLEEP?
MUSCLES TENSION BUILDING UP?
---
These treatments are designed for your needs. Some of the benefits are:
Relieve your body stress, tension, muscular problems
Support the body back to its natural balance
Assist conditions including asthma, depression, anxiety, insomnia, stress related conditions.
Thie is an experienced Japanese Acupuncture and Massage Therapist for over 15 years experience combining many techniques to make the most of your treatment.

Treatments are from musculoskeletal system disorders, stress related conditions to sinus congestion, fluid retention and poor circulation. Your treatments will stimulate energy flow throughout the body assisting to regain its natural balance and achieve optimal health.

Thie also has achieved further training in counselling, meditation and nutrition.
---
JAPANESE ACUPUNCTURE (TOYOHARI)
It's a form of traditional East Asian medicine, a refined effective and gentle system of Japanese meridian therapy. Different from most other forms of acupuncture, it uses more delicate (often non-inserted) needles and specialized treatment methods such as moxibustion (heat therapy with mugwort herb), placing great emphasis on the use of pulse diagnosis and palpation skills to regulate the distribution of Qi. It Enhances the constitutional well-being as well as relieving symptoms. Japanese Acupuncture is a powerful therapeutic system for both preventing disease and maintaining health.

REMEDIAL MASSAGE
Involves many techniques such as deep tissue, sports massage, acupressure, gently releasing tension and tight muscles relaxing the whole body. Relieves aches and pains, reduces stress, increases circulation.

AROMATHERAPY
A very gentle and relaxing therapy using essential oils blend to suit specific needs releasing tension and emotional stress balancing mind and body.

SHIATSU
Traditional Japanese Therapy involving finger, palm, elbow, knee and foot pressure on meridian points stimulating and promoting flow of energy through the body. It strengthens the body, alleviates pain and discomfort, stimulates circulation and supports the body back to its natural balance. Shiatsu is treated with comfortable clothes on a mat (futon) on the floor.

CUPPING
Cupping Therapy is a treatment that relies upon creating a local suction to mobilise blood flow in order to promote healing. The method is by using glass or plastic cups to create localized pressure by a vacuum. The vacuum inside the cups causes the blood to form in the area and help the healing in that area. Chi energy flows through every body part, tissue, and organ. Cupping therapy balances energy to flow through the whole body, releases toxins in your body deep into your tissues. It triggers the lymphatic system, clears the blood vessels, and stretches and activates the skin.

REIKI / ENERGY HEALING
Holistic healing channelling Universal Life Force Energy promoting deep relaxation releasing emotional blockages balancing body, mind, emotional and spirit

Home visits available for Japanese Acupuncture, Reiki/Energy Healing. Please allow some extra cost for transport.

Rebates can be gained from most health funds. Please check your health funds cover your needs.

Discounts provided to full time students and pensioners.
Qualifications
Diploma In Remedial Massage Therapy
Diploma In Shiatsu
Japanese Acupuncture Practitioner
Diploma of Aromatherapy
---