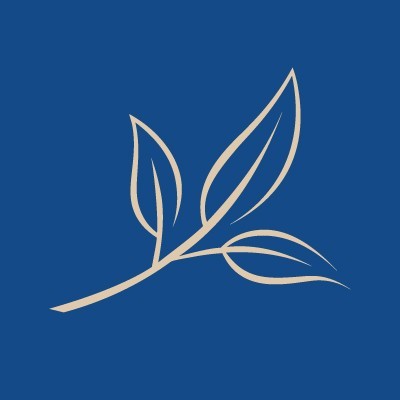 Want to find out my availability, pricing or opening hours? Click on Send Me Details Now to get started.
Send Me Details Now
Clicking on the Send Me Details Now button opens an enquiry form where you can message Jess directly
Our specialty is working with you to regain your optimal health and wellbeing
Nurtura Health - About Us
Servicing area
BUNDABERG, Queensland
---
Focus areas
Quadscan
Functional medicine
Muscle tension
Nurturing
Natural medicine
Lifestyle
---
---

Services
Quadscan - Body Composition

Nurtura Health is one of Australia's most modern and up-to-date Naturopathic centres.
This centre has been operating on a full time basis since its establishment by Colin & Olive Harris in 1993.

It is our purpose to act in the highest integrity in assisting you to achieve your "health potential" i.e. the best state of health possible for you at that particular stage of your life and life's circumstances. We aim to take the time required with our clients to try our utmost to ensure they understand their results and recommended treatment protocols. Accordingly, our staff strive for professional excellence and to be attuned to client needs. Colin & Olive not only treat clients, they personally care about you and your wellbeing!


Nurturing Health…Naturopathically
---

Naturopathic Medicine, or Naturopathy, is a practice of preventing, assessing and supporting conditions of the human mind and body. By using naturopathic practices, Colin & Olive Harris assist you to restore and rebalance your optimal body function. By integrating conventional health sciences with a range of natural therapies and traditional medicines, they aim to assist in supporting your mental, emotional and physical states for a lasting effect.

The Role of a Naturopath

As Naturopaths, they aim to educate, empower and motivate you to assume more personal responsibility for your health by adopting a healthy attitude, lifestyle and diet. Colin & Olive do not simply treat the symptoms and their effect. They endeavour to search for other reasons that may have compromised your health and wellbeing. If the underlying cause can be identified and treated, there is a better and longer lasting resolution to the concerns. Prevention of disease is accomplished through naturopathic education which assists to build a lifestyle that support optimal health and wellbeing for your age and stage of life.

As your Naturopathic Practitioner, they endeavour to assist you to achieve:
increased energy and vitality where there are no other symptoms or disease
relief from ill-health, pain and inflammation as quickly as possible
ongoing wellness and good health into the future
prevention of serious or degenerative conditions
---

Qualifications

Colin & Olive Harris are some of Australia's most experienced and successful Naturopathic Practitioners with over 45 years combined experience. They are both fully qualified Naturopaths (including Iridology and Remedial Massage) and have completed post-graduate studies in numerous areas including:
Western Herbal Medicine
Functional Medicine
Colon Hydrotherapy (Colonic Irrigation)
Bowen Therapy
Nutrition
Weight & Health Management

Colin & Olive completed Diplomas in Naturopathy in 1993 including Iridology and Remedial Massage. In early 2010, they completed Advanced Diplomas in Naturopathy, Western Herbal Medicine, Nutritional Medicine & Complementary Medicine (Remedial Massage).

They have undertaken studies both in Australia, and overseas in USA and Germany. Colin & Olive are committed to continuing education into the latest research and developments within the natural medicine profession, to bring to their clients the most effective naturopathic care.

When you attend Nurtura Health you can be assured that your consultations and treatments, will be undertaken by Colin & Olive Harris, experienced and qualified Naturopaths.

Professional Memberships

Both Colin & Olive are members of several professional associations:
Naturopaths & Herbalists Association of Australia
Australian Traditional Medicine Society
Australian Colonic Hydrotherapy Association Inc
International Association of Colon HydroTherapists (USA)
---

Our Approach

Colin & Olive Harris are known for their passionate, dedicated and compassionate approach to helping You to regain your optimal health and wellbeing.

At Nurtura Health, your Naturopath will consider your ailment from the point of "why is there a problem or discomfort", not "what is wrong with you". What is underlying your symptoms? Our commitment to your long-term health is to work with you to regain optimal function and not just mask the symptoms.

Your Naturopath will first conduct a consultation, examination and any other assessments necessary. These may include Iridology or Body Composition and/or questionnaires to gather a comprehensive history and symptoms.

If at the end of your evaluation the Naturopath feels you will respond favourably to care at Nurtura Health, a course of therapy will be suggested. It is important to understand that your health is in your control. Ultimately, your choice of treatment options will be respected.



Disclaimer: The advice on this website is of a general nature only and Nurtura Health expressly disclaims all liability arising out of the improper use of the information provided. Nurtura Health actively discourages any self-diagnosis or self-medication. Please consult your health practitioner regarding these important health issues. All Rights Reserved.</span style>