Learn how your food, exercise, sleep & stress affects your health based on your glucose biomarkers.
Now available for non-diabetics.
Join the Vively waitlist now to get a 30% discount.
Join the waitlist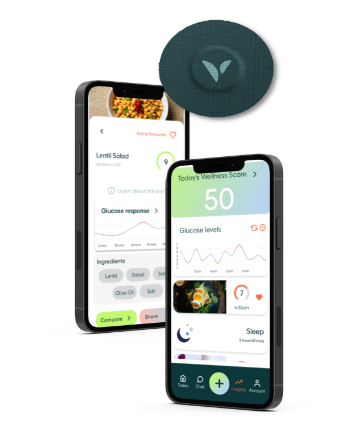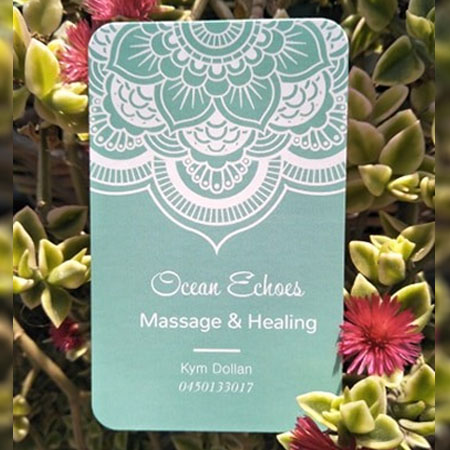 Ocean Echoes
Whether you need a break from your busy schedule or you need spiritual healing from past wounds, Kym can help release the tension and pain in your life. Call to schedule your massage treatment or healing session today!
Clairvoyant Tarot Reader & Massage Therapist
Focus areas
Back pain
Neck pain
Crystal massage
Intuitive energy healing
Lomi lomi massage
---
---
Kym has been a qualified massage therapist and practising for over 10 years.
Services Offered
Lomi Lomi
The Lomi Lomi style of massage is a relaxing, spiritual form that employs a hands-on connection with the heart.
The massage relieves stress and tension while relieving aches and pains, releasing blocked energy and toxins.
Hot Stone Massage
A Hot Stones Massage is the ultimate relaxing, warming massage. The technique involves using hot volcanic stones that can retain heat as they glide over the body, releasing muscle tension, improving circulation, and relaxing the mind and body.
Reiki
Reiki uses universal energy to enhance the body's natural healing abilities and promote a sense of relaxation, well-being, and peace.
Crystal Healing
In crystal healing, crystals are placed intuitively on the body and positive programming and cleansing are conducted to cleanse chakras and increase energy flow, restoring balance and creativity.
Spiritual Healing
In spiritual healing, a spirit guide transmits specific energy and healing to the client according to his or her specific needs.
Other Services Offered
Therapeutic Back, Neck and Shoulder Massage
Foot Spa with Foot and Calf Massage
Intuitive Clairvoyant / Tarot Reading
Pricing
Lomi Lomi, 1 hour - $80
Lomi Lomi and Reiki, 1 hour & 30 minutes - $100
Foot spa with foot and calf massage, 45 minutes - $ 60
Back and neck massage, 45 minutes - $60
Clairvoyant Tarot Reading, 45 minutes - $60
Crystal Healing, 45 minutes - $60
Spiritual Healing - $60
Hot Stone Massage, 1 hour - $80
Reiki Healing, 1 hour - $60
Relaxation Massage and Reiki, 1 hour & 30 minutes - $100
Appointment Hours
Monday: 10:00 am to 7:00 pm
Tuesday: 10:00 am to 7:00 pm
Wednesday: 10:00 am to 7:00 pm
Thursday: 10:00 am to 7:00 pm
Friday: 10:00 am to 7:00 pm
Saturday: 10:00 am to 7:00 pm
Sunday: 10:00 am to 7:00 pm
Testimonials from Kym's previous clients:
"I highly recommend The Lomi Lomi massage from Kym. She has healing hands and this is a very relaxing massage." - Robyn Ellen
"Kym has the most amazing healing hands. The space she holds for you is so nurturing and warming. I absolutely love Kym's Lomi Lomi Massage." - Karen Wlas
"Most amazing Lomi Lomi massage ever , very relaxing and comfortable surroundings Highly recommended AAA+." - Babs Judges
"Thankyou for my beautiful massage today Kym!My shoulder/neck pain has gone!See you again soon." - Bridget Assender
Getting a massage not only puts your body in a state of relaxation but also into full activation mode where it stimulates your nervous system, wakes your muscles up and moves your blood fluids and organs around.
Massages provide the body with the opportunity to recover from stress and renew itself.
Call to make your appointment with Kym today and reap the benefits of a massage!
Lomi Lomi is a relaxing, spiritual form of massage, which uses the hands to connect with the heart energy to give a beautiful firm flowing style of healing massage whilst reducing stress, relieving aches & pains, release blocked energy and toxins.
Massage & Reiki
1hr 30min
Therapeutic relaxation massage with reiki healing.
Professional Membership
IICT - International Institute For Complementary Therapists
---