Member since 2007
Odile Grisel - Craniosacral Therapist
Emotional issues
Love
Physical pain
...
Want to find out my availability, pricing or opening hours? Click on Send Me Details Now to get started.
Clicking on the Send Me Details Now button opens an enquiry form where you can message Odile Grisel directly.
I have successfully helped many people with all kind of chronic pain such as headaches & migraines, back pain, neck pain, hip problem, knees, ankles, wrists, sciatic etc, with digestive problems, sleeping difficulties, fertility issues. I have successfully helped many people with emotional issues such as grief, divorce traumas, anger management, anxiety and depression, not feeling right, feeling overwhelmed with life.

I have successfully helped children released their birth trauma and settling better in life, children with ADD and learning difficulties, autism.

I have successfully helped babies with reflux and sleeping difficulties.

I have also successfully helped people with chronic fatigue, fibromyalgia, neuropathy, Parkinson disease.

I can help you too.
Odile Grisel - Craniosacral Therapist
CRANIOSACRAL THERAPY (CST)

Why choose Craniosacral Therapy

CST is a very gentle yet very deep energy healing which releases traumas from the body. CST goes very deeply and can release traumas and restrictions that have been there for a very long time, even since birth. Once the traumas are gone, all the symptoms disappear never to return as the cause is gone.
Going to the root of the problem is what makes CST such an effective therapy.
CST is often called the" last hope" therapy as it can very often help when nothing else could.

Why choose me for your craniosacral therapist

CST is my life passion and I have dedicated myself to this one therapy to be the best possible. It takes time and dedication to be able to feel all the subtle movements that happen in the body during a session as it is crucial to do so the therapy can be 100% effective.

I have worked as a craniosacral therapist for over 12 years and I have helped thousands of people. There are not many that I that I have not been able to help.
I am a fully qualified craniosacral therapist certified with the Australian Institute of Craniosacral Therapy.



About Craniosacral Therapy


CST works with the body's energetic forces. We have been created according to an energetic blue print and the forces that created us stayed with us for healing purposes.

The energy comes in and out with a rhythm that can be felt throughout the body. It is called the primary respiration. The craniosacral therapist tunes into the body to feel the flow of energy and doing so can locate the areas of restrictions. Once located, the therapist will assist the body to release its own restrictions so everything can flow again freely and the body becomes healthy again.

For more details about CST, please visit my website.

What does the therapist actually do?

The Craniosacral therapist uses his/her hands to listen closely to the body. This allows them to discern restriction patterns and mostly the primary restriction. The therapist will then place their hands gently on different areas of the body and help the body release the restrictions that were once lodged in the body .

What's happening during a treatment ?

In a CST session you will lie fully clothed on the treatment table (or sit up if lying down is not comfortable for you). The therapist will place their hands lightly on your body starting with your feet to tune in to what is happening in your body. The contact is light all the time so it will feel comfortable for you throughout the treatment.

CST is very relaxing and patients often doze during treatments. It is very gentle and therefore suitable for all ages, from new-born to elderly.
How many sessions will I need?

This depends on age and conditions.

Baby's and very young children will generally release traumas in a couple of sessions most of the time. Children will need from 1 to 10 sessions on average.

An average series of treatments for adults will be between 10 and 20 sessions.

How long is a session?

It depends on age. A young child or a baby session lasts about 1 hour and an adult or older child session lasts between 1 and 1 1/2 hours.

What is the usual interval between sessions?

CST works at its best with one session per week.

How safe is CST?

As CST does not push or manipulate but uses the ability of the body to heal itself, it is one of the safest therapies. It is very gentle. The therapist encourages the body to release pains or traumas and never forces anything.

How much does it cost?

$80.00 for 1 hour session
$ 70.00 for 1 hour session for pensioners, students or unemployed.


---

To find out more www.odilegrisel.com.au Or contact Odile on 0468931051 today!
Qualification details
Diploma of Craniosacral Therapy, Australian Institute of Craniosacral Therapy, 2003.
Diploma of Quantum Touch Therapy , 2007.
Diploma of Theta healing, 2008.
I have also a Bachelor of Sociology and Psychology from a Paris university (Universite de Paris VIII).
---
Service categories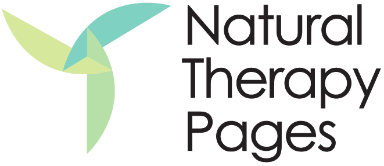 Odile Grisel - Craniosacral Therapist