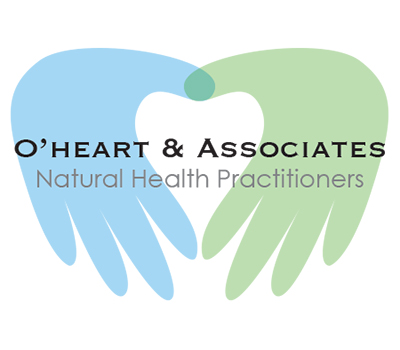 Want to find out my availability, pricing or opening hours? Click on Send Me Details Now to get started.
Send Me Details Now
Clicking on the Send Me Details Now button opens an enquiry form where you can message Sharizaar O'Heart directly
At O'Heart & Associates we pride ourselves in being practitioners of excellence, passionate about what we do.  
About O'Heart and Associates
Focus areas
Physical pain
Physical health
Love
Spiritual guidance
Facial
Nervous system
---
---
Welcome
Wherever you are on your health journey, in acute pain, chronic discomfort or wanting to maintain your health to its optimum we welcome you.
As natural health practitioners our aim is to support you to take responsibility for your health and well being. Our intention is to listen to your health concerns and then guide you through a treatment plan so you can leave feeling relaxed, rejuvenated and empowered that you have solutions to regain your health and vitality so you can enjoy your life.
What is Craniosacral Therapy?
First discovered by an American osteopath, Dr William Sutherland in the 1930's. Craniosacral Therapy has continued to evolve in its methodology of treatment as we continue to discover more about the innate natural wisdom of the human body to heal itself.
Each person is an individual and has their own original 'blueprint of health' When the body's vitality becomes suppressed or restricted and gets out of balance illness can occur. The body has amazing mechanisms for self repair and immunity. However if there are blockages to this self repair which can occur through accident, injury and trauma emotional stress and sometimes locked within the DNA itself, the body can get stuck in repetitive restrictive patterns which can build up over time. These restrictions create a cellular memory of experience and a neural pattern of expression that can be negative to our health.
Life is energy. The body is always trying to self regulate and eliminate toxins. This is why a healthy balanced diet, exercise, purified water, clean air. a good balance of work rest and sleep with a positive mindset are vital to good health If the body is unable to eliminate or release these restrictions then this can create a laying effect of restrictions building up over time within the tissues and cells of the body which then can become chronic and lead to repetitive pain patterns in the body, like layers of an onion.
Craniosacral Therapy has the ability to allow your body to tell its unique health story. The practitioner is able to innately deeply listen to the tissues of your body by gently mirroring these restrictions through the central nervous system back to the brain, which then corrects them by sending a revised neural response to release the restrictions to allow greater freedom within the tissues of the body and to increase the vitality and energy of the body to promote health.
What to expect during a Treatment
Craniosacral Therapy has very profound therapeutic healing effects on the body mind and spirit. It is a subtle non invasive hands on therapy. As a client you will be fully clothed on a treatment table. The practitioner will place their hands gently on the parts of your body that require support.
As the practitioner works you will experience gentle warm pulsing motions with your body as restrictions are released. At the end of the session your body will be realigned and balanced and you will experience yourself as more grounded with better mental clarity. Most clients report a significant improvement in their health in a couple of treatments.
A Craniosacral Therapy treatment is deeply relaxing and a total rejuvenating experience.
Who can benefit from a Craniosacral Therapy Treatment?
Craniosacral Therapy is suitable for all ages from babies children adults and the elderly. Craniosacral Therapy treats a broad range of health issues with the most common including:
Musculoskeletal Pain
Migraines and Headaches
Anxiety, Fatigue and Mental Depression
Trauma and Injuries
Birth issues including newborn issues, not settling/sleeping/crying/feeding
Acute and Chronic illness.
Tinnitus Hearing Disorders and Vertigo
We are happy to discuss with you any health issue that you are seeking some resolution from and give you a greater understanding of whether Craniosacral Therapy would be able to assist you.
Testimonials
I haven't felt this freed up in years! Paul Vella (Naturopath)
Thank you for all you do!! You are truly a major part in this huge shift of consciousness. Your work is potent and extremely healing!! Oscar Reeve (Psychotherapy Student)
My daughter was born with an extremely quick delivery, for the first 4 hours of her life she cried and nothing could settle her, this was only the beginning. She was unable to breast feed, didn't like being nursed was constantly wiggling and uncomfortable. She wouldn't have anything to do with her father which made it extremely exhausting for me and emotionally hard for him. She could not keep her food down and I was constantly changing her clothes. I was introduced to Sharizaar, cranisosacral therapist who was just turned my whole life around. My daughter is now 22 months old and absolutely loves life. Thanks to Sharizaar I don't know where my life would have ended up without her help. Kylie Rech-Ellery (Mother) - Violet her daughter is now 15 years old
Treatment time and costs:
Adult
First Consultation and Treatment – 75 min – $170.00
Follow up Consultation and Treatment – 60 min – $140.00
Longer Follow up Consultation and Treatment - 75 min - $170.00
Extended Consultation – 90 min – $200.00
(ideal for country and interstate clients)
Babies / Children up to 12 years
First Consultation and Treatment – 45 min – $110.00
Longer Follow up Consultation and Treatment - 45 min - $110.00
Follow up Consultation and Treatment – 30 min – $80.00
Pensioner and Health Care Card Discount is $10.00
First Visit Discount for New Patients is $10.00
these are LESS the above fees
CANCELLATION FEE - less than 24 hours notice - $55.00
ALL TREATMENT COSTS ARE INCLUSIVE OF 10% GST
Qualifications
Do - Diploma Of Osteopathy Uk
Rcst - Post Graduate Training In Craniosacral Therapy Uk
Professional Membership
Pacific Association Of Craniosacral Therapists
---