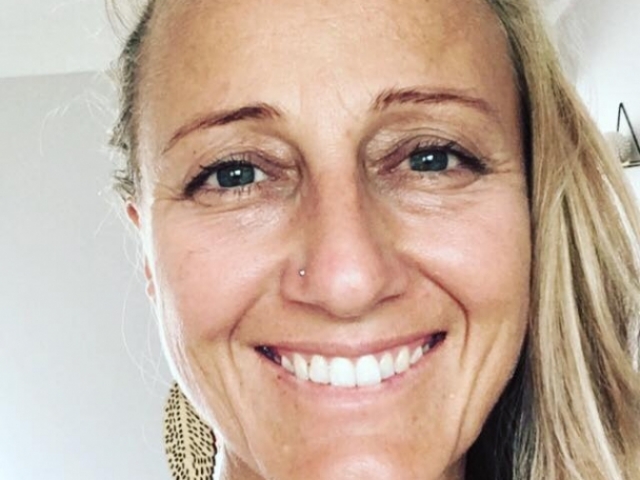 Olivia Besson Yoga
Yoga Therapist and Teacher of Slow Mindful Yoga - Deep Rest Signature Session (Private) - Restorative Workshop - Chakras and the Energy Body - Individualised Yoga Therapy Programs available.  
Olivia Besson Yoga
Servicing area
Sunshine Coast Hinterland/Blackall Range: Montville, Mapleton, Flaxton. Classes also at The Farm Gym, Burnside - Australia's first integrated health and fitness hub on a farm!
---
Focus areas
Movement
Restoration
Essential oils
Nervous system
Purpose
Relaxation
---
Group Sessions/Classes
Slow Mindful Flow: Learn how to integrate your own internal gaze with a graceful movement that flows consciously with your natural breath. This flow is taught in Olivia's unique way so that you can be empowered to practice the art of yoga and meet your own individual capacity - hence all levels welcome. Some degree of mobilty required but flexibility not essential!
This practice is great for those who experience busyness in the mind and want to gain the benefits of meditation yet find it diffcult to sit still. It is also great for those wanting to fine tune their practice, support a healthy nervous system, build resilience, and receive a balanced offering of yoga practices.
Gentle Therapeutic: The focal point on this class is to work with each asana or mini flow in a way that is therapeutic for the body. We can work with different parts of the body: hips and pelvis, shoulders, spine, or a whole body balance. By moving in and out of a posture with the breath, we can allow the body to open up gently. We can also use the movement to cultivate our awareness of stability.
Chakra Course: A ten week course that visits each of the 7 energy centres of the body that coincide with the relevant nerve plexus, an understanding of charge and discharge in the body; 2 weeks of partner resistance trauma releasing exercises and completes with a chakra balancing group session.
Restorative Workshop: A 2.5 hour group yoga workshop targeting deep restoration with the help of props and supports, vibrational essential oils and soothing music.
Private and Semi-Private
Deep Rest Signature Session: A unique experience with the sole purpose of deeply nourishing your entire nervous system. Olivia combines specific yoga postures, fully supported, with vibrational essential oils, energy balancing and yoga nidra guided relaxation. The Deep Rest Session allows you to completely relax as it is not a movement based practice. Stillness in cultivated in the mind as we balance and restore the physical and energetic body.
Individualised Yoga Therapy Programs: A personalised program may be designed to simply help cultivate your own body-mind-spirit ritual, or you may have a specific ailment or health goal. Yoga therapy uses many different tools including therapeutic asana practices, pranayama (breathing practices), pre-meditational practices to generate clarity and one-pointed focus, chanting, cleansing practices and more. In some cases an indivdual may need to include a walking practice, for example, as part of their 'practice'. Yoga Therapy is truly catered for the individual and is an empowering holistic health modality.
---