Find a Yoga Teacher in your area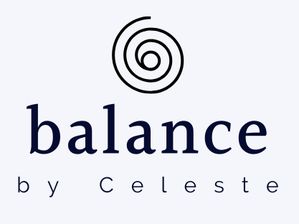 Member since 2017
Somatic Balance
This practitioner is currently unavailable.
More often than not, we try to deal with the body from a very surface level. We see what's wrong on the outside and we try to fix it but the truth is - the body isn't meant to be 'fixed', it's meant to be freed.
Balance by Celeste is for anyone who wants to:
Release tension and relieve pain.

Improve posture.

Increase body awareness.

Improve the ability to manage internal and external pressure.

Learn how to deal with physical and emotional stress.

Develop stronger self-esteem.

Show up in the world as the best version of themselves.
This is why Balance by Celeste was created - our aim is to go beyond the surface and gain a deeper understanding into who we are and what we need. We are here to help people work with the body instead of against it, to begin understanding how the physical body, mind and emotions are one.
Balance by Celeste - Rolfing & Somatic Explorations
Looking for a long-term solution that brings back well-being, alignment and balance to your body? This is it.
Developed in the 20th century by biochemist, Ida Rolf, Rolfing® is also commonly known as Structural Integration. It is a technique of soft tissue manipulation aimed at the release and realignment of the body, and the reduction of muscular and physical tension. Clients who have tried Rolfing® have reported lower levels of stress and anxiety, more energy overall, more at ease in their bodies, more balance in difficult situations, increased self-assurance and an ability to display their inner selves more confidently.
Sessions go for 90 minutes. Do you want to know more? Visit us at Balance by Celeste
Begin a journey of self-discovery and deeper understanding of your body, thoughts and emotions.
This is a body-centred mindfulness practice which aims to withdraw from our preconceived ideas and help us become aware of who we truly are. In the practice, you will learn new skills that will guide you in taking full ownership of your well-being in an autonomous way and by self-motivation. The result is inner satisfaction, a rediscovered tranquility, vibrancy and improved social interaction.
Sessions go for 90 minutes. Do you want to know more? Visit us at Balance by Celeste
Qualification details
Meet Celeste, Yoga teacher, Certified Rolfing Practitioner and body-centred mindfulness practitioner.
I have studied, worked and lived in Mendoza and Buenos Aires in Argentina where I completed my IT Engineering studies, became a Bach's flowers practitioner, Yoga teacher and studied Yogestalt with the founder. I still have weekly supervision sessions with him… it helps keep me sane. I then moved to Stockholm where I studied with various Rolfing supervisors and mentors before hopping on a plane to Germany where continued my Rolfing training at the European Rolfing Association and studied with mentors.
A few years ago, I moved to Sydney and it has been a journey of continuous learning with a focus on workshops around mindfulness, somatic movement, and Rolfing. I'm a constant student of the human expression and what makes us who we are.
If you're interested in finding out more, feel free to drop me a note at hello@somaticbalance.com.au