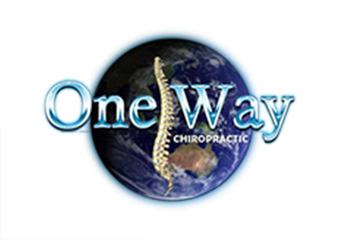 Dive Chiropractic
Clicking on the Send Me Details Now button opens an enquiry form where you can message Dive Chiropractic directly
Send Me Details Now
OneWay Chiropractic Making your world a better place through chiropractic care that works!
Dive Chiropractic
Focus areas
Purpose
Nervous system
Stress management
Values
Cold laser therapy
---
---
ABOUT US
The founders of OneWay Chiropractic, Drs Jeremy and Jeanne Dive, graduated from Palmer College of Chiropractic (the 'Fountain Head of Chiropractic'), USA, in 1976.
After running a high volume practice in South Australia until 1981, Doctors Dive set up practice on the fabulous Gold Coast in 1982.
Dr Jeremy Dive is a practising chiropractor at OneWay Chiropractic, whilst Dr Jeanne Dive uses her chiropractic expertise as a Bioresonance practitioner and to assist with the management of the clinics.
OneWay Chiropractic expanded in 2005 with a clinic in Labrador and in 2006 with the Janicki clinic in Kallangur.
Our values
The team at OneWay Chiropractic uphold the following values in everything we do:
To make the world a better place.

To give everybody the same opportunity to experience chiropractic,

because chiropractic works, it gets results and that's what counts.

To uphold our ideals and values with passion and without compromise.
To be the best chiropractor/CA/team player, through team effort.
To give every patient sixty seconds out of every minute.
To only find the good in every patient/person, to speak well of every person

and to find only the positive in every situation.
---
TREATMENT
Chiropractic is not the treatment of a particular condition. The purpose of chiropractic is to find and reduce stress and interference to the nerve system which allows the patient to experience greater function and an overall improved quality of life, thereby reducing or eliminating existing conditions and ailments.
How can chiropractic help?
The nervous system controls and coordinates all organs and structures of the human body. (Gray's Anatomy, 29th Ed., page 4).
Misalignment of spinal vertebrae and discs can cause irritation to the nervous systems and as a result affect the body's structure, organs and functions that may result in conditions such as those shown in the following diagram.
For further explanation of the conditions referenced in the diagram above or for information about any condition not shown, please ask your OneWay Chiropractor.
Additional therapy options
In addition to chiropractic adjustment, we also offer:
Cold Laser Therapy

IQ Impulse
Bioresonance
Ask one of our staff if any of these treatments could be right for you.
---
For all enquiries contact us today!
---