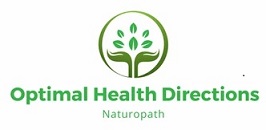 Optimal Health Directions
Naturopath, Bowen Therapist and Scar Tissue Release
Servicing area
Located at Enoggera and West End, Brisbane. Service surrounding areas.
---
Focus areas
Telehealth
Vitality
Bodywork
Energy
Natural health
Rheumatoid arthritis (RA)
---
About
Welcome!
My name is Socrates Mistos and I am a qualified and experienced Naturopath, Bowen Therapist and McLoughlin Scar Tissue Release practitioner.
As a natural healthcare practitioner, my aim is to significantly enhance the health and vitality of my clients by identifying and addressing the root causes. Given the right environment, our body has an amazing self-healing capability! I am here to guide you in creating the right environment to encourage self-healing and moving towards better health and vitality.
I've had a lifelong interest in health and wellness, especially in the prevention and treatment of illness by utilising the body's inherent healing capabilities. This led me to study a Bachelor of Health Science majoring in Naturopathy at Endeavour College of Natural Health. This four year full-time degree program involved extensive studies in health sciences (biological and clinical sciences, pathology, biochemistry, nutritional biochemistry and pharmacology) and advanced studies in diet, clinical nutritional medicine and clinical herbal medicine, including naturopathic philosophy, principles and practice.
After completing my Naturopathy degree, I undertook studies in the field of bodywork and completed the Diploma of Specialised Bowen Therapy through Bowen Training Australia. This gentle, yet very effective technique has given me an additional tool to address the root cause of many ailments that could not be as effectively treated through naturopathic treatment alone. In addition to the Bowenwork, I undertook further studies in the McLoughlin Scar Tissue Release Technique (MSTR®) to help address pain and restrictions caused by scar tissue.
As a Naturopath, I have particular interest and experience in the following areas:
Digestive health
Respiratory conditions
Skin conditions
Hormone imbalances
Thyroid conditions
Improving energy levels
Improving sleep quality
Improving general well-being
Optimising the immune system
Pain management
Weight management
Men's health
General anxiety and depression support.
As a Bowen Therapist, I have knowledge and experience in addressing the following areas:
Neck pain and restrictions
Back pain
Shoulder pain and restrictions
Elbow and wrist issues
Knee and ankle pain
Plantar fasciitis
Pelvic issues
Respiratory restrictions
Headaches and migraines
Menstrual issues
General pain
Sports injuries
Stress reduction
Better sleep quality
Relaxation
I look forward to taking the journey with you and guiding you to better health and vitality.
Socrates Mistos
"Natural forces within us are the true healers of disease"
Hippocrates
McLoughlin Scar Tissue Release
1hr
The McLoughlin Scar Tissue Release Technique (MSTR®) is an innovative, gentle and effective technique producing lasting changes in scar tissue. It can be used to treat all types of scars no matter how old the scar is.
Bowen Therapy - Ongoing
1hr
After the initial Bowen Therapy treatment, follow-up treatments may be required.
Qualifications
Bachelor Of Health Science In Naturopathy (Endeavour College Of Natural Health)
Diploma Of Bowen Therapy (Bowen Training Australia)
Professional Membership
NHAA - Naturopaths & Herbalists Association Of Australia
Bowen Association Australia
---