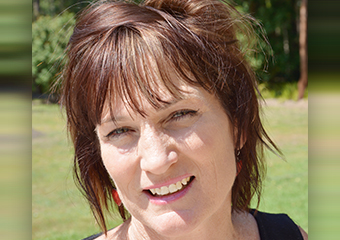 Member since 2014
Emotional Stress Relief - Quantum Biofeedback & Hair Analysis
Tracey Ollett
Servicing area: Online/Mobile service for people and animals in the Sunshine Coast, Australia & Worldwide, distance healing and skype
Want to find out my availability, pricing or opening hours? Click on Send Me Details Now to get started.
Testimonials
---
TESTIMONIAL FROM THE THERAPIST
"I have suffered with scoliosis since the age of fourteen. I had the option of a steel rod inserted in my spine or to use alternative therapies. It impinged on my life to the extent that I was totally committed and open to find anything and anyone who could help relieve the pain and discomfort.
Over the past 35 years, I have used traditional and complimentary therapies with various levels of success. Every week I was alternating therapies using acupuncture, chiropractic, osteopathy, massage, yoga, homeopathy, Bowen, physiotherapy and even psychology.
SCIO has changed my life. I am now a therapist who only needs massage and physio once a month. My whole being has been taken to a new level of consciousness."
- Tracey Ollett
---
TESTIMONIALS FROM HAPPY CLIENTS
Thank you tracey, You should definitely advertise your therapy for post traumatic stress disorder, for the past 25 years i have experienced so many different therapies, you and your therapy is second to none.
I have had 3 treatments with SCIO in the past year and have been impressed with the amazing results it achieved for my health.
- J.W. Coolum (Age 51)
I recently had the pleasure of meeting Tracey Ollett from Optimise Vitality and Health who was referred to me by Rasunah Alston from Inner Glow.
I had been feeling unwell and been under a lot of stress which I now recognise was chronic. I was plagued by racing negative thoughts and feeling anxiious all the time. I was also experiencing stomach pains and disrupted sleep.
Just one session with Tracey and I can't believe the turnaround. Just 24 hours later I rang Tracey to tell her that I felt like a burden had been lifted from me and that I felt more like my old self. This was a miracle in itself. One week on and I am noticing continued improvement.
I am sleeping much more soundly and if I wake up, able to get back to sleep relatively quickly. I am also much more aware of my body and able to get on top of any worrisome 'what if' thoughts before they get carried away.
This is amazing to me and I encourage anyone experiencing any health issues, both mentally or physically, to keep an open mind and give this a try,
- KR, Noosa (Age 50)
I went to Tracey for a session of SCIO out of curiosity and primarily to see if she could help me with weight loss. I wasnt expecting a total change in my behavior.
One month after the session to treat addictions.My alcohol consumption, without conscious effort decreased dramatically. I am now in control of when, where and how much if any wine I drink.
My sleep is deeper, I am happier and feel in control of not only my alcohol consumption, but in control of all facets of my life. I have full confidence in the knowledge and wisdom that Tracey bought to our consultation and have continued treatments to fine tune my mind, body, emotions and spirit. Its a new me.
I am looking forward to the inevitable weight loss that will occur now that I am not swallowing mountains of sugar (white wine) and the changes I have implemented in my health and fitness. I can highly recommend Tracey together with her trusty SCIO machine to any one wanting to implement positive changes in their lives. Tracey you are a champion!
- KW, Cooroy (Age 57)
During my last treatment on the SCIO, I needed to use a back brace in the chair due to back, neck and head pain. I fidgeted constantly, and had to walk around while Tracey operated the session on a virtual mode option which meant that I didnt have to be attached to the SCIO. This uses a mode that is equivalent to radionics. By the end of the treatment, my muscles had relaxed noticeably. That night I had a 60 70% improvement in my comfort and my sleep improved as a result. I am stunned. The improvement continues after 3 days. (I have had this problem for 17 years, so this result is significant).
During my treatments with SCIO Tracey identified a number of conditions and recommended some lifestyle and nutritional changes and supplements. Three weeks later, I am finding I have more energy, am sleeping better and feel an overall positive change to my outlook on life and my vitality.
Thanks again for your expertise and enthusiasm, it has been MAGIC!
- LS, Doonan (Age 66)
My 30 year old daughter is keen to come and see you again. She thinks the SCIO process has loosened up a lot of emotional blockages. It has helped her realise her skin issue may be predominantly emotional. Some issues came up while the treatment was going on that she didnt want to acknowledge an the time. She seems to be organising herself better now. She wants to do a follow up to continue clearing these old emotional issues.
---
For more information about any of the professional Testing services or Detox sessions that Tracey provides, just give her a call or click on the 'Make an Enquiry' button below to contact her instantly
---
For more information see my website, OptimiseVitality.com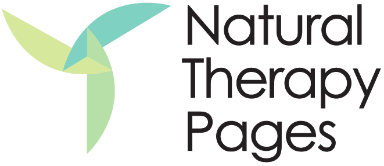 Emotional Stress Relief - Quantum Biofeedback & Hair Analysis