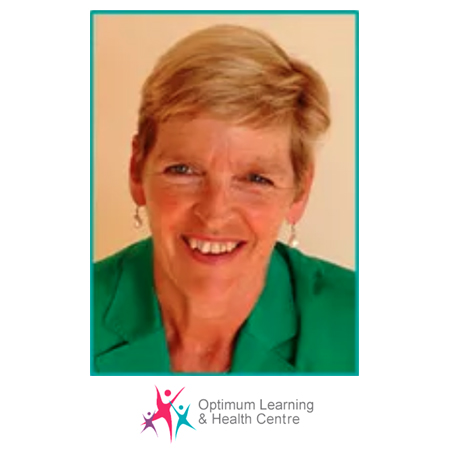 Optimum Learning & Health Centre
Clicking on the Send Me Details Now button opens an enquiry form where you can message Anke Koelman, Spec. Nat., MHSc directly
Send Me Details Now
Anke has over 30 years of experience as a Kinesiologist and Naturopathic practitioner. Her passion is to identify and resolve the cause(s) of chronic diseases and conditions in both adults & children. She has specialised in reversing the course of Autism, Allergies, Anxiety, Alzheimers and other neurological conditions.
Optimum Learning & Health Centre
Servicing area
Adelaide, Eastern Suburbs, South Australia
---
Focus areas
Autism spectrum disorders
Brain injuries
Dementia
Early intervention
Learning disabilities
Colitis
---
---
About Anke
Anke was trained as a Biochemist and teacher, but after her third child, Friso, was born in 1985 with a severe brain injury, she developed many skills to help him reach his optimum potential. Sadly he died in 1993, but Anke decided to stay on the path she was now on and use the skills she had learned to help other children and adults.
From the brain to the gut
At the end of the 20th century chronic diseases were on the rise. In children there was a dramatic increase in Autism Spectrum Disorders, A(D)HD, Asthma and Allergies. In adults Cardio-vascular problems, Auto-immune diseases, Cancer and Neuro-degenerative diseases such as Alzheimers and Parkinsons were on the rise as well. What was happening to cause this?

Hippocrates already stated in 400 BC: "All disease begins in the gut" and research has now confirmed that the common denominator between all these chronic diseases was indeed the gut. Yes, poor gut health can lead to many health conditions, but recently it was discovered that many neuro-developmental conditions such as Autism and Autism Spectrum disorders, as well as learning and behaviour issues, depression and anxiety are often also linked to poor gut health through the gut-brain connection. The most successful way of treating any condition is by identifying and treating the cause, so Anke decided to specialise in optimising and restoring gut health.

Anke became a Naturopath, Herbalist, Homoeopath, Bio-medical practitioner, Nutrition Medicine Practitioner, Master Practitioner in Neuro-Linguistic Programming (NLP), Professional Kinesiologist with 29 years experience, a fully certified teacher and professional international trainer. She holds a Masters Degree in Health Sciences: Nutrition Medicine and a Masters Degree in Science: Biochemistry.

She developed a successful RAPID gut repair programme, which she uses to restore gut health in her clinic and you can use it to restore your gut health at home. Recently Anke was a co-author of the international best seller: "Elevate your Health". Her chapter was titled: "Gut Revelations" and you can find out how to do the RAPID gut repair programme in there. You can purchase this book from most bookshops or you can purchase the eBook version and the hard copy online by clicking on the following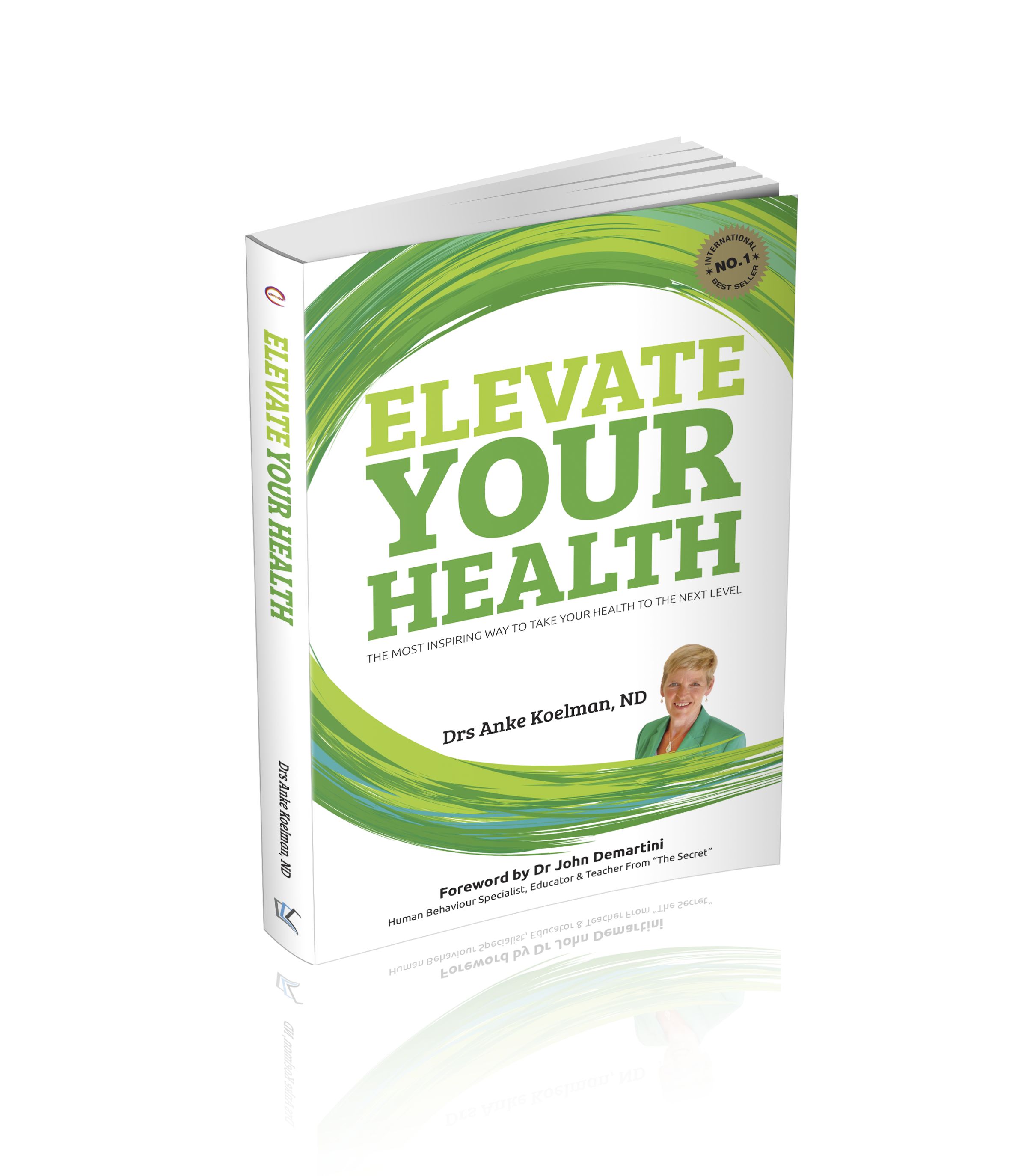 Click here to purchase

Anke now works with adults and children on improving chronic conditions such as:
Autism and Autism Spectrum Disorders
Learning difficulties
Behaviour problems
Health issues
Allergies
Auto-immune diseases
Cancer
Chronic fatigue and Fibromyalgia
Weight issues
Cardio-vascular problems
Neuro-degenerative diseases
Stress, anxiety and depression
Treatment:
The RAPID gut repair programme aims to optimise nutrition, diet, detoxification pathways, gut flora and Lifestyle choices as well as dealing with stressful events from past and present.
SPECIAL OFFER: IF YOU WOULD LIKE TO TALK TO ANKE AND DISCOVER WHAT SHE CAN DO FOR YOU OR YOUR FAMILY, PLEASE CALL HER ON +61-8-83794755 OR EMAIL HER USING THE FORM BELOW FOR A FREE HALF HOUR INTRODUCTORY TELEPHONE CONSULTATION. PLEASE QUOTE NTP17 TO REDEEM YOUR OFFER
---
PUBLICATIONS:
The following articles can be obtained from the Optimum Learning & Health Centre or from the web:
How to Improve Learning. Information booklet : This information booklet shows the effect of Brain Gym and the fantastic Integration process on reading writing, spelling and maths through writing examples of "before and "after"


How to Improve Reading. Information booklet about the Learning to Read for Sure Method, now called the "SureReading" programme:

If you have difficulties downloading the information booklets, please Email me at akoelman@ozemail.com.au.
I am a Member of the AKA (Australian Kinesiology Association) where I am registered as an RAKP Practitioner (Level 6) and an accredited member of the ATMS (Australian Traditional Medicine Society).

In South Australia I am registered with the Teachers Registration Board as a Fully Registered Teacher.
---
Upcoming Courses
Please click on the images below to download flyers about my upcoming courses (incl. course outline, dates and times... )
| | | | |
| --- | --- | --- | --- |
| Autism - Brains in Crisis | Autism - Moving out of Crisis | Autism - Moving towards Literacy | Syllabification Rules |
---
Qualifications
I am a Consultant and Instructor in the following Kinesiology techniques:
Brain Gym
Educational Kinesiology
Immuno Kinesiology
Food For Health
Brainfood
A Consultant in:
Touch For Health
Applied Physiology
Kinergetics (Level 1 to Level 7)
Stress Indicator Points (SIPS) (1-3 + BAP)
One Brain (Basic one Brain - Structural Neurology)
Australian Bush Flower Essences
Chironic Healing
Homeopathic Meridian Science (HMS)
Chakra Hologram
In 1999 I became a Diplomat in Neural Organization Technique (NOT) (see other website) after studying with Dr Carl Ferreri DC, its Developer.

In 2001 I started studying for a Master's degree in Health Sciences (Nutrition Medicine) at the University of New England, New South Wales and in 2003 and 2004 I won the scholarship for Academic Excellence awarded by the South Australian Chapter of the Alumni Association of UNE. In March 2005 I graduated and was awarded the Dean's Merit Award of the Faculty of Education, Health and Professional Studies upon graduation.

Whilst studying at UNE I started studying Western Herbal Medicine followed by Homoeopathy and in May 2005 I graduated with a diploma in Advanced Naturopathy from the Adelaide Training College of Complementary Medicine in South Australia. In May 2006 I completed a Diploma in Western Herbal Medicine and was awarded the prize for All Round Excellence in Studies. I am presently continuing with further studies in Homoepathy.
---
Click here to our Workshops and Courses page
Services
Free half hour introductory phone consultation
30min
Naturopathy
Herbal Medicine
Iridology
Kinesiology
Nutrition
Remedial Therapies
Touch for Health
Allergy Testing / Treatments
Weight Loss
Time Line Therapy®
Biofeedback
Children's Health
Counselling Online
Holistic Counselling Online
Homoeopathy Online
Naturopathy Online
Life Coaching Online
Neuro Linguistic Programming (NLP) Online
Nutrition Online
Weight Loss Online
Allergy Testing Online
Kinesiology Online
Buteyko Breathing Technique Online
Homoeopathy
Educational Kinesiology
Flower Essences
Brain Gym
Children's Health
Life Coaching
Neuro Linguistic Programming (NLP)
Buteyko Breathing Technique
Men's Health
Energy Healing
Spiritual Healing
Women's Health
If you have any queries or if you want to discuss your or your child's issues with me, you can ring me on 0423763273 or email me: akoelman@ozemail.com.au with some dates and times that suit you & I will book you in for the free consultation.
We're open 7 days.
| | | | |
| --- | --- | --- | --- |
| Monday | 2:00 pm | To | 6:00 pm |
| Tuesday | 4:30 pm | To | 7:00 pm |
| Wednesday | 9:30 am | To | 6:00 pm |
| Thursday | 4:30 pm | To | 7:00 pm |
| Friday | 1:30 pm | To | 6:00 pm |
| Saturday | 9:30 pm | To | 12:00 pm |
| Sunday | 12:00 pm | To | 2:00 pm |
Qualifications
Diploma In Western Herbal Medicine
Master of Health Sciences In Nutrition Medicine
Master of Health Science In Biochemistry
Level 6 Kinesiology Specialist Practitioner (KSP)
Professional Trainer
Fully Registered Teacher In SA
Diploma of Homeopathy
Master Practitioner of Neuro-Linguistic Programming
Advanced Diploma In Naturopathy
Professional Membership
ATMS - Australian Traditional Medicine Society
AKA - Australian Kinesiology Association
---