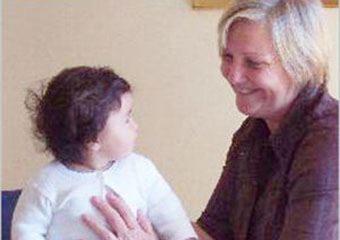 Osteopathy Green Square
Want to find out my availability, pricing or opening hours? Click on Send Me Details Now to get started.
Send Me Details Now
Clicking on the Send Me Details Now button opens an enquiry form where you can message Osteopathy Green Square directly
Osteopathy Waterloo has extensive experience helping babies with conditions like colic & wind, sleep disturbances, feeding & latching difficulties. Call us to schedule a light and relaxing treatment for your child.
Cranial Osteopathy for Infants, Babies & Children
Servicing area
Waterloo, Sutherland
---
Focus areas
Immunity
Babies
Pregnancy support
Infections
Irritability
Stress management
---
Why Do I Need to Take My Child to an Osteopath?
During birth, babies experience the most stressful events in their lives. They're forced to endure an enormous amount of pressure from pushing and resisting.
Because of their tiny, soft skull, they're heads mold and squeeze through the birth canal, incredibly absorbing this traumatic journey.
In the next few days, the baby's head naturally unmolds. But not all babies can complete this process. Some have to live with this discomfort resulting in crying and irritability.
Other symptoms babies endure due to pregnancy and birth:
Trauma from a difficult labor
Feeding and latching difficulties, feeding to only on one side
Fussiness, irritability, excessive crying
Colic and wind
Constipated, reflux, gas
Difficulty sleeping
Congenital torticollis (twisted or wryneck)
From What Age Can My Child See an Osteopath?
You can take your child to an osteopath at any age. The sooner, the better if you have a specific concern.
It's never too late to see an osteopath. Older children or toddlers can benefit from cranial osteopathy by:
Strengthening their immunity
Helping recurrent ENT infections
Assisting asthma sufferers
Supporting and guiding those with behavioural and learning disabilities
Helping release strains from head, tailbone or fall injuries
Preventing improper posture that could affect functionality and balance
What Happens During an Osteopathic Treatment?
Initial Osteopathic Consultation and Treatment
Your first visit will run for 45 minutes with 15 mins between appointments for treatment.
Your Osteopath will get an understanding of any relevant medical injuries or issues.
A postural analysis and movement test will be conducted to provide the appropriate treatment and/or referral if necessary.
Standard Appointment
After your initial consultation, your next appointment will be a regular treatment which is approximately 30 minutes with 15 minutes between appointments.
Your Osteopath will discuss your progress since your last appointment and continue with your treatment.
It's important to understand that every treatment and progress will vary depending on each person's medical history, injury, pain or discomfort, and goals.
Long Treatment
Some cases would require longer treatment times.
Short Treatment
While some appointments would only need a 20-minute appointment schedule.
What to Expect After Your Osteopathic Session?
Babies react differently after each session. Some babies are tired and sleepy and some are agitated and hungry.
Within a couple of days, your baby will be fully recovered from the session and start to act normal again. Results may be noticed immediately or may take a few more days to be complete.
Osteopathy Waterloo Clinic Hours
Tuesdays and Thursdays - 10:00 am to 6:00 pm
Fridays - 10:00 am to 4:00 pm
A tender and soothing osteopathic treatment may be what you and your child need to get a peaceful night's sleep. Contact Tracey to schedule your session.
Qualifications
Registered Practitioner 1986
Registered Osteopath General Osteopathic Council Uk
Extensive Post-graduate Training
Past Uws Lecturer In Osteopathy
Professional Membership
Osteopathy Australia (AOA)
---