Member since 2009
Anthia Koullouros
Anthia Koullouros - OVVIO
1A Glenmore rd
Paddington NSW 2021
Servicing area: Paddington, New South Wales
Want to find out my availability, pricing or opening hours? Click on Send Me Details Now to get started.
Naturopath & Herbalist | Organic Food, Health & Lifestyle Educator | Founder & Creator of Ovvio Organics | Author of I am Food
Anthia Koullouros & Ovvio Organics
---
Head Naturopath & Herbalist with over 23 years clinical experience specialising in chronic illness, disease prevention (self care), female reproductive and digestive health.Organic Food, Health & Lifestyle Educator.
Author. Founder and Creator of Ovvio Organics. Apothecarius – a dispenser of herbal apothecary products.
---
QUALIFICATIONS: BHSc ND DBM DH MATMS
"It is my passion to educate and inspire as many people as possible to choose products and take actions that add health, happiness, peace, love, beauty and truth to their lives and the lives of others".
To achieve this Anthia helps people sort through their clutter and get clear about why they are feeling the way they are and how they want to feel, and help them overcome the confusion that many people feel about health, lifestyle and nutrition. Education is the key, debunking myths and offering clear and simple, no nonsense, fad free, sustainable solutions to take care of their minds and bodies every day.
---
I AM FOOD - EATING YOUR WAY TO HEALTH BOOK
As an extension of her love for education, Anthia published her first book in 2014 with Penguin called I Am Food – Eating your way to health.
'I am a champion of food that intuitively makes sense… Food that funds farmers, not pharmaceutical companies and is prepared according to traditional wisdom.'
In I am Food, Anthia explains how to 'unscramble the scramble' and transition from eating processed foods toeating the food that's best for your body, soul and the planet. Simple, nourishing, traditional dietary foundations underscore her philosophy and Anthia is passionate about educating and inspiring people to take care of their minds and bodies with natural, sustainable solutions. By following Anthia's healthy and sensible approach to food and removing pre-prepared and processed foods from your diet, you can eat your way to health. Shopping lists, meal planners and expert tips will help you along the way, as well as more than eighty meal recipes and detailed cleansing tips. I am food prescribes herbal teas and 'food as medicine' for ailments ranging from allergies to stress. Anthia also demonstrates how to eat seasonally,getting the most from your fresh produce for the ultimate benefit to your health. I am Food provides anyone with the tools and knowledge they need to live a happy, healthy and balanced life.
---
For more information about the best services for your needs or to organise an appointment - just give us a call!
Qualification details
Bachelor of Health Science
Diploma in Naturopathy
Diploma in Botanical Medicine
Diploma in Herbal Medicine
---
See Also...
---
Service categories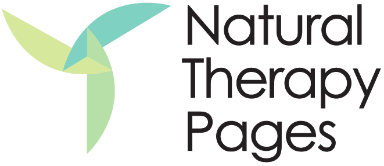 Anthia Koullouros