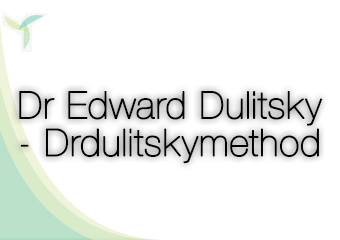 Dr Edward Dulitsky - Drdulitskymethod
Clicking on the Send Me Details Now button opens an enquiry form where you can message Edward Dulitsky directly
Send Me Details Now
Patients with chronic health conditions know well that many doctors rely on educated guesses when choosing treatment regimens. Based on state-of-the-art Russian technology, the Dulitsky method focuses on wellness and the well-being of the whole person. Discover the innovative method to fight chronic illness, book your appointment today!
Neurologist and Health Consultant
Focus areas
Cancer management
Mental health
Metabolic syndrome
Neurological disorders
Chronic fatigue syndrome (CFS)
Osteoarthritis
---
---
Ozone Clinic Australia is an integrated clinic that helps people with complex, chronic illnesses by combining medicine, wellness, and science.
They have developed unique microscopy tests which can detect some rare types of bacteria and fungi.
Multiple microscopy methods, such as phase-contrast, darkfield, bright light, Giemsa stained, and fluorescent microscopy are used in the clinic to conduct integrated blood tests.
It has been found that these tests can be extremely helpful for Lyme Disease sufferers because, in most cases, they can identify how many co-infections need to be treated as well as whether fungal infections, candida, biofilm, or bacteria are present.
They have corrected and addressed problems where patients have had previously been treated for a problem they didn't have with this diagnostic method.
Treatment is available at the clinic for these conditions:
Lyme-like conditions and chronic infections
Chronic fatigue
Chronic bronchitis and chronic respiratory problems
Fibromyalgia
Cancer rehabilitation
Immune system problems
Chronic digestive conditions
Parkinson's disease, dementia and Alzheimer's
Services Offered
Ozone Therapy
Ozone is a colourless gas made up of oxygen atoms that occurs naturally in the air.
Inhaled or injected, it can benefit patients by increasing their body's oxygen intake and activating their immune systems.
The medical ozone is produced under controlled conditions, using specialised equipment that can safely convert it into oxygen gas. This eliminates the possibility of toxic effects on respiratory systems.
Xenon Therapy
Do you have neurological conditions like chronic fatigue syndrome, depression, or headaches?
People who have been diagnosed with these conditions have found that medical xenon can be helpful because it offers neuroprotection to the body.
Xenon is not chemically addictive and is safe when administered by fully qualified trained therapists.
Wellness Navigator
It is comprised of a series of tests that provide a holistic view of a patient's health. By having this information, medical staff can deal with your health issues much more effectively.
Other Services Offered
Hydrogen Therapy
Integrative Immune Therapy
Medical Gas Therapies
EHF Therapy
Light Therapies
Advanced Spinal Therapy
Advanced Inhalation Therapy
Opening Hours
Monday: 9:00 am to 2:00 pm
Tuesday: 9:00 am to 6:30 pm
Wednesday: 9:00 am to 6:30 pm
Thursday: 9:00 am to 6:30 pm
Friday: 9:00 am to 6:30 pm
Saturday: 9:00 am to 6:30 pm
Sunday: Closed
Testimonials from Previous Clients of the Ozone Clinic
"I started treatment with the Ozone clinic in 2014 I had ruptured & bulged my L5S1 disc. After the first two years of 4 painful cortisone injections via CT scan which did absolutely nothing ,I lived a life of constant pain and literally went to work everyday with two ice packs that I would rotate continuously throughout the day to numb all the pain and effects involved with my injury. It wasn't until I met Dr Dulitski and Valentyna that they treated my first problem which was my spine being misaligned before starting with the ozone treatment, and it wasn't long before I could see the improvement, being pain free was the first step in my body and mind destressing and allowing it to heal from within, i could go out and soacialise do all the things I hadn't done in a long time sports, dancing and everything that made me who I was, I regained my life back and i couldn't be more Grateful to Edward a Valentyna, they are Truly pioneers in their field and healing Humanity Thankyou so much I will forever be grateful 😊" - Dennis Olivares
Contact the clinic for more information about services or to book an appointment.
Ozone Therapy is an active oxygen therapy assisting in addressing Chronic Fatigue, Lyme Disease, Cancer and many other chronic health issues ,treats a variety of chronic health conditions. It has many types of procedures and treatment protocols and starts
Ozone Injections is a localized treatment to help with disc bulge, disc protrusion, slipped disc, sport injuries, Osteoarthritis, Tennis Elbow and many other muscular skeletal problems
---