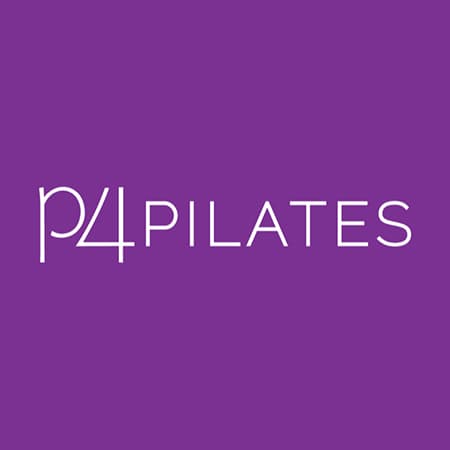 Member since 2009
P4pilates
Servicing area: Balgowlah, Manly & Spit Junction , New South Wales
Tonic
Corporate events
Wellbeing
...
Want to find out my availability, pricing or opening hours? Click on Send Me Details Now to get started.
Clicking on the Send Me Details Now button opens an enquiry form where you can message the practitioner directly.
We all strive for equilibrium in our lives. Be it in our work environment, our relationships or our bodies. Imbalances cause many issues, which can in turn affect our ability to succeed. With a focus on rebalancing our bodies and our minds, we offer our clients the opportunity to perform at their absolute best in order to achieve their goals and ambitions.

We teach fitness classes on Sydney's Lower North Shore, as well as Corporate Training Workshops in presentation, body image and confidence building techniques.
P4pilates
About Pilates
---

The Pilates method concentrates on strengthening the core muscles in order to benefit the whole body. To this end, we strengthen from the inside out. Instead of strengthening muscles that we can see very readily such as the rectus abdominis - to achieve the much revered six-pack, Pilates will work with deeper muscles first.

For example, one muscle we do a lot of work with is the transversus abdominis which lies beneath the rectus and when toned will kick in a whole sequence of events and ideally benefit the whole body. With regular Pilates exercise, we will inevitably change the way we move and essentially retrain the body to move correctly, using the correct muscles in the correct sequence. Pilates exercises require concentration and attention to detail, where a sense of wellbeing is felt from the very first session.

The result is a longer, stronger, more toned body with lovely long muscles you will be proud of. Exercises today are gentle to start with so that the body has time to adjust to the new movements, and hence you can enjoy the changes that are taking place in your body. With practise, postural defects can be corrected and you will greatly improve your overall fitness. Not only will your body look great, it will feel fantastic too.


Classes

All classes are 1 hour and bookings are essential - please contact us for more information. We are starting new classes all the time so if you can't find what you need on the calendar, please contact us to see if there is a new class coming up or if we can offer another class elsewhere.

Click here to see the timetable for all classes.



GYROTONIC
---

The GYROTONIC EXPANSION SYSTEM is an exercise modality that guides users to simultaneously stretch and strengthen muscles and tendons while also articulating and mobilizing the joints. Corresponding breathing patterns are engaged during the performance of the exercises, thereby increasing coordination, endurance and aerobic activity. As a result one develops a body with lean musculature which is strong, flexible, and injury free.

GYROTONIC will also assist in the rehabilitation process be it from injury or surgery - and in many cases prevent further injury. Similarly, the fit body will also benefit from this system where all joints are safely guided through their complete range of movement, whilst continuously challenging ones strength.

Each exercise follows a series of progressions to allow people with all levels of physical training and ability to benefit. Each client receives an individual program designed for his or her specific needs. This program is continuously updated as your body becomes longer, leaner, stronger, and more flexible.

GYROTONIC will not only work your muscles and joints, but also it will stimulate and massage your internal organs, resulting in a feeling of rejuvenation and vitality not found elsewhere.

GYROTONIC sessions are taught in Manly, and are also booked by calling the number below.

Read the FAQs >>>





About Dominique Rohan
---

Having completed a degree in Science, Dominique moved to Sydney to begin a full-time modelling career. She worked extensively in Australia and overseas before her interests moved to the corporate sector. She worked in Corporate Communications for several years producing large scale corporate events for large corporates such as Kimberley-Clark, Johnson & Johnson, Toyota, AC&L, Lend Lease, Universal Pictures, KFC, OPSM and Microsoft to mention but a few. She was then head-hunted by an advertising agency to produce all of Microsofts events, racking up the launch of Windows 95 and a couple of Bill Gates Asia-Pacific Tours along the way.

During her time in this position, Dominique was responsible for all creative aspects surrounding these events, set-design, printed collateral and all production.

This then lead her to the position of Client Services APAC Region for the agency where she would be responsible for maintaining a harmonious symbiotic relationship between all advertising agencies throughout the Region working on the Microsoft account.

Dominique then moved to the UK with her partner to start-up an Internet Kiosk business, which within 3 years became the largest Broadband enabled Internet Kiosk Network in Europe. Dominique and her partner then sold the business.

With her background in Science, Dominiques interest in Pilates began in her early teens. As a young ballet student, Dominique was used to working out on various machines whenever injured, and only later found out that these were in fact Pilates Studio machines. The benefits of Pilates were very much part of Dominiques fitness regime well before Pilates was cool.

After the birth of her child, an old horse-riding injury caused Dominique to turn back to Pilates, where tried and true systems quickly allowed her to regain her fitness. She subsequently trained in London with the Body Control Pilates Association as well as some of the worlds most respected Pilates elders.

Whilst in the UK, Dominique was introduced to Gyrotonic and very quickly found Gyrotonic s benefits complemented her Pilates work. She found that after training in Gyrotonic in Sydney, she was able to progress more quickly to the advanced Pilates repertoire.

Dominiques empathy and experience provides her with a deep understanding of the body and what it takes to keep looking and feeling good!

Qualifications
Bachelor of Science ANU - 1990
PADI Open Water Diver - 1994
Pilates Mat Body Control UK 2000
Pilates Studio UK - 2002
Pilates for pregnancy UK - 2002
Gyrotonic - Sydney - 2006
Senior First Aid


Background
Corporate Communications 10 years
Marketing Director 4 years
International Runway model 15 years
Singer
12 years classical Dance training
---
Service categories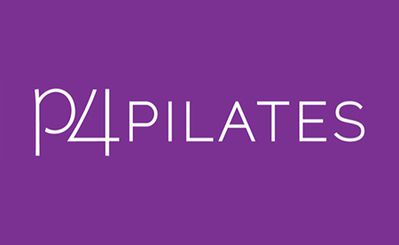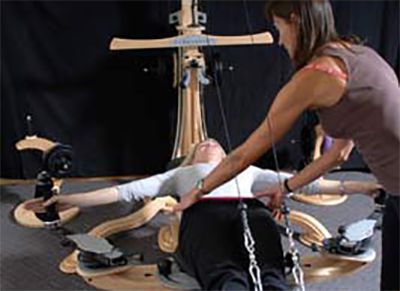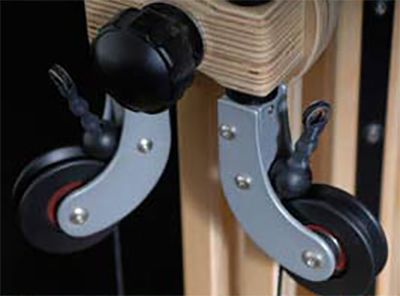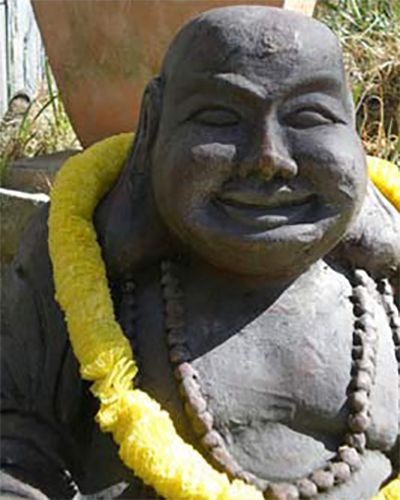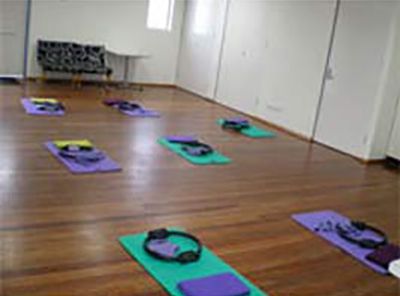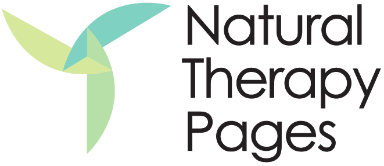 P4pilates