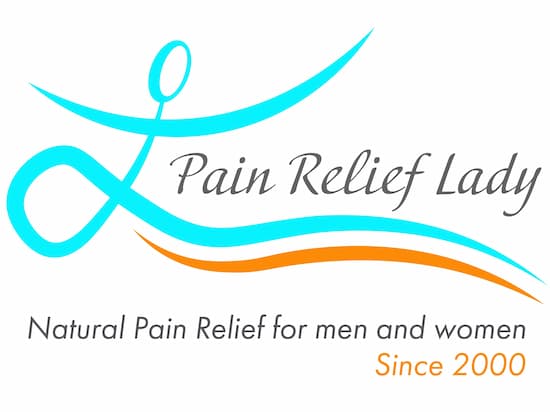 Pain Relief Lady
20 years Counselling ExperienceAnxiety, Depression, TraumaRepeat unwanted life situationsRelationship difficulties (singles and couples)Want a different way to handle lifeMental health affects wellbeing or workEvidence-based strategies and tools to change
Counselling, Relationships, Wellness Coaching
Servicing area
Perth, Australia and Worldwide via Video Consults
---
Focus areas
Paediatrics
Tinnitus
Cancer management
Feeding
Menopause
Mental health
---
---
Counselling
Counselling improves your present by releasing something in the past. Pain Relief Lady has been counselling women, men, and couples since year 2010.
You may have experienced a sustained period of stress, or an intense event, or you may be unaware of how you have come to feel like this. Counselling works with your current situation and also addresses when similar feelings have appeared in life previously. This allows you to resolve past and present, so you can move forward with freedom into your future.
Using evidence-based protocols Pain Relief Lady structures your sessions to work with life disruptions and mental health conditions. You will be guided on a pathway designed to empower and support you find your resolve.
Pain Relief Lady has helped people enduring tough situations including workplace bullying, stressful family of origin issues, domestic violence, abuse, anxiety, depression, grief, and helped them find their way to a place of security, understanding, acceptance, and empowerment. Sessions are strictly confidential and covered by the National Code of Conduct for Healthcare Workers (2015).
Consults can be in-clinic or by video call / Telehealth.
---
Click here to Book Your Consult now
---
Wellness Coaching
Relationship Coaching is about improving upon your present while building towards a future goal. All strategies and consult discussions are about goal-achievement. The focus of Wellness Coaching is about the quickest way to establish new sustainable, better habits and routines to achieve lasting results. Wellness goals can be:
stop smoking, or using alcohol or recreational drugs to unwind
reasons why for unhealthy food choices which sabotage your healthy body goals
stick to a new exercise regime to achieve your fitness goal
unpack unconscious sabotage towards self-care and self-help
how to be comfortable in a successful intimate relationship
feel secure and not 'need' a partner to be happy in life
get your next promotion or fast-track your career
dealing with injury and life adjustments caused by ongoing pain
pivot in life, or work because of health concerns or pain
helping empaths set clear, consistent boundaries for their protection
Using evidence-based performance strategies and tools, Pain Relief Lady empowers you to understand what is blocking you in achieving your chosen goal, or stopping you from manifesting your vision of a happier future you. Pain Relief Lady coaches many people about the difference between sustainable High Performance versus exhausting High Achievement. Sessions are strictly confidential and covered by the National Code of Conduct for Healthcare Workers (2015).
Consults can be in-clinic or by video call / Telehealth
---
Click here to Book Your Consult now
---
Boundaries 101 8 week online course
8min
Counselling Online
Psychotherapy Online
Life Coaching
Mindfulness
Holistic Counselling Online
Boundaries are your keystone skill and foundation for a happy life. Without Boundaries people are without protection. Boundaries 101 is an 8-week LIVE group course, 1 hour per week with Ally, Pain Relief Lady. Followed by a real-life exercise, tool, or st
Counselling and Relationship Coaching
1hr
Counselling
Psychotherapy
Psychology
Counselling Online
Psychology Online
Psychotherapy Online
Relationship Counselling
Life Coaching
Mindfulness
Holistic Counselling
Sessions can be for one or two people. Counselling and Relationship Coaching is to help you resolve current or past issues or events in life as a single person or with couples. Common reasons people seek counselling are depression, anxiety, workplace bull
Qualifications
Bachelor of Science In Psychology
Professional Membership
ATMS - Australian Traditional Medicine Society
Craniosacral Therapy Association of Australia
---