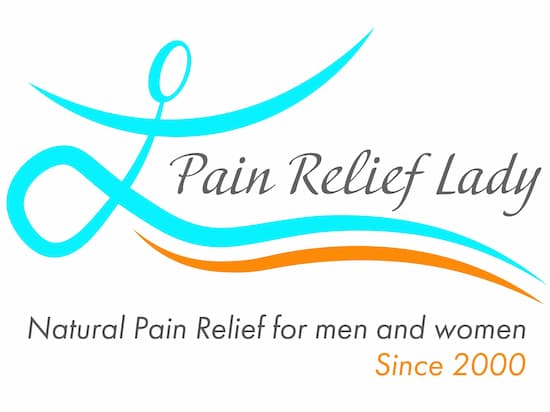 Pain Relief Lady
When Your Body Or Mind Feel Like Your Enemy And You Want Your Pain To Stop
Pain Relief Lady
Servicing area
Perth, Australia and Worldwide via Video Consults
---
Focus areas
Paediatrics
Tinnitus
Cancer management
Feeding
Menopause
Mental health
---
---
COVID-19 Information
ALLY, PAIN RELIEF LADY IS FULLY COVID-19 VACCINATED AS OF JUNE 2021.
Covid-Safe Clinic Procedures are in place, click here for details and updates.
Click here to Book Your Consult now
For information about Opening Times and Prices please see website www.painrelieflady.online and click Book Your Consult button.
---
NOTHING HAS REALLY WORKED FOR YOU SO FAR
Pain Relief Lady treats physical pain and mental health.
You may have seen other health professionals.
Maybe you have a diagnosis, but no long-lasting relief from pain.
But your pain (physical or mental) – and your frustration at being in pain – is real and draining. You ask 'Why Me?', 'How Do I Stop This?'
You just want to feel 'normal'. You need a Pain Relief Pathway.
Ally Understands.
Understanding and dissolving strong recurring pain is my speciality.
Ally Offers Pain Relief Pathways for People With:
Resolving recurring pain goes beyond just physical symptoms
Resolving mental health is more than offering a sounding board for life's problems, you need a strategy
Pain Relief Lady uses Natural Pain Relief Protocols designed to step you away from pain and into wellbeing to treat physical and mental conditions
Click here to Book Your Consult now
---
WHY SEE PAIN RELIEF LADY?
You have followed a pathway in, one that created pain.
So you need to follow a different pathway out, to be pain free.
Even sudden onset pain, is caused by not noticing the signs until your body or your mind says enough!
To function optimally our body and our mind need to work as a team,
not as two separates in one skin.
Our life experiences affect our physical body, our thoughts, and our emotions.
Using this knowledge clinically is how I've enabled 20,000+ clients in 21+ years of professional practice work through and beyond their pain.
The medical view of pain is still distinctly separate.
There are treatments for body pain, disconnected from you the one in pain.
And there are treatments for the mind (thoughts and emotions), separate to the body. Yet body and mind are interwoven functionally.
This has permeated how as a community people view pain, that physical pain only has physical causes and mental pain only has mental causes … not true.
To regain mental wellbeing, becoming more embodied and developing physical routines improves cognitive functioning. And addressing the mental realm of thoughts, habits, and emotion responses helps greatly to resolve physical pain.
If you have ever felt 'you' have been lost while seeking treatment for your pain, then you will feel met by working with Ally on your Pain Relief Pathway.
Click here to Book Your Consult now
---
Pain Relief Lady Services
Please see my website for more information, painrelieflady.online
---
About Pain Relief Lady
My corporate career was diverted into Pain Management and Counselling after I experienced sudden onset physical pain while at work. It quickly became debilitating and chronic.
My pain led me into an unsatisfying experience with our health system's approach towards chronic pain. It inspired me to complete tertiary studies in pain treatments to empower people to understand their pain, and treat it without drugs and sidestep surgery. I also have a Science degree in Psychology.
I have been in clinical practice since the year 2000, and have worked with thousands of clients resolve strong recurring physical pain and counselled as many suffering mental and emotion pain and mental health conditions to regain wellbeing.
My experience working with thousands of clients resolve pain (physical, mental, emotion), has taught me 'how' pain and life experiences are interlinked. Research in the intervening years has reached the same conclusion that our life experiences and our physical and mental health are interdependent.
In my work with clients on their Pain Relief Pathway I provide frameworks for treatment but also options and the understanding of outcomes and consequences. I like to empower clients to make choices that suit them.
My physical pain relief treatments are founded upon Practitioner Certifications in Osteopathy's Biodynamic Craniosacral Therapy and Chinese Medicine's Acupressure, as well as Lymphatic Drainage, and Myofascial work.
My Counselling and Coaching practice relies on my Science degree in Psychology and evidence-based treatment protocols for mental health conditions. Combined with many years experience in helping people build a new stable base when life challenges disrupt your equilibrium and diminish your functioning capacity.
Many in the health field, approach the human body as if it is a machine of moving parts, and our mind is the disembodied ruler. I do not.
Best results are achieved when we work with both, even if you only seek results in one.
Warm regards
Ally, Pain Relief Lady
---
Boundaries 101 8 week online course
8min
Counselling Online
Psychotherapy Online
Life Coaching
Mindfulness
Holistic Counselling Online
Boundaries are your keystone skill and foundation for a happy life. Without Boundaries people are without protection. Boundaries 101 is an 8-week LIVE group course, 1 hour per week with Ally, Pain Relief Lady. Followed by a real-life exercise, tool, or st
Counselling and Relationship Coaching
1hr
Counselling
Psychotherapy
Psychology
Counselling Online
Psychology Online
Psychotherapy Online
Relationship Counselling
Life Coaching
Mindfulness
Holistic Counselling
Sessions can be for one or two people. Counselling and Relationship Coaching is to help you resolve current or past issues or events in life as a single person or with couples. Common reasons people seek counselling are depression, anxiety, workplace bull
Qualifications
Bachelor of Science In Psychology
Professional Membership
ATMS - Australian Traditional Medicine Society
Craniosacral Therapy Association of Australia
---