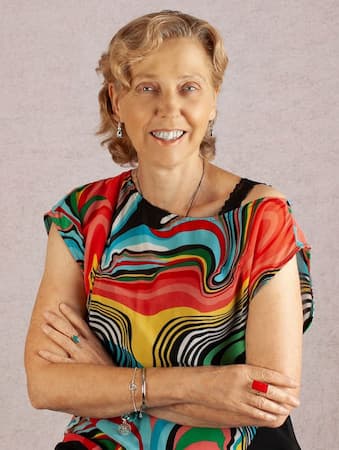 Pamela Baker
Clicking on the Send Me Details Now button opens an enquiry form where you can message Pamela Baker directly
Send Me Details Now
Specialties: IBS and other digestive disorders.Mood dysfunction.Fertility, menstrual and menopausal problemsFacial Rejuvenation Acupuncture, Scalp acupuncture and Anti-ageing Program.
Pamela Baker
Servicing area
Sydney CBD and Gordon
---
Focus areas
Relaxation
Bloating
Lifestyle
Pain relief
Indigestion
Circulation
---
---

My role: I offer a scientific naturopathic perspective with Traditional Chinese medicine proposing natural solutions for many health problems. An integrative methodology enables Pam to offer solutions where possible, management of chronic disorders or preventative care for those concerned about acute changes in their level of health. But is it for you?

Definitely YES; its for ANYONE wanting

Solutions to annoying and embarrassing digestive issues.
Relief from flushing and other uncomfortable menopausal symptoms.
Preventative care
Increased vitality and motivation
Pain relief and management
To look great. Facial Rejuvenation Acupuncture will reduce those visible signs of ageing from the inside out.
WHAT CONDITIONS HAVE BEEN TREATED

Aches or pains of any kind e.g. Headache, Migraine, Lower back and neck pain, menstrual pain and Injuries
Colds, Flu, sinus and hay fever
Infertility and menstrual problems
Menopausal symptoms
Loose bowel, constipation, indigestion, flatulence, bloating and other signs of digestive imbalance
Asthma and bronchial issues
Depression, anxiety and other mental health concerns (In conjunction with other therapies)
Visible signs of ageing
---
EAST MEETS WEST
Acupuncture
Traditional Chinese Medicine (TCM)
Cupping
Moxibustion
Colour Therapy
Craniosacral Therapy
Ear Candling
Herbal Medicine
Nutrition
Reiki
Thought Field Therapy
Stone Therapy Massage
For more information, select my other pages from the menu on the left.
---
VISITS
Zoom consults are available for Chinese Herbal consults, Nutritional medicine & diet and Aurasoma colour therapy sessions.
Initial (1 hour):- $125
Subsequent (3/4 hour):- $98

Cosmetic Acupuncture
Initial (2hr) $225
Follow up (1h 30mins) $165
Cranio-sacral Therapy
Initial Consultation (1 hour) - $125/session

Other therapies that require longer times will be calculated using the hourly rate

APPOINTMENTS

City: (Pitt St) Thursday 10am-7pm
Gordon: Wednesday, Friday & Saturday

HEALTH FUND REBATES

Pamela is a registered acupuncturist with AHPRA, and therefore recognized by all of the major health funds. Member of ATMS

GIFT VOUCHERS

Are available on request. Give a gift of health. Appropriate for any occasion.


---
PROFILE

For over 30 years Pamela has continued her professional development by incorporating other modalities to adopt a more eclectic approach to health and healing. She has significant experience in the practice of Traditional Chinese Medicine and integrates this with her knowledge of Nutritional Medicine, Kinesiology, Energetic healing, Cranio-Sacral Therapy, Aurasoma Colour Therapy, Reiki, Aromatherapy and Hot Stone relaxation treatments.

Pamela holds Diplomas in Traditional Chinese Medicine (Australia), Acupuncture (China) undertaking her initial internship in China in 1985, and Nutrition as well as certificates in Reiki I & II, Cranio-Sacral Therapy I & II, Kinesiology to instructor level, Medicinal Aromatherapy and Aurasoma Colour Therapy I, 2 and 3

Acupuncture and Chinese herbs are unique therapies designed to restore effective organ function and move energy blockages that cause pain, inflammation, fatigue, poor immunity and other disease states which can affect us all. Nutritional Medicine considers ways of augmenting body systems to offset environmental toxins and triggers of ill health. Appropriate diets are advised, where necessary, to balance weight, increase vitality, and detoxify and support weak digestive systems. Energetic healing, Reiki, Cranio-Sacral Therapy and Kinesiology are incorporated to increase the effectiveness of her treatments by working with cellular, muscle and body energetics to enhance the overall outcome and decrease the negative effects of everyday life.

Prior to commencing her career as a TCM practitioner Pamela was employed by various laboratories, the most valuable being the Department of Medicine, Westmead Hospital working in medical research; producing a publication on the clearance mechanisms involved with pelvic inflammatory disease in women. Pamela also spent four years in an allergy specialists clinic in Macquarie Street using various tests to determine the presence and treatment of food intolerances. Pamelas experience in these areas makes her uniquely capable of considering disorders from a western medical as well as a Chinese medical point of view. She has always advocated an integrative East/West approach incorporating alternate laboratory testing for clients, where appropriate.

Pamela has experience in treating a wide variety of disorders but has a special interest in digestive disorders, irritable bowel syndrome and other digestive issues, immune imbalances, hormonal imbalances and healthy ageing. With younger clients she works closely with the parents to identify possible causes of imbalances and effective treatment strategies for acute and chronic issues. For older clients Pamelas passion is reducing the visible signs of ageing combining Facial Rejuvenation Acupuncture, Bioptron Light Therapy, skincare, diet and herbs. But no matter what the age, good health and vitality is at the foundation, and the main aim behind her treatments.

Many of Pamelas clients believe that looking good is as important as feeling good. This fits beautifully with Pamelas passion to make it possible for people to look good, feel great and support them to take control of their health, enabling them to pursue their lifes direction with the passion and drive that only wellness can provide.


---
TESTIMONIALS

Pam is a gifted healer. She combines her deep expertise in Chinese medicine, her continuous learning in therapeutic modalities, her holistic view of health and wellness and her strong intuition and empathy to provide the best health care approach every time. Over many years she has treated me when doctors couldn't, has helped me to maintain my health and vitality despite my less-than-perfect lifestyle, and has helped me ward off the challenges of aging and menopause so that I can continue to lead the active life that I love. I have recommended Pam to many people over the years and none have been disappointed. I think she is amazing!
Ramona, S

Pamela is an outstanding practitioner and has turned my health around in the short time that I have been visiting her. Her dedication and commitment to finding the right solution that works best for you is inspirational. Pamela is highly intuitive and reads between the lines, providing a truly holistic diagnosis. She is also tremendous fun to be around!
Lorna, A

Click here to view my webinar
Qualifications
Advanced Diploma In Traditional Chinese Medicine
Advanced Diploma In Nutrition
Professional Membership
ATMS - Australian Traditional Medicine Society
AHPRA - Australian Health Practitioner Regulation Agency
---