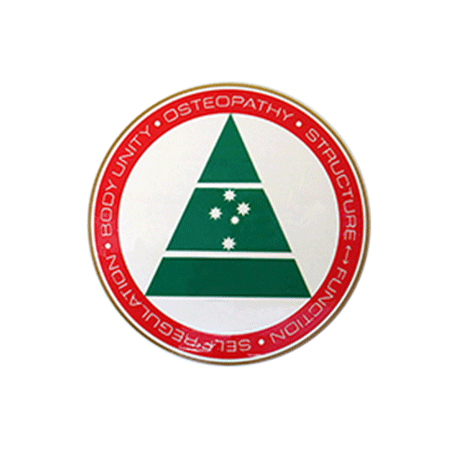 Want to find out my availability, pricing or opening hours? Click on Send Me Details Now to get started.
Send Me Details Now
Clicking on the Send Me Details Now button opens an enquiry form where you can message Sami Karam directly
Parramatta Sports Medicine Clinic - Your first choice for Osteopathy, Chiropracticand Massage Therapy in Sydney's west.
About Parramatta Sports Medicine Clinic
Servicing area
Bankstown, Bexley, Canterbury, Hurstville, Lugarno, Mortdale, Oatley, Padstow, Punchbowl, St George
---
Focus areas
Numbness / tingling
Body composition
Habits
Intolerance
Relaxation
Joy
---
---

WELCOME TO SPORTS MEDICINE CLINIC

The Sports Medicine Clinic strives to achieve long term solutions to injuries. These injuries range from severe sports injuries and traumas, to everyday common problems, aches and pains. Whether you are an elite sports person, or just trying to stay active through life, the staff at the clinic will help you achieve the results you seek.




---

Osteopathy Services

Some conditions that are commonly treated with success at our clinics are:

Lower Back Pain
Disc problems
Knee Pain
Sports injury
Ankle and foot injuries
Sciatica
Numbness and tingling
Shoulder and neck pain
Headaches
Postural problems
Arthritis
Repetitive Strain Injury (RSI)
Pain and activity during pregnancy
Restriction related to sporting activities -


Running
Kicking
Throwing & Passing
Over arm action
Swinging
Dancing

Osteopathy is a safe and effective therapy for the whole family.


---

Chiropractic Care

If you suffer from any of the following conditions, Chiropractic can be of assistance:

Back Pain
Neck Pain & Headache
Musculoskeletal
Non-Musculoskeletal
Family Care
Sports & Athletes
Exercise & Core Stability
Call the clinic to discuss whether Chiropractic is right for you, or to book an appointment.


---

Massage Therapy Services

We now offer a comprehensive range of Massage Therapies, offering our clients a safe, effective way to relieve stress and tension and expedite recovery from injuries.

We have patients from all over the greater Sydney region, including Homebush, the Hills District, Blacktown, Chatswood and Hornsby.


---

Meet Your Practitioners

Dr Sami Karam - Senior Osteopath
B.App.Sc(osteo) M.Osteo B.A.M.O. AOA

After working as an assistant and then as an Osteopath for 6 years at the Peakhurst Osteopathic Sports Medicine Clinic, Sami started the Sports Medicine Clinic in 2005. Sami has experience working with elite sportspeople and previously held the position of head physician for the St George Crows AFL Club in the NSW Premier League, he now acts as a consultant to the club.

He is a guest lecturer at the University of Western Sydney Osteopathy program, registered with the NSW Osteopaths Registration Board and a member of the Australian Osteopathic Association.


---


Dr David Abi-Arrange B.ChSci;
M.Chiro

Dr David Abi-Arrage began working at Parramatta Sports Medicine Clinic in 2010, and worked with us for the 3 years he took to complete his Degree. Drawing on both his study and his training at Parramatta Sports Medicine Clinic, David promotes the benefits of a healthy lifestyle and preventative care to ensure his patients enjoy greater quality of life.

David was first introduced to Chiropractic and Osteopathic care as a young athlete competing in rugby league, soccer, basketball and baseball. As a result of the many injuries sustained playing these sports, he soon realised how effective and sustainable these treatments were.

David focuses on sporting and work-related injuries such as chronic neck pain and lower back pain as well as repetitive strain injury and aims to prevent recurrences, as well as treatment of presenting symptoms.


---


Dr. Andre Machado
B.ChSci; M.Chiro
Andre was born in Sao Paulo, Brazil and moved to Australia at a young age. His passion for football and sports led him to play football at a competitive level and from the ages of 14-21 he played in the NSW Premier League and represented NSW in futsal and outdoor.

Andre's love of sports is what prompted him to study Chiropractic at Macquarie University. Andre joined the Parramatta Sports Medicine Clinic as an assistant during his 3rd year of university, a role he retained until his graduation with a Master of Chiropractic. He was then offered a full time role and was very happy to join the team at Sports Medicine Clinics.

Andre has experience working with athletes and at a range of events including: Relay for Life, The National Volleyball Games at Maroubra and most recently The North Shore Tennis Open. Andre hopes to continue his involvement with sporting events in the future.

Andre is registered with the Australian Health Practitioner Regulation Agency (AHPRA).

Dr. Phyllis Ng
B.ChSci; M.Chiro
Phyllis joined the Parramatta Sports Medicine Clinic in 2012 while completing her Bachelor of Chiropractic Science and Masters of Chiropractic at Macquarie University.

Involved in a variety of sports since childhood, including basketball, netball and soccer to tennis and dancing (acrobatics), Phyllis' passion for sport and exposure to Traditional Chinese Medicine led to study Chiropractic Science.

Since graduating, Phyllis has continued her professional development by completing courses and seminars including Sports Trainer level 1 course (Sports Medicine Australia), Musculo-skeletal dry needling, Spinal Diagnosis module (Chiropractic Development International) and Inspiral Paediatric Seminars.

Phyllis has a focus on sports injuries and preventive management, and a growing interest in womens health and paediatric care. The highest quality care and tailored treatment for people of all ages are her priorities. Phyllis learnt to speak Cantonese at a young age and is able to assist with any language barriers you may face during treatment.


---
For more information about the best services for your needs or to organise an appointment with a practitioner at Parramatta Sports Medicine Clinic, call or click on one of the buttons below.
---