Pat 4 Pilates Yoga Fitness
Fairy Meadow Surf Club
Elliots Rd
Fairy Meadow NSW 2519
Servicing area: Fairy Meadow, Balgownie, Towradgi, Wollongong, Illawarra & Northern suburbs
Pregnancy support
Movement patterns
Fitness
...
Want to find out my availability, pricing or opening hours? Click on Send Me Details Now to get started.
Clicking on the Send Me Details Now button opens an enquiry form where you can message Pat Zanin directly.
Achieve total body conditioning with low impact and safe PILATES, YOGA and FITNESS exercises. Pat is a certified pilates, yoga and fitness instructor and has over 17 years of experience working in the local area. She started her fitness career as a personal trainer, her passion for functional and fascial fitness, pilates and yoga and the benefits she experienced from practicing all of these modalities led her to create these unique online classes.
Pilates Yoga Fitness
---
PILATES YOGA FITNESS & FUNCTIONAL STRENGTH/MOBILITY FITNESS CLASSES
Now available online via Vimeo app!
Timetable at Fairy Meadow Surf Club:
Monday and Wednesdays at 9:30AM & 5:40PM
(Term bookings are essential)
Our classes are specifically designed to improve functional strength/mobility, core stability, balance and correct poor posture, movement patterns and compensations to strengthen the body/mind connection and create a longer leaner more balanced body. A personalised online program with modifications and progressions for accessability for all, an online Pre-exerercise screening form is completed to determine suitablility.
SAFE low impact, low and moderate intensity FUNCTIONAL STRENGTH FITNESS and PILATES YOGA FITNESS classes are performed in a flowing, energizing and calming sequence. By integrating structural and mind-body conscious movement we can bring balance to the whole body systems slowly changing the structure of the whole body to affect physical, mental and emotional change; restore energy, breathing, inner and outer strength, health and fluidity to the soft tissues, preserve joints and release tensional patterns (stiffness) in the fascia and muscles resulting from poor postural and movement patterns, prolonged sitting, overuse injuries and unbalanced fitness/strength training. We can change our bodies and lives, literally, by the way we move, stand, sit or walk.
We feel at our optimal best when we have a calm mind, can move effortlessly with energy and without pain. Our aim is to achieve a positive flow of total body and mind conditioning in our classes and in our daily lives. All classes are currently online via private access. Please email pat4pilates@gmail.com for details and access to personalised Pilates Yoga Fitness classes. You'll have access to new classes every week.
Health Fund Rebates may be available from most Health Insurance Providers depending on your level of cover, please check with your provider. Your Allied Health practioner must complete a form supplied by your health fund.
ONLINE CLASSES On Vimeo App- Total Body & Mind conditioning aiming to correct imbalances and restore Functional Strength & Mobilty ...practicing the best & safest Pilates, Yoga, Functional and Fascial Fitness exercises.
PILATES has a focus on engaging the mind and the body at the same time. This creates exercise that uses the entire body, which is all performed with attention to breathing, precise form/posture, focus and efficiency in movement. Core stability is a big focus, other benefits include improved strength, flexibility & balance. Pilates trains us to move efficiently & develop core strength, rather than holding our posture with superficial musculature. Using the deep core muscles- abdominals, back, glutes, inner thighs and pelvic floor- to support our posture allows the shoulders to relax, the neck and head to move freely, and relieves stress on the back, hips, legs and feet. Daily tasks become easier and falls and injuries are less likely to occur.
YOGA poses and sequences are specifically chosen to be safe for all, no handstands or overstretching etc. (approved by the Fitness Industry Standards for safety), based on the traditional science of Hatha Yoga and the meditative flow of Vinyasa Yoga with modifications to enhance accessability and benefits for all. Some benefits include improved mental health, mobility, strength, flexiblity and range of motion.
Moving and breathing consciously enhances well being and helps develop the skill of mindfulness releasing tension and restlessness in the body and mind, resulting in physical relaxation and stress reduction..."Being in the flow"... Classes always end with mindfulness or meditation which guarantees you'll leave feeling calm and centered.
"The flow state...Unite body, mind and breath by cultivating a moving meditation to energise, renew, focus and inspire a state of joyful being" Heather Agnew from Vinyasa Flow, Trinity Yoga.
FUNCTIONAL STRENGTH FITNESS exercises are designed to strengthen and condition the body as a whole unit to make it easier and safer to perform everyday activities, such as carrying groceries, climbing stairs, bending over or playing sports. While incorporating multi-planar movement (flexion, extension, side/side and rotation), various loads, body weight and fitness tools eg. FITBALL, fitness bands, weighted pilates balls, using multiple joints and muscles in the upper and lower body at the same time to keep joints functional,. Functional strength fitness exercises also improve, neurological efficiency (mind/body connection) , core stability, mobility, balance, sporting performance, carry-over to daily activities reducing the risk of overuse injuries . An example of a functional exercise is the squat and bending down to pick up a low object.
FASCIAL FITNESS training is integrated in all classes to restore mobility and fluidity to soft tissues throughout the whole body helping us to maintain elastic integrity, reduce pain and stiffness to stay young and healthy. "Mixing modalities (PILATES, YOGA, FUNCTIONAL STRENGTH FITNESS) and FOAM ROLLER is a useful way to bring balance and create BIOTENSEGRITY (elastic integrity in the moving body…movement integrity and overall vitality included at rest). Optimal vitality is a balance between being too flexible and being too stiff." Tom Myers, Structural Integration expert and author of "Anatomy Trains". FASCIA TRAINING describes specific movement exercises and ball/foam rolling techniques that attempt to improve the functional properties of the soft tissues, the muscular and connective tissues in the body.
OTHER BENEFITS OF PILATES YOGA FITNESS & FUNCTIONAL STRENGTH FITNESS CLASSES
○ Improve postural alignment & awareness
○ Improve adaptability & kinesthetic sense
○ Improve skeletal muscle strength & preserve joint and bone health
○ Improve sporting performance, & lung capacity
○ Improve breathing, immune function, hormone balance, calm the nervous system reducing cortisol levels
○ Improve and maintain muscle tone, trimmer waistline & body, weight management
○ Improve mental health, circulation & reduce risk of cognitive decline & dementia.
○ Improve mind/body awareness, focus & proprioception
○ Reduced stress & risk of heart conditions, osteoporosis, arthritis, blood pressure, cholesterol, pain, stiffness and age related conditions.
---
Although our classes are suitable for most fitness levels, and modifications are offered, classes may not be suitable for everyone. Please complete the Pre-Exercise and Registration Form supplied or email Pat to discuss suitability.
---
Service categories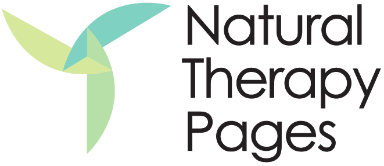 Pat 4 Pilates Yoga Fitness